Coinbase Bitcoin UASF
Hey guys
Just had an interesting email from the lads at coinbase regarding Segwit/UAHF/UASF /Segwit2x, one of them is going to activate by Aug 1st.
Looks to me like it's edging towards Segwit2x
All depends what happens from now til 31st July.
BIP91 is now locked in.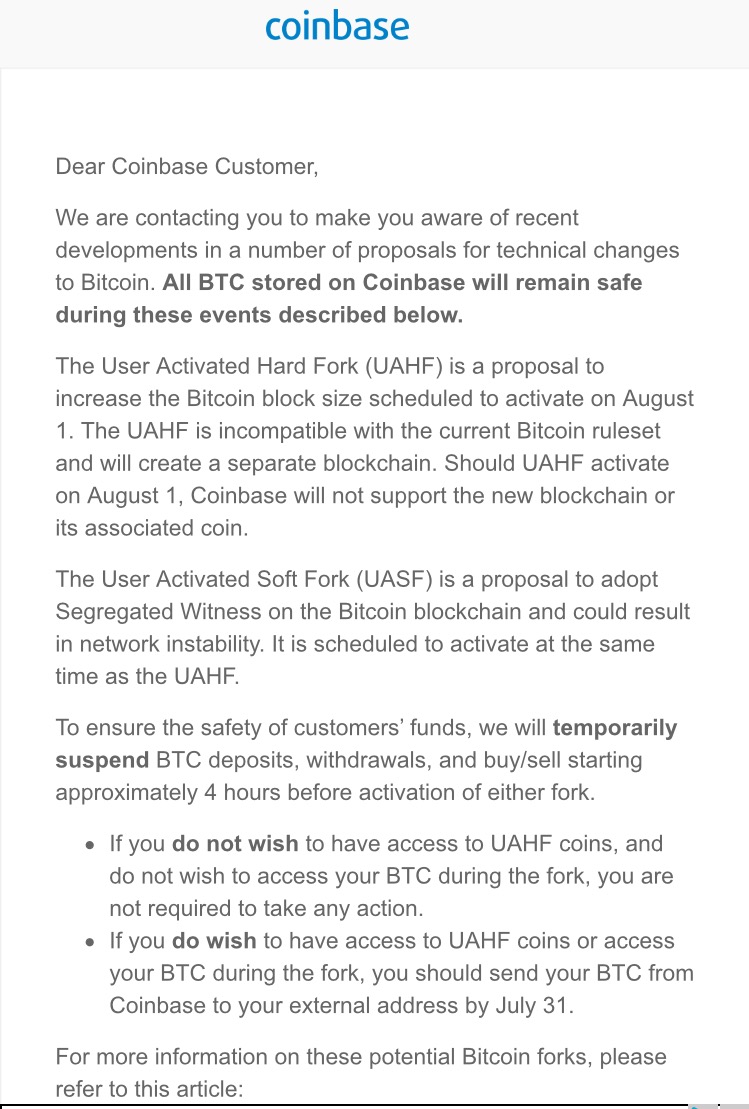 I don't even use these mofos , I do not trust them myself I've heard some stories about them.
Anybody using coinbase ,And holding btc there?
CHEERS.
timcrypto