ALL Cryptos in the red tonight!
Hey guys
Quick post about the Friday crash that seems to be going down tonight. All cryptos down in value
by around 3%+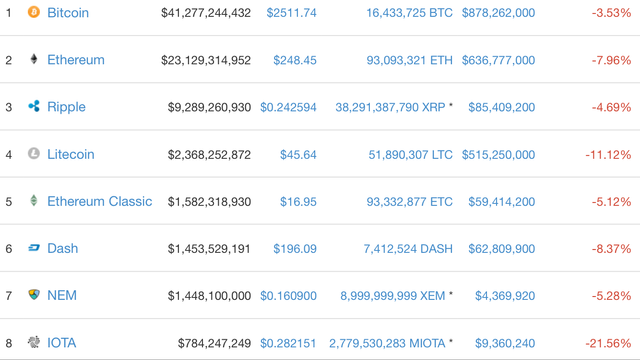 Not sure if this is anything major probably not but
going into the weekend everything in red not good ,hmmmm......
What you guys think?
---