A very personal guide to altcoin-trading - Part III
So in my last post I discussed how to screen for an altcoin that might be worth to invest in, which has the potential to grow and to become well established. But even though in theory it might be a good project, there are still a couple of things to be reviewed before I would place my bet.
- A good concept
being the best of its kind
a great and dedicated team
an active community
value of the actual coin: what do you need the currency for?
good marketing
fixed amount of coins or low inflation rate
potential for real world adaptability
your gut feeling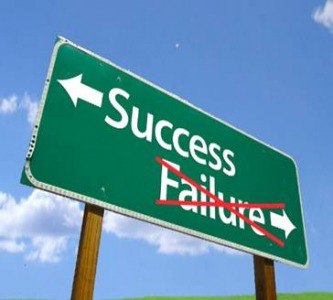 A great and dedicated team
Not only in the world of cryptocurrencies, but also for every other business, the team that is involved with a project is critical for its success. For many experts, the team behind a start-up is the most relevant factor for success. Therefore taking a closer look at the team is always worth your time. See who is involved - what is their experience, have they already been involved in other successful projects? Is the team constantly active and communicating (github etc.) ? Can you see whether the team is committed full time or would they only spend a couple of hours after they return home from work? How is the turn around rate within the team - in case team members are regularly being changed, there might be some issues within the team. A toxic climate within the group might also be a risk to the overall success of the project.
An active community
The community around a project might not be the most critical factor for a project, but especially for those projects that are growing steadily but slowly, an active community might help them to keep up the hype, to feed back information and to support them. Therefore an active community might not be that crucial for an upcoming ICO having a big professional team involved, but altcoins like Vertcoin, Shift or als Dogecoin definitely profit from their community.
Value of the actual coin: what do you need the currency for?
This is a difficult topic and one, where others might have another opinion. I have seen in the past that this question was not really relevant for creating a hype short time. But for long term investments I think this question might become relevant. As you know, BTC is known as a digital currency. BTC should act in the future as a general tool for paying for goods, services etc… Some other coins also act as currency, but only limited to a special purpose, like Ripple for example, which uses its XRP to pay for transferal fees or Steem where Steem Dollars can be used to reward others for posts like this one.
And then there are coins which do not have this purpose for their coin. The coin might act as something similar to a share, or might only be there to fund a project. Sometimes it is actually very difficult to understand what the purpose of the virtual coin actually is, that you are about to acquire. And this is where it gets problematic for me for long term investments. I need some true value behind the coin itself to make me wanting to invest. Why should I buy a coin which was issued by a (probably) successful company, but does not hold any real value? As I said, I haven't seen any project fail so far due to this fact, but I think this might happen in the future. That is also one of the reasons I am very skeptical about the value of XRP - for the actual purpose of Ripple, XRP does not really benefit from a high value per coin as it is only used along with the transfer that is being conducted.
A good marketing concept
You might have the best crypto concept in the world, led by a great team which is putting the fanciest code in place, but the project might still not be successful without a good marketing strategy. I would even say, there are currently more projects out there having a great marketing concept in place without having a great product than the other way round. You need to let the world out there know of what you are doing. You have to explain to them why they would need what you are offering. Many people who are investing in cryptocurrencies do not even fully understand the concept of the blockchain, why should they understand what a quantum resistant ledger is, beside that it sounds fancy? Spread the news, make it to the media. Unfortunately there are some projects out there which in my opinion have some good tech but did not make the most out of it. Examples would be Vert or Shift. So check how the marketing concept, the social media communication and the overall communication style of the project looks like.
Fixed amount of coins or low inflation rate
This is more or less just my very personal thing. I do not say that cryptocurrencies with billions of coins are a bad thing. Also coins with a huge inflation rate aren't, as especially does are maybe also attractive to miners. But for me it feels like coins with a smaller amount of coins make it easier to overlook. One factor less to worry about, as it gets really complicated to check how many coins might be there in the future, who might release what amount of additional coins by which time etc… So don't pin me down on this one, this is maybe more a personal thing. In case you are aiming for other sorts of coins, just be careful with the topics mentioned below. Especially for pre-mined coins check who is holding which amount, when would additional coins be released etc.
Potential for real world adaptability
This topic might be similar to the value of the actual coin. Nothing that inhibited the growth of any coin so far, as all cryptocurrencies lack real world adaptability at some point so far. Real world acceptance will be the key to the success of cryptocurrencies - so far this is a long way to go, even though you can already buy both your detox smoothie as well as a new pair of shoes using BTC. But in the long run, think about whether this is something that would bring either the people out there or companies a benefit over what is available as well as over the competition. There are so many examples out there were it would make perfect sense to utilize the blockchain, but there are also some where in my opinion it doesn't. Currently it looks like new coins are just randomly generated by looking for areas which haven't been linked with cryptos yet and to generate a new coin out of that. Trains? Traincoin - let's do it, for sure we can use that somehow. Elephants? Oh yeah, just build a coin using that name and just pretend it's a little bit more secure. As I said, at the moment this does not really affect which coin is shooting up and which isn't - currently it really looks like almost every coin can make it up 500% just due some speculative pump and dumps, but I am looking for meaningful investments, that have a solid base to build upon.
Your gut feeling
Last but not least it is also my gut feeling that tells me whether this project looks right or it doesn't. Maybe don't listen too much to your gut feeling when it comes to selecting a project to invest in, but more when it comes to dropping one. Maybe the project looks good, the team seems great, the marketing concept looks solid but still something tells you to not invest. Then don't. There are many other cryptos out there which will rise as well.
In Part IV I will discuss my decision on strategies. As I said in the beginning, I am not into day-trading, but still I hold some cryptos for a short period and sell once I made profit. I will discuss which coins I do hold for a longer period of time and which I don't
Would be nice to hear how you select coins for an investment.