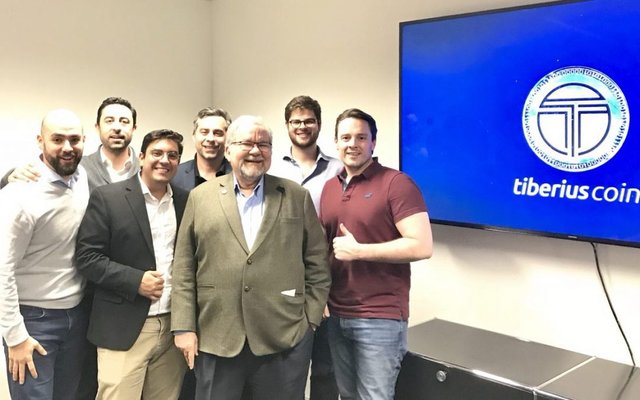 There comes a time when every business has its pivotal moment of change. By some force of change, things are never the same. That moment has arrived for Tiberius Coin just days away from our initial presale as we welcome famed programmer Phillip Zimmerman to our team.
Legendary encryption programmer, 2012 Internet Hall of Fame inductee, and creator of the "Pretty Good Privacy" encryption software Zimmerman has officially joined the Tiberius Coin team as a major shareholder and will serve as our Chief Scientist Officer going forward.
We are extremely excited to welcome such a notable name to the team at such a pivotal moment in our company's history. While some speculate that Zimmerman is responsible for creating Bitcoin, no one doubts his contributions to the industry. Not only does Zimmerman bring decades of experience in both cryptography and encryption, but he will also oversee future updates for Tiberius Coin, ensuring that it continues to remain the most stable and secure digital asset on the market. We are confident that Zimmerman's invaluable experience will separate us from the pack and allow us to develop an asset-backed digital asset that people want to own.
Tiberius Coin – A More Stable Digital Asset
Tiberius Group started as a commodities trading firm and survived in an industry where many companies come and go. We see the potential that blockchain technology has to change the way we approach finance and we are working hard to create a digital asset that is not only asset-backed and safer, but more secure and less susceptible to the volatile swings that plague other digital assets.
Tiberius Coin is looking to change the way we approach digital assets. We openly embrace regulation because we see it as one of the only ways for digital assets to become a legitimate financial tool. Our company is already regulated by Swiss (FINMA) and American (SEC) financial regulations and we continue to work closely with regulators to ensure that we can provide a safer, more stable digital asset experience for our investors.
Unlike traditional digital assets which are more speculative in nature, every Tiberius Coin is backed by a basket of physical metals (technology, electric vehicle, and stability). While volatility will always exist with anything associated with digital assets, each Tiberius Coin has a predefined intrinsic value based on the physical metal value of each coin. The amount of physical metal that each coin is worth will never change, and in the case where it does change, we will only ever increase the amount as market conditions change.
The Tiberius Coin Timeline
The first Tiberius Coin presale is set to take place between April 18 and June 18, 2018. All interested parties are asked to contact the Tiberius Coin team. The official sale will take place sometime between September 10 and October 10, 2018 and Tiberius Coins will be tradable on the major digital asset exchanges by November 1, 2018.