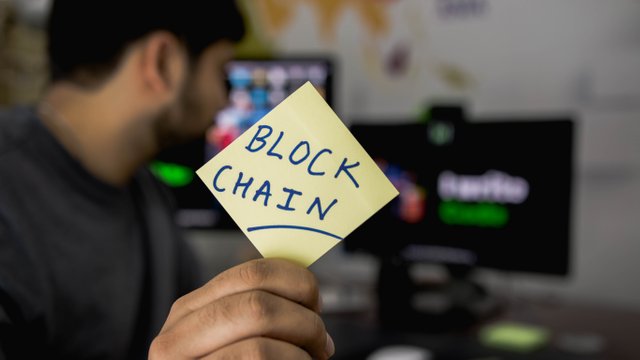 By now, you've probably heard of blockchain. The term is often thrown around with the digital asset craze, but the technology itself provides so much more value than just that.
In fact, blockchain technology has already revolutionized established industries in a matter of years. It won't be long before the technology is widely adopted by some of the largest financial institutions, commodity companies, and any companies that rely on accurate transaction records.
Blockchain and the Commodity Industry
The commodity industry has been around for as long as trade has existed. For decades, deals have taken ages to process as companies would sent physical contracts to their counterparty.
But this process is very slow
Trades face major delays when companies are waiting on contracts to be signed. When deals become complex, and other counterparties are introduced, costs rise, processes slow to a crawl, and the entire system devolves into chaos.
Blockchain is changing all of that
The concept may seem strange, but blockchain technology is the answer to these problems. All transactions on a blockchain are transparent, stored indefinitely, cannot be altered, and the system is arguably the most trustworthy method of record keeping to date.
Major deals will be verified and completed instantaneously, the trustworthiness of an individual can be scored with ease, and it even allows for fractional ownership, opening up a whole new world of possibilities when it comes to trading and using digital assets.
The Origins of Digital Assets
Digital assets like Bitcoin were originally created in an effort to add transparency to transactions and to create a payment system that didn't rely on centralized banks, FIAT (traditional) currency, that couldn't be devalued through reckless government policies, and one that was self-regulating.
The Pump and Dump Culture of Digital Assets
Today, there are more than 1,500 coins & tokens in circulation. Most of them are extremely risky, highly volatile, and unregulated.
There is a major problem though
Because many of these coins are suspicious, there is a pump and dump culture that has formed in the digital asset industry. Many of the developers behind these coins use them as a source of crowdfunding to meet their financial obligations. The value of a digital asset is typically determined by the perceived value that the market assigns it.
This is vastly different than how stocks are valued, where the bare minimum value is usually determined by a company's enterprise value (the value of a company's assets, debt, and other obligations).
13 Years of Tiberius
In the last 13 years, we've seen some major booms and busts, from the Dot-Com bubble in the early 2000s to the global financial crisis in 2008.
And guess what?
We've survived them all. Many companies have come and gone in the years, especially in the commodity industry.
Through hard work and careful planning, Tiberius has prospered
We endured negative interest rates, low inflation, monetary stimulus, industry turmoil, oversupply, and whatever else the last 13 years threw at us.
The Future Looks Promising
The future is looking bright with rates on the rise, commodity prices continuously rising, and inflation showing signs of life.
We've survived what bankrupted most companies. Now, we see blockchain technology as the next step in our evolution, because we know that the technology behind it will empower not only our business, but the entire industry.
Blockchain will change the way we do business, how we exchange assets, and it will enable us to scale like we've never done before. With blockchain technology set to dominate several established industries, we have put a plan into place to become an early adopter of this revolutionary technology.
Meet the Tiberius Coin
The Tiberius Coin will be a transparent digital asset that is regulated, has its value backed by physical metals, providing real value to our investors.
While other digital assets lack real value, the Tiberius Coin will be asset-backed.
Tiberius Coins will be protected from inflation because its value will be directly linked to the market value of metals like copper, tin (technology metals), nickel, cobalt, aluminium (EV metals), gold, platinum, and palladium (stability metals).
The coin will also enable physical delivery, providing even more advantages to individuals and companies that use precious metals on a global scale.
Introducing a New Generation of Digital Assets
The Tiberius Coin is more than just another digital asset.
Tiberius Coins will be stable and backed by real assets
It will hedge against inflation
Can be used as an independent payment method
Serves as a tool for physical delivery of metals to a consumer
Takes advantage of blockchain technology for increased security, transparency, and usability
No other digital asset is asset-backed like the Tiberius Coin
Digital assets may be under a decade old, but it has come a long way since 2009. The Tiberius Coin was created from the many lessons we've learned in the commodity and digital asset industries.
If you are looking for a stable digital asset that you can invest in and understand the value of, Tiberius Coin is the right choice for you. We are leading a new digital asset movement, one that is transparent, backed with real value, and something that investors of all sizes can get into.
Join the Tiberius Coin movement today.