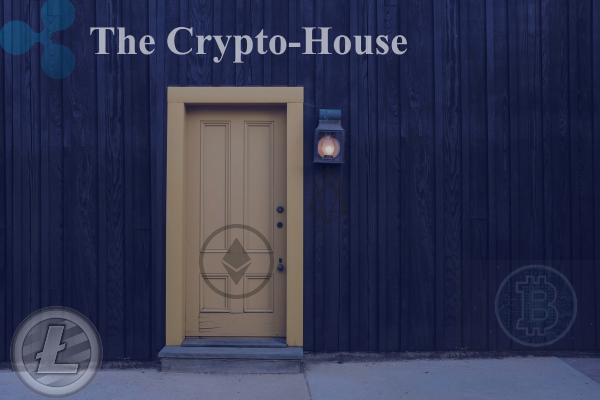 Here are the top 5 Crypto events this week, from merry old London's Calastone, New York Wallstreet's Cardano, Mongolia's Bitmain, mainland China's Beijing Municipal Bureau of Finance and lastly Cayman Island's EOS. A crypto update from all around the globe.
UK Funds Developer to Launch A Blockchain Settlements in 2019
A London-based transaction network for investment funds, Calastone is seeking to shift its full stake settlements system to a blockchain by May of 2019.
The Financial Times stated just this Sunday that Calastone, which provides services to over 1,700 firms including JP Morgan Asset Management, reckons that this plan may actually help the industry save up to £3.4 billion ($4.3 billion) in fund distribution costs, excluding the U.S. market.
Right now according to Calastone's website, settling funds are still manual, this includes, over 9 million messages and transactions worth about $217 billion a month between buyers, distributors and sellers. The company sees Blockchain now as a way to automate these processes in order to make it cheaper and more efficient since parities involved will no longer need to submit the same information repetitively.
Cardano Rise above the $0.05385 Level Up 4%
Cardano has traded in a range of $0.05277 to $0.05579 in the previous twenty-four hours.
The move upwards pushed Cardano's market cap up to $1.05756B, or 0.00% of the total cryptocurrency market cap. At its highest, Cardano's market cap was $23.91700B.
But over the past 7 days, it has traded in a range of $0.0457 to $0.0598.
Currently, Cardano is still down 89.17% from its all-time high of $0.50 set on May 3.
Bitmain Rolled Out A New Digital Assets Index to Pursue Market Performance
Bitmain, a Chinese cryptocurrency mining giant has rolled out a new digital assets index. The Bitmain Crypto Index (BCI) was developed to provide institutional and retail investors with a transparent, timely, methodology-based, and investable benchmark of the most active cryptocurrencies that are traded globally.
This scale will track the performance of the 17 largest cryptocurrencies by market capitalization, denominated in US dollars. The coins in the basket currently are: Bitcoin (BTC), Ethereum (ETH), Bitcoin Cash (BCH), EOS, Ethereum Classic (ETC), Litecoin (LTC), XRP, Dash, IOTA, NEO, Monero (XMR), Cardano (ADA), Tron (TRX), Icon (ICX), Lumens (XLM), Zcash (ZEC), and OmiseGo (OMG).
Security Token Offerings 'Illegal,' Says Beijing Financial Custodian
At a recent wealth management forum hosted by the Beijing's Municipal Bureau of Finance on Saturday, Hou Xuewen said that STO fund-raising activities are "illegal," at least in Beijing.
He said: "I will issue a risk warning to those who promote and issue STO tokens in Beijing. My advice is to only engage in such offerings when the government has legalized them."
Huo Xuewen, chief of Beijing's Municipal Bureau of Finance, has warned projects against holding security token offerings (STOs).
EOS Node Renders Users Financial Rewards for Votes, Reignites Decentralization Debate
Right now, another facet of blockchain protocol EOS has caused dissension this week after one of its 21 block producers appeared to render its token holders financial rewards for voting it as a proxy.
In a Medium post last Nov. 27, Starteos, one of the official sanctioned nodes which can approve EOS transactions, said that "after delegating Starteos.io as proxy, you could get continuous and stable EOS revenue."
After selecting Starteos as a proxy, users can pick "stable income" "mining" revenue mode or the "random revenue" mode, where they play "Lucky Fruit Slots Machine" with game tokens to get "EOS revenue."
The crypto market is in distraught experiencing multiple plunges from the past months, thankfully at the start of December, it meets green coming from a blood bath. We all hope that the green status stays and continues to go on an upward trend. But, 'till then we can only hope and cross our fingers that we can survive this year with a bull market breakthrough.