BOLD Transitions to a Masternode and Proof-of-Stake (PoS) Coin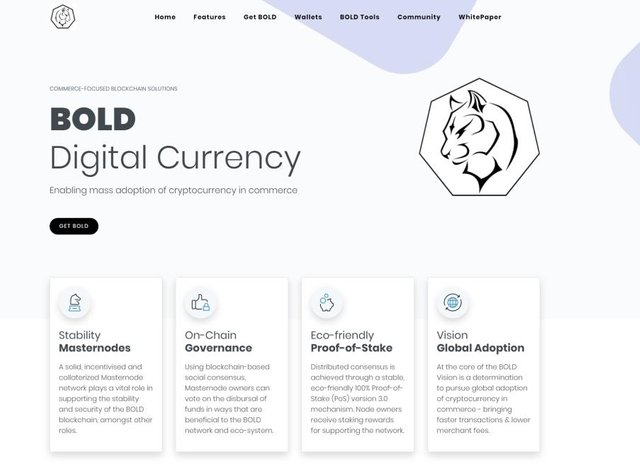 In order to properly re-position itself in line with its original vision, BOLD will be transitioning from its current Cryptonote code-base to a coin with Masternodes and Proof-of-Stake features. The coin will be dropping its privacy feature.
The vision of BOLD is to provide a users with a viable alternative to fiat as currency and to play a role in enabling mass adoption of cryptocurrency in commerce.
The new BOLD will bring fast, secure digital payment to the world of commerce, without negative disruption to how merchants receive their funds or how buyers access, acquire or spend cryptocurrency – this is the vision of BOLD.
Development is currently in rapid progress, and we are running tests at the moment on the BOLD testnet. The tentative date for the actual transition will be announced soon – please follow our Discord channel for regular updates, as well as details of the new BOLD.
In addition to the new blockchain, we are developing a Masternode Sharing service whose primary focus will be to cater to those holders of BOLD who may not have enough coins for a masternode, making it possible for them to be a part of the earning opportunity it presents. We might extend this service to provide node sharing for other coins.
Development of this service is at quite an advanced stage at the moment - deposits, withdrawals, share purchases and sales have all been successfully developed and tested.
Tentatively, the transition will be made in late June 2019. This time-frame is flexible though, give or take a couple of weeks. A firm date will be announced soon, including more details of the transition and the swap of existing coins.
There will be more announcements on our progress in the coming days and weeks. Please feel free to stop by at our Discord channel to follow updates on this and other on-going work.
C'mon - Let's Get BOLD!