Before you continue reading I want you to know, that this is not about some serious ICO with a great market idea or something like that. It is rather about a project from a fellow steemian - @future24. I don't want you guys to see this as any investment advice at all.
---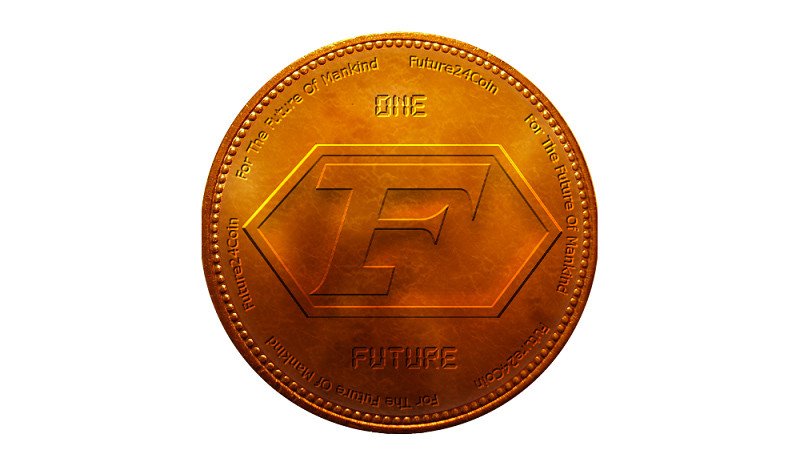 Today I want to share my story about picking up some "Future24Coins" which were created by @future24, a well known member of steemit.com.
I remember when I read about this project a few months ago and was close to take part in the bounty giveaway - Looking back it was unfortunate I didn't participate.
---
What is this coin about?
Well, it is a coin created on the WAVES blockchain.
As mentioned above, this not a Coin which is connected to a certain product (like for example the PAY-token is for TENX). It's just a coin.
Here are some details about Future24Coin:
Token ID: 8pPQp8B67QpvhR7vLa4eePXVVVQoED6ihXm9tC9ecukh
Technology: Waves Blockchain (Info about Waves at: wavesplatform.com)
POW/POS: Asset, Not mineable, Proof of Stake
Total Tokens: 21.000.000 Future24Coin (21 Million)
More details can be found on the original introduction post here: 💹 Cryptocurrency News: "Future24Coin" Pre-Token-Sale starts now + Steemit Giveaway & Bounty-Program ideas!💱
---
But what is the specific use of this token?
Like I said, there is not THE use like there is for PAY f.e.!
---
Why the hell did you buy this?
There are two main reasons why I invested around 50$ in this coin:
I like @future24's idea of launching a own coin and I am curious to see the future way of the coin. @future24 is reporting important steps on his channel and many other steemians are helping with design, tutorials, etc.
But I also think it is quite interesting to see how @future24 will be able to do with this project. And from what I have heard of, there might be great news incoming :)

One coin was already worth around 3 cent. Right now it is under 1 cent per coin. So it even seems possible to make a nice profit when holding the coin. I would be lying if I said this didn't spark my attention and interest.
---
How did you buy it?
There is a great tutorial made by @jedigeiss, so I am just directing you there: HOWTO Buy Future24Coin -- Step by Step
A small tip at this point: The price may very depending if you want to buy in BTC, ETH or WAVES. Be sure to check out before buying ;)
---
Further thoughts
I think it is just interesting to see how this coin is developing (from 0 to +100000% and back down a lot). Since @future24 is posting detailed information on this from time to time (f.e.: ❗ Info to all Future24Coin Sellers: Cancel your Sell-Orders & Sell directly to the Buy Walls! If... 💡) you can see through the process. His updates are quite interesting: 💡 Future24Coin Status Report 04.10.2017: What already happened after 14 days? (English Translation)
The coin is so small at the moment, you might even be able to influence the price for yourself. Some people actually did that in the past and made great profit. Just found this example, it is in german however: Wie du in weniger als einer Woche aus 350€, 1850€ machst!.
Of course you could say that this guy was just abusing the market and arbitrage options. But so what? The same thing is happening with the really big coins and the big players as well. So its funny to try this on a much smaller scale.
But of course this is not why @future24 created the coin for.
I am just curious on what he will bring up in the coming weeks and I am glad that I had the chance to get in way cheaper than the Alltime-High.
Maybe I will loose 50$ but have helped a fellow steemian and his project - not too bad. But maybe this will even throw of some money - even better :)
I am just looking forward to the further journey - there are already over 1100 wallets with this coin!
---
Ok, thx for the info, where is the giveaway.
I promised you a giveaway - and here it is.
Post your thoughts about this project - this can be anything ranguing from "This is trash because..." to " Nice. Maybe you he could add value by ...".
I will reward every non-spam comment with 24 Future24Coins.
Three great comments will even receive 240 Future24Coins.
And the one comment I like the most will receive a stunning 2424 Future24Coins.
In order to receive the coins you just have to post your public WAVES address as well!