How I noticed Verge and FairCoin looking at market charts alone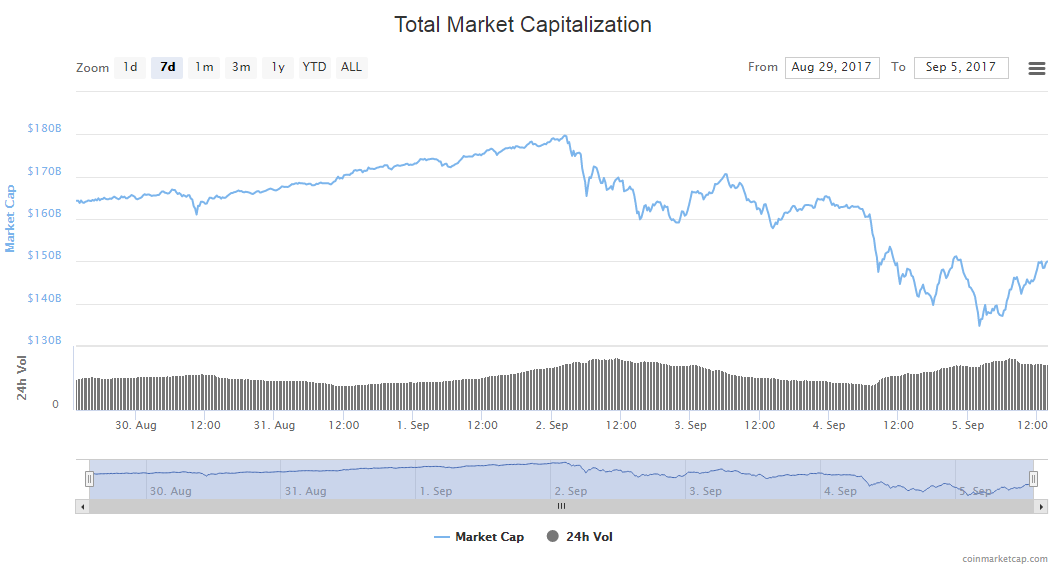 As any follower of such matters might likely be aware, crypto-sphere is currently experiencing a recession. All media points out that Peoples Bank of China recently declared intention to punish all new and strictly regulate all existing ICOs under their jurisdiction. Some even speculate that the wording on PBoC's statements suggests that it might not be limited to Initial Coin Offerings, but instead affect all cryptocurrencies, including leviathans like Bitcoin and Ethereum.
Looking at the image above, I'd say recession started couple days earlier than news appeared. But no matter the cause, I'd like to point out an interesting difference in how currencies behave in these times of stress.
Price of most of crypto assets relative to Bitcoin closely follows Bitcoin's own price relative to fiat. This sounds reasonable: as people lose faith in crypto markets in general, low-cap assets get abandoned first, Bitcoin carrying the last stand. Charts I plainly copied from coinmarketcap.com show that prices even of greatly respectable currencies, fall relative to bitcoin as bitcoin's own USD price declines.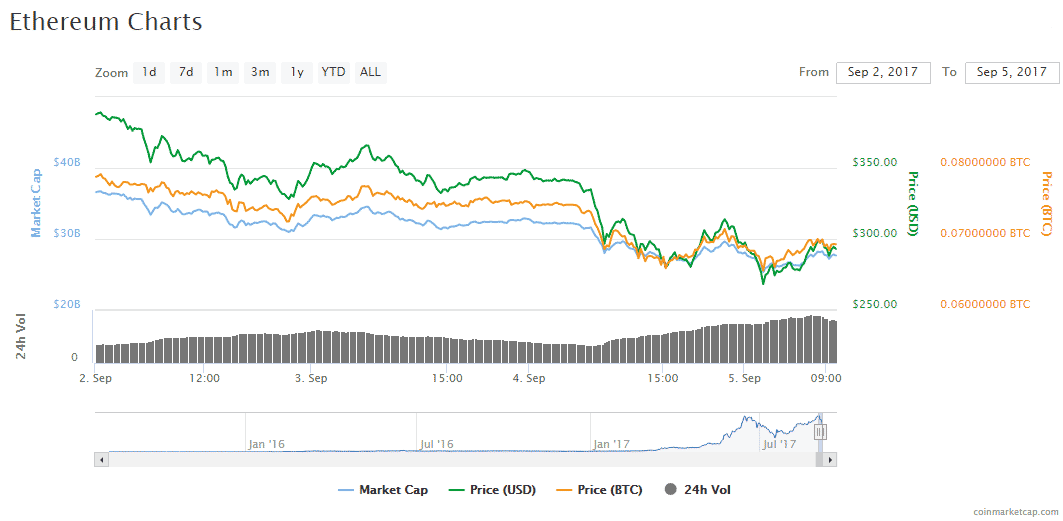 Tether, of course, due to its unique pegged nature, looks mirror image of the above.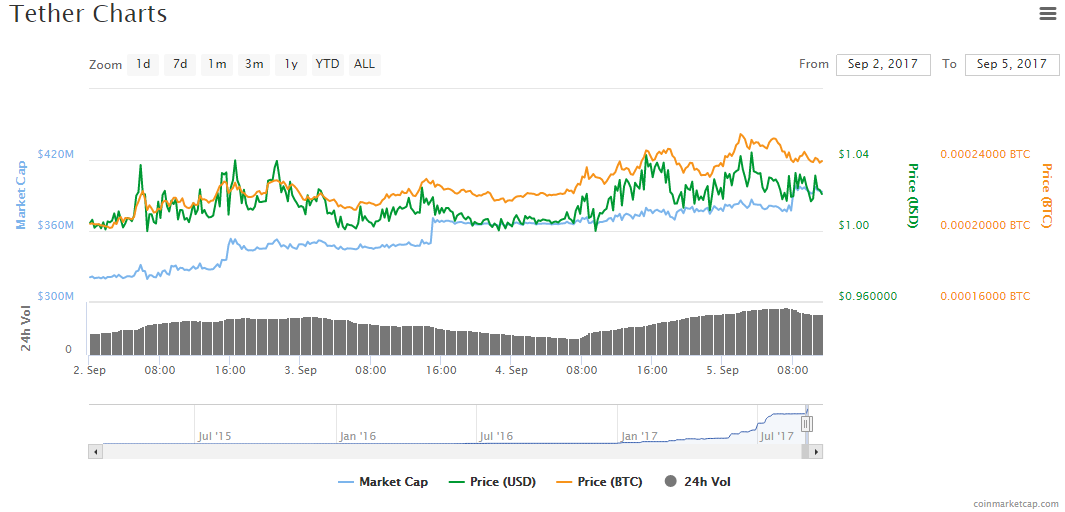 Two of the other charts stand out. Smaller currencies Verge ($91m cap, $15.5m volume) and FairCoin ($34m cap, $0.2m volume), while still enjoyng increased trade volume, do not seem to be abandoned by their supporters. Charts don't show visible dramatic declines as above. In fact, so far they only gained in both USD and BTC price.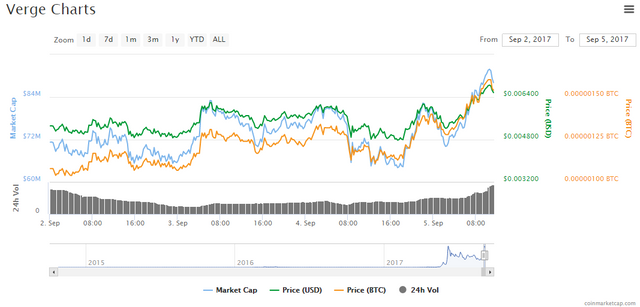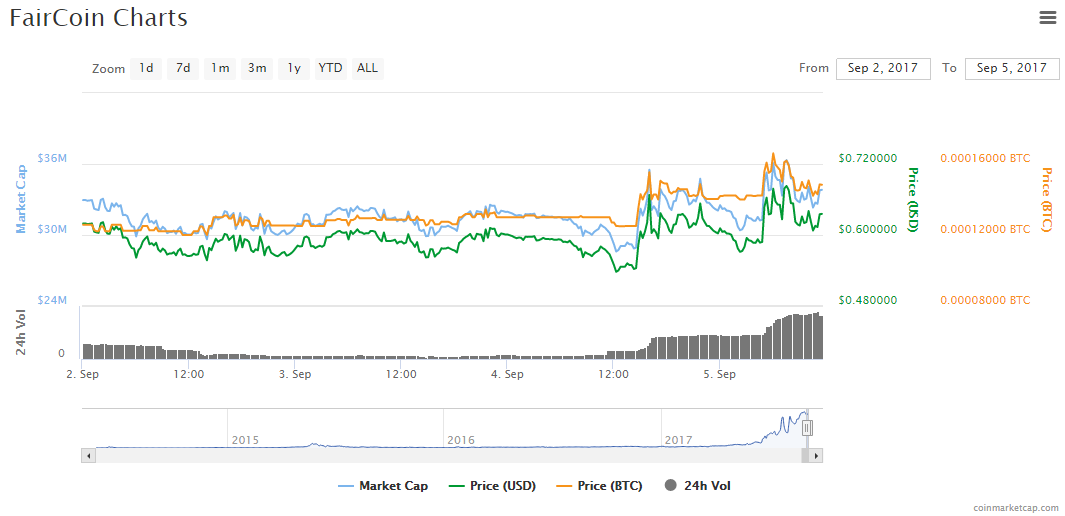 If this was a conventional stock market, I'd say this signals that insiders buy their stock cheap. One could argue that maybe Chineese just don't have much XVG or FAIR to sell. Other smaller currencies are indeed affected, though.
But who knows - I most certainly don't. I'm not involved in any of these communities and do not know any details. In fact, I first noted their existance today during this little research of mine. Surely going to know them closer.