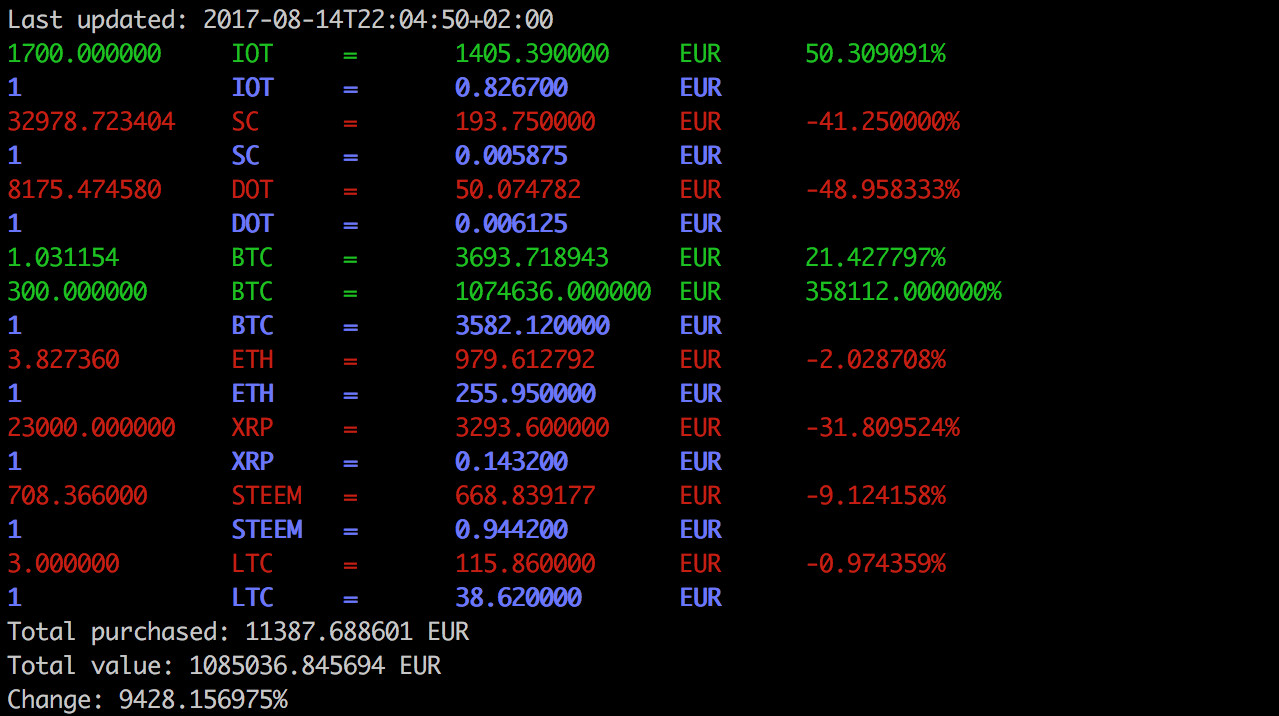 Use it to track STEEM, Bitcoin, Ethereum or any other cryptocurrency. This program is what I have created after learning everything explained in my previous blog post.
It's quiet simple to use, I even made a binary release for those that don't have go installed. Simply download the zip file, extract, modify the config file and type ./golang-cryptotracker to run it.
It supports a few different settings such as showing the current exchange rate as shown above or without the current rate as shown here:

It is also possible to turn off colors and just have the normal black and white as shown here: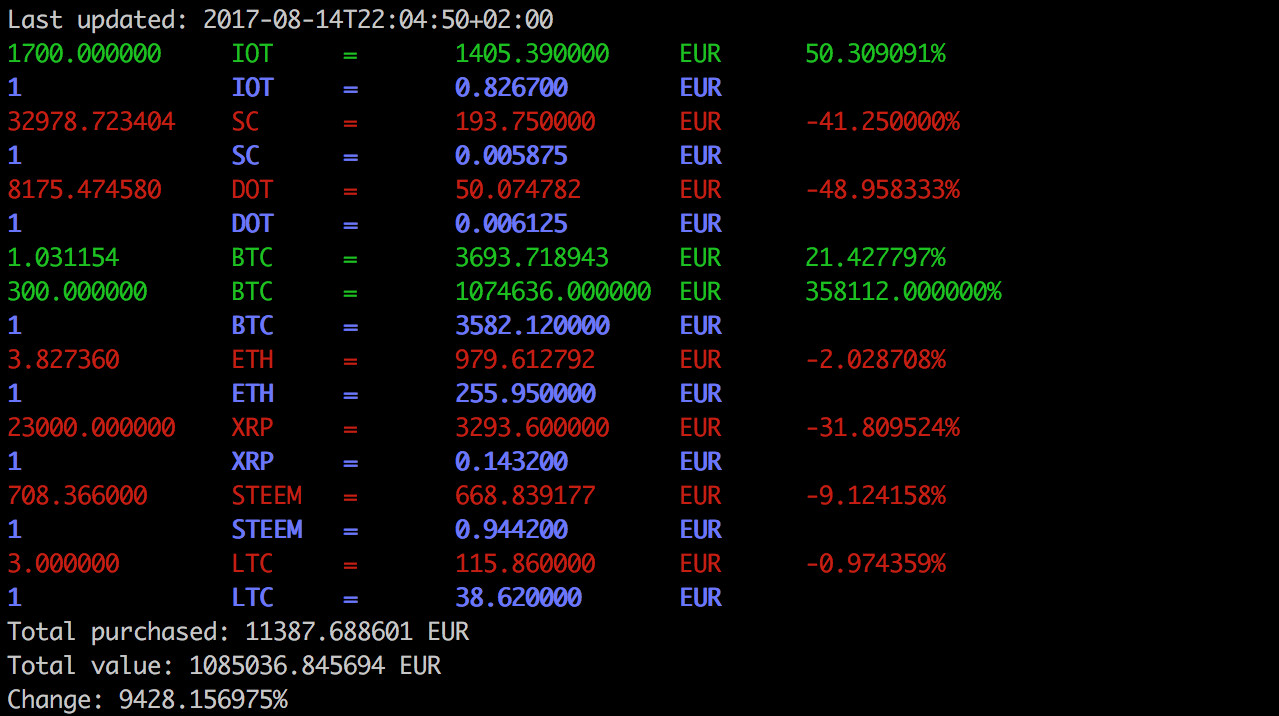 The release binary and all the code for this project is available on Github here: https://github.com/markustenghamn/golang-cryptotracker
I made this because I am trying to learn golang and decided on a project related to github. My initial project that started this along with a guide on how I did the basics can be found in an earlier Steemit post here: https://steemit.com/cryptocurrency/@tenghamn/how-to-make-a-simple-go-program-to-track-the-price-of-steem-via-an-api
I hope you guys find the code and the program useful, feel free to ask me any questions!