MARKET OVERVIEWMindChain Conference: 'Blockchain Isn't Our Saviour'; Romania's Growth Says Different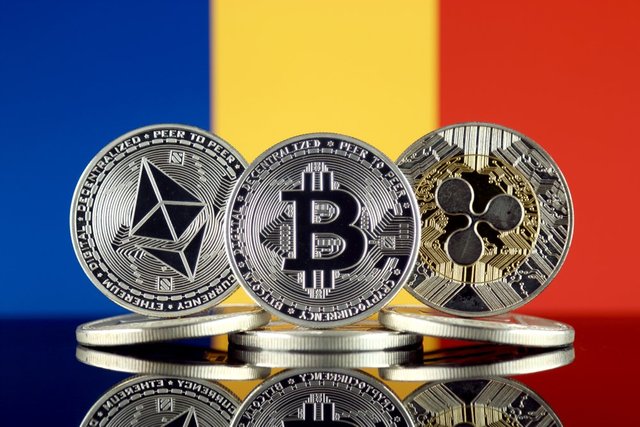 Blockchain was picked apart at the MindChain conference this week, where one prominent commentator said blockchain won't make the world a better place, and that it won't be our saviour.
Blockchain Won't Make the World a Better Place
One of Forbes' '30 Influential Europeans Under 30', Cornel Amariei took aim at blockchain, which he said was a buzzword, and that there weren't too many places it could be applied:
"I hate buzzwords because they give a false impression about what is happening. Blockchain is a buzzword – I'm not a big fan, and I'm not against it either – but it's nothing more than an encryption and decentralization technology – there aren't that many areas where it can really be applied well."
The 22 year old inventor and author suggested blockchain's reach will be more limited than most in the crypto space would like to believe. He said:
Blockchain will solve a lot of issues, but it won't really make the world a better place. It's not our saviour.
Romania: Blockchain and Crypto Tech Hub
Held by Business Review, the conference comes from Romania – the latest addition to the European Union having joined in 2007. Romania's economy has grown at twice or even three times the rate of its larger EU neighbours in recent years. Its approach to tech innovation is a big reason why.
Sixteen blockchain and cryptocurrency startups have launched in Romania in the past year, while Google, Facebook, Amazon and Microsoft all have offices scattered around its major cities.
Those startups include a blockchain-based energy supplier, an augmented reality (AR) project, and many more, including the recently covered Ark (ARK).
Romania's new role as a tech hotspot can largely be attributed to its encouraging tax policies – the country's corporations are taxed at 16%, hence the arrival of Google, Amazon, et al. Meanwhile, low income earners only have 10% of their earnings taxed.
If that sounds good get this: if you work in the IT industry your income doesn't get taxed at all. Same goes for R&D workers and those involved in technological development. (Side note: construction workers are also exempt from income tax).
Breakdown of Romania's tax exemption policies – designed to encourage growth and worker participation.
New Transylvanian Silicon Valley
It's thanks to policies like these that Romania recorded 5.7% growth year-on-year leading into 2017 – the fastest rate of growth in the European Union. Romania's tech growth has been such that it has drawn comparisons with Berlin; while Techcrunch once referred to the nation as the 'Silicon Valley of Transylvania'.
Blockchain is currently benefiting from this new wave of Romanian innovation and optimism. Sixteen crypto startups from a population of just 19 million – all within the past year or so – must be one of the strongest ratios in existence right now.
It's true that blockchain didn't have much of a hand in Romania's glowing recent past, but it may yet have a big role to play in its future.