Dow Stuck Below 26,000 as Trump Walks Away from North Korea Summit; Facebook Wants to List Its WhatsApp Cryptocurrency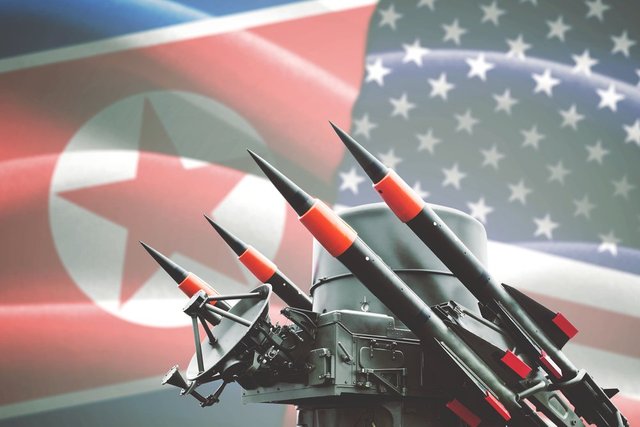 The Dow and U.S. stock market ended on a whimper Thursday after talks between President Trump and North Korea's Kim Jong Un abruptly ended, defying expectations that the two would sign a joint agreement on denuclearization. In the blockchain space, Facebook has reportedly sought out several crypto exchanges to list its WhatsApp stablecoin, a forthcoming project that would allow users to send and receive money directly on the messaging application.
Dow, U.S. Stocks Stuck in Neutral
Wall Street's major indexes struggled for direction throughout most of the session, reflecting a tepid pre-market for stock futures. The Dow Jones Industrial Average fell 69.16 points, or 0.3%, to close at 25,916.00. The blue-chip average has struggled to hold 26,000 this week and has now fallen for three straight days.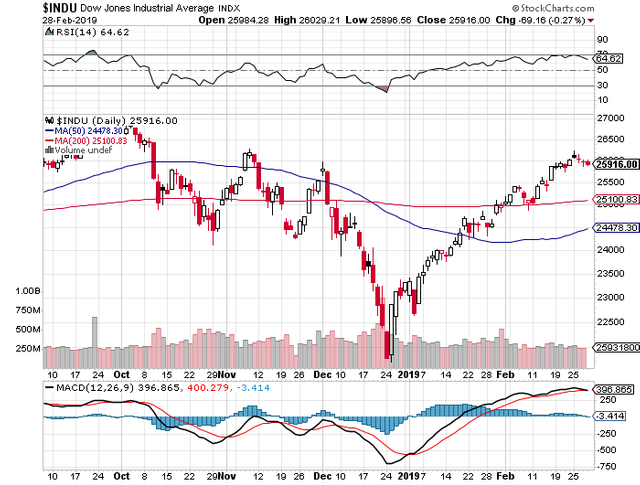 The large-cap S&P 500 Index ended down 0.2% at 2,784.49. Losses were mainly concentrated in the primary industries, with shares of materials and energy companies falling more than 1%.
The technology-focused Nasdaq Composite Index also fell 0.3% to finish at 7,532.53.
North Korea Impasse
Talks between the United States and North Korea broke down Thursday after President Trump confronted Kim Jong Un on the matter of undisclosed nuclear testing sites near Yongbyon County. According to Hover Lab, a conservative think tank based in South Korea, Pyongyang was trying to deceive the Trump administration on its nuclear testing facilities.
"It is a case in which North Korea try to deceive President Trump and the U.S. administration and failed in doing so," a Hover Lab analyst said, as quoted by CCN.
Talks broke down less than 24 hours after the White House talked up a "joint signing ceremony" between the two leaders. On Wednesday, President Trump expressed optimism that a new deal would be reached that would allow North Korea to become an "economic powerhouse."
All false reporting (guessing) on my intentions with respect to North Korea. Kim Jong Un and I will try very hard to work something out on Denuclearization & then making North Korea an Economic Powerhouse. I believe that China, Russia, Japan & South Korea will be very helpful!
— Donald J. Trump (@realDonaldTrump) February 27, 2019
Facebook Seeks Virtual Exchanges to List WhatsApp Coin
Facebook has reportedly met with several virtual exchanges to explore listing its forthcoming WhatsApp cryptocurrency. First reported by The New York Times, Facebook is exploring the prospect of having its dollar-backed stablecoin listed on exchanges.
From the report:
"The Facebook project is far enough along that the social networking giant has held conversations with cryptocurrency exchanges about selling the Facebook coin to consumers, said four people briefed on the negotiations."
Hacked first reported on Facebook's intent to develop a stablecoin for its messaging platform in December. At the time, it was reported that Facebook's blockchain team was creating a dollar-pegged cryptocurrency that would allow WhatsApp users to send and receive money directly through the messaging app. WhatsApp is said to have 1.5 billion monthly active users as of December 2017.
Facebook recently announced plans to merge WhatsApp, Instagram and Messenger infrastructure into one system. It remains to be seen whether the new cryptocurrency would be available across all domains.