Bullish on Crypto!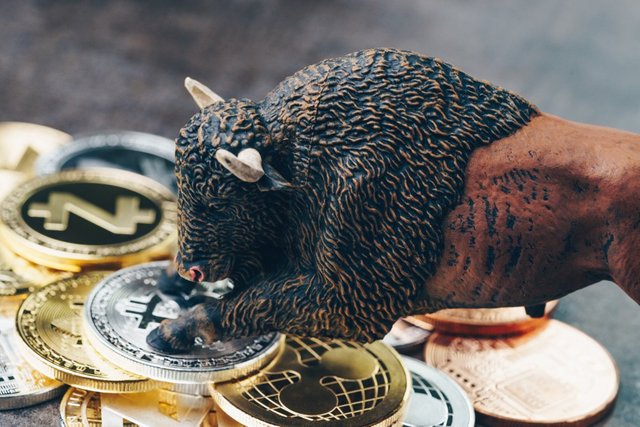 Hi Everyone,
In the olden days, when you bought a stock you would take possession of a physical certificate that verified your ownership. Thanks to online trading this is no longer necessary but many of these certificates do still exist.
Central Securities Depositories (CSDs) are tasked with the responsibility of safeguarding the ownership of stock certificates, physical or digital, so that they can be traded easily in an online platform or exchange. Lately, CSDs have been waking up to the growing trend of digital assets and are now taking a serious look at the industry.
A recent article outlines the process that a rapidly growing group of CSDs are going through right now in a fight to stay relevant. Here's the key quote from one of their spokespeople….
As we've seen with the rise of the internet, those that refuse to innovate bear the risk of becoming disrupted. It is growing increasingly clear that the millennial generation is moving towards tokenized assets at a rapid pace. Perhaps one day soon, it will completely replace the way we buy, hold, and trade all financial assets.
Today's Highlights
Powell on the hill
XRP Celebrates
Nasdaq is Bullish
Please note: All data, figures & graphs are valid as of February 26th. All trading carries risk. Only risk capital you can afford to lose.
Traditional Markets
The streets of Dong Dang were crowded with people bearing flags of Vietnam and North Korea as Kim Jong Un arrived, after a three-day train Journey and with a three-hour drive ahead. President Trump is on his way now in Air Force One and the two are expected to meet for the second time tomorrow afternoon. For better or for worse it's difficult to shake the feeling that we're witnessing history.
As the timetable for Brexit continues to bounce around, it seems that the other main geopolitical risks we've been tracking are fading. So, this afternoon, shortly after the opening bell on Wall Street, traders will tune in to hear Fed Chairman Jerome Powell addressing Congress.
The wide sweeping rally that we saw yesterday morning has faded by now and the markets will likely turn to the central banks for further guidance. However, the Fed will more likely do their best to remain neutral. They have no need or desire to shape the direction of the markets. For them, it's simply enough not to be blamed if/when things fall.
XRParty!!
The XRP Community had much to celebrate yesterday afternoon when a well known US platform announced that they will be adding XRP to their platform.
Several rumors that circulated during the 2017 bull run were thought to have a profound impact on the price. Even though at the time they were unsubstantiated, it wouldn't be uncommon for XRP to rise by double digits on sheer anticipation.
In the bear market however, even fantastic news that will no doubt allow many to access this market more freely is having less of an impact on prices. Here we can see XRP's reaction to the news, a mere 10% pump that almost brought us to the previous day's high.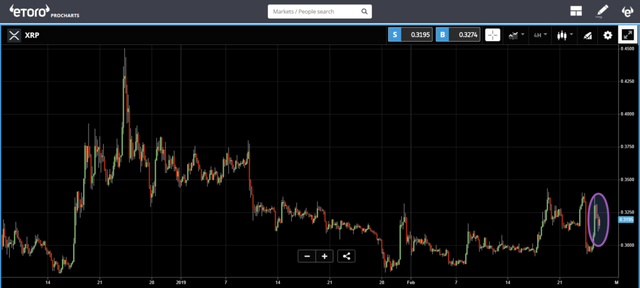 No matter though…
Nasdaq is Bullish on Crypto
Was pretty shocked to see this article syndicated on Nasdaq.com…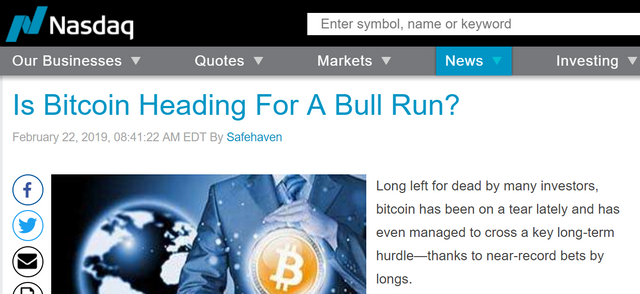 Though it's not explicitly stated in the article, it does seem that the author's opinion was a resounding 'yes'. Even though it was written last Friday by a finance website called Safehaven, it reads almost like something that I might have written and the fact that it was reposted to the website of the world's second largest stock exchange shows a lot about how Wall Street is feeling about crypto at the moment.
After all, why not? The new bitcoin futures products are set to be offered on the Nasdaq, as well as ICE, very soon.
One other thing that hadn't occurred to me until now was a quote in the article from Su Zhu, who pointed to the stockpiles of cash currently being held in stable coins. Su referenced the current market cap of Tether, which is standing at $2 billion today. But if we add the other top stablecoins to the equation, that's more than $2.75 billion that could very easily be repurposed into bitcoin and the alts.
Meanwhile, volumes across crypto exchanges are currently holding at their highest levels since the 2017 peak and the quotes are flashing green today.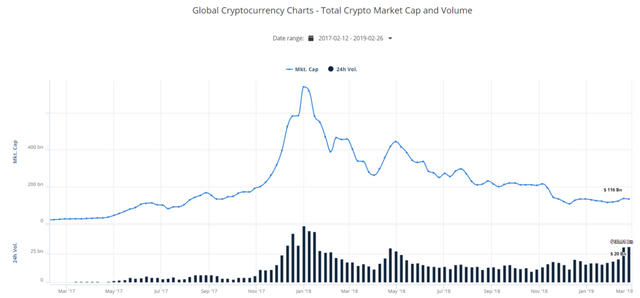 Happy Trading!!!