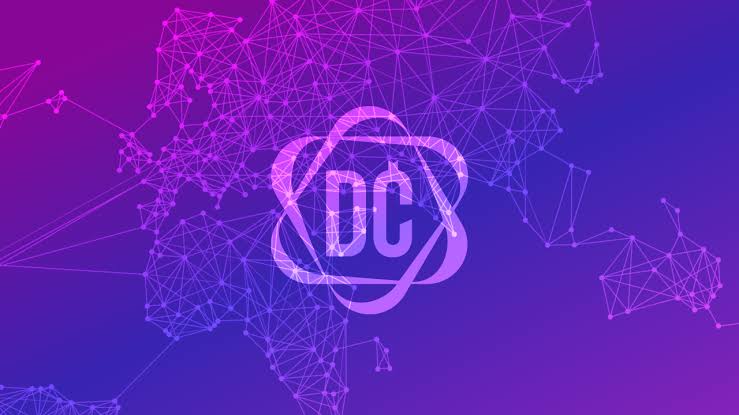 With a projected growth of $6 billion by 2019, the dating industry is sky-rocketing the world. The market is quite massive, so meeting the exact needs of diverse customers with different choices has not been easy on the available dating services. And the cybersecurity is very prone to attack, whereby personal data is no longer safe. These amongst others is the reason DateCoin is unveiling a first-of-its-kind product that eliminates the challenges of the available dating services. Some of these challenges are: Poor efficiency in finding a match, hidden subscription fees, fake photos/accounts and unreliable info.
Employing successful dating experiences, together with advanced technology, DateCoin brings to you a new reality of online dating. DateCoin is the brilliant dating service for the fastest successful match. DateCoin is a token created for a new world-class dating service Denim (next generation of a successful product).
DateCoin is built upon the blockchain technology, to solve the chief challenges of dating industry, user identification and verification. This is the world's first token secured with working business model and growing audience of MVP, dating service Denim.
OUR VISION
At DateCoin, our chief aim is to build a special app and to provide the best ever dating experience world-wide. We will be introducing artificial intelligence (AI) and incorporating it in working business model.
OUR MISSION
DateCoin is on a mission to build the very first intelligent dating service for quick and easy search and fruitful dating with perfectly matching partners.
PARTNERS


ADVANTAGES OF DATECOIN
Implementation of face recognition technology, semantic and morphological analysis of dialogues and personal preferences for fast and clever matching.
Genuine profile images and automated verified accounts and blockchain technology
Privacy, secured data storage and end-to-end encryption in chats
High efficiency of dating, with our girls ever ready to hook you up
No hidden fees, we accept cryptocurrency.
THE DATECOIN PLATFORRM
This platform employs neural networks and artificial intelligent algorithms for safe and productive dating all over the world. A private blockchain is also built in place for users identification.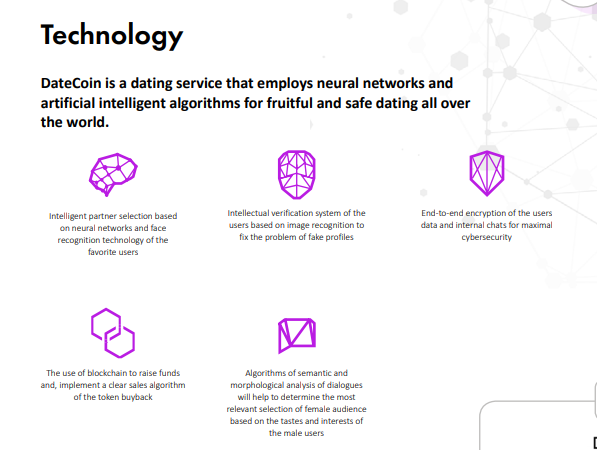 TOKEN SALE
Total number of tokens is calculated based on exchange rate: 1 ETH = 300 USD
Total funds raised are estimated based on actual exchange rate (for the day of purchase)
All unsold and unused tokens will be burnt.
Start date: March 30 2018
End date: May 30 2018
Maximum amount of tokens to be issued: 466 153 846 DTC
DTC tokens for sale: 303 000 000 DTC
Token: DTC
Token type: ERC 20
Soft cap: $ 4 000 000
Hard cap: $ 20 000 000
Price per 1 token: From 0.0001875 ETH to 0.00025 ETH
Accepted currencies: Bitcoin (BTC) and Ethereum (ETH)
Minimum contribution: 0.1 ETH
BONUS STRUCTURE
Stage Number of tokes for sale Discount Price
ICO stage 1 9 500 000 25% 1 DTC = 0.0001875 ETH
ICO stage 2 19 000 000 20% 1 DTC = 0.0002 ETH
ICO stage 3 28 500 000 15% 1 DTC = 0.0002125 ETH
ICO stage 4 38 000 000 10% 1 DTC = 0.000225 ETH
ICO stage 5 47 500 000 5% 1 DTC = 0.0002375 ETH
ICO stage 6 142 500 000 0% 1 DTC = 0.00025 ETH
FUNDS ALLOCATION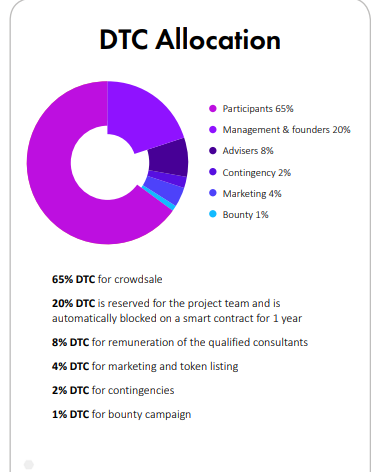 Crowdsale: 65% DTC
Team: 20% DTC
Reserve : 10% DTC
Token: 4% DTC
Bounty: 1% DTC
ROADMAP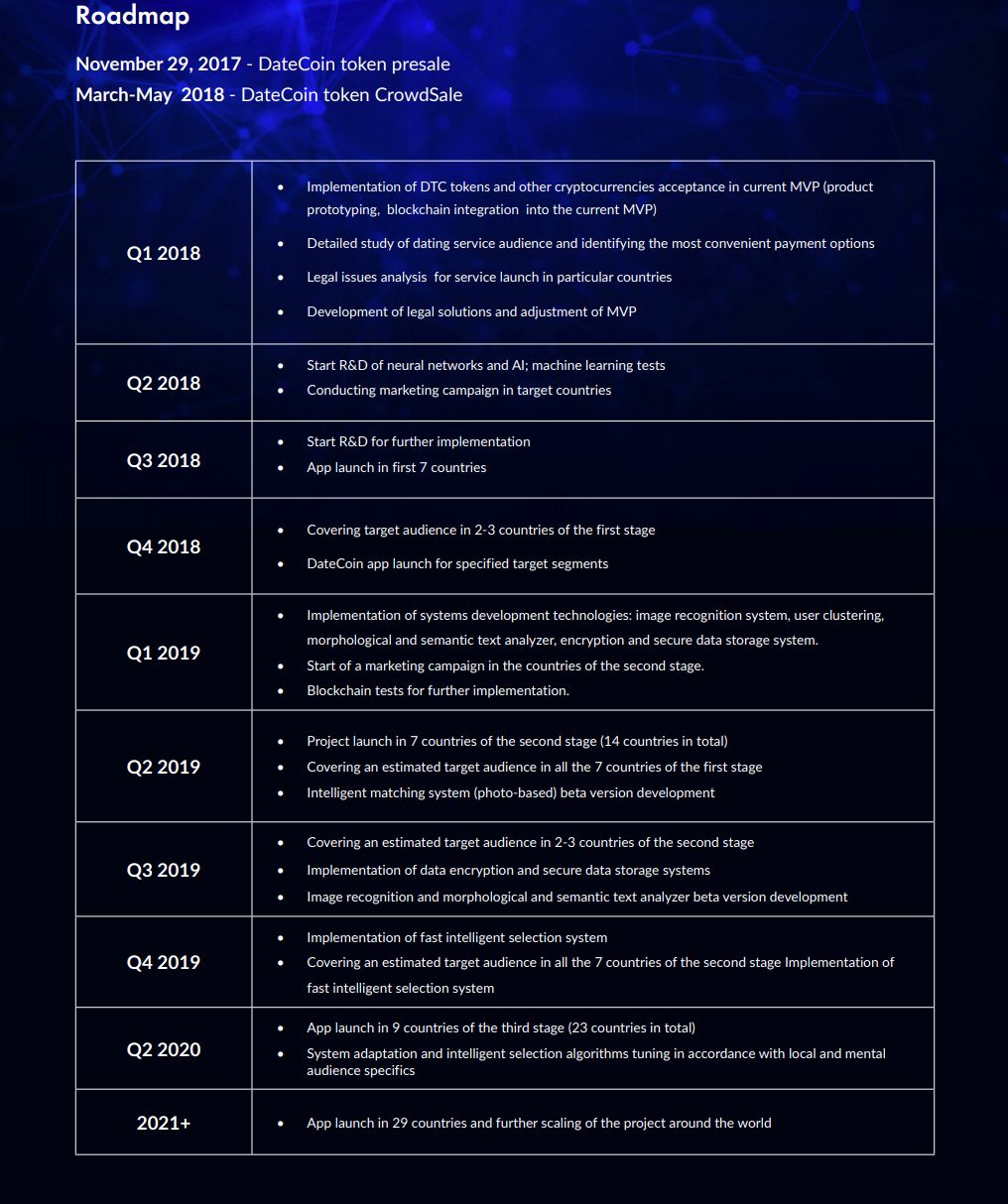 November 29, 2017 – DateCoin token presale
March-May, 2018 – DateCoin token CrowdSale
Q1 2018
• Implimentation of DTC tokens and other cryptocurrencies acceptance in current MVP (product prototyping, blockchain integration into the current MVP)
• Detailed study of dating service audience and identifying the most convenient payment options
• Legal issues analysis for service launch in particular countries
• Development of legal solutions and adjustments of MVP
Q2 2018
• Start R&D of neutral networks and AI; machine learning tests
• Conducting marketing campaign in target countries
Q3 2018
• Start R&D for further implementation
• App launch in first 7 countries
Q4 2018
• Covering target audience in 2-3 countries of the first stage
• DateCoin app launch for specified target segments
Q1 2019
• Implementation of systems development technologies: image recognition system, user clustering, morphological and semantic text analyzer, encryption and secure data storage system
• Start of a marketing campaign in the countries of the second stage
• Blockchain test for further implementation
Q2 2019
• Project launch in 7 countries of the second stage (14 countries in total)
• Covering an estimated target audience in all the 7 countries of the first stage
• Intelligent matching system (photo-based) beta version development
Q3 2019
• Covering an estimated target audience in 2-3 countries of the second stage
• Implementation of data encryption and secure data storage systems
• Image recognition, morphological and semantic text analyzer beta version development
Q4 2019
• Implementation of fast intelligent selection system
• Covering an estimated target audience in all the 7 countries of the second stage
• Implementation of fast intelligent selection system
Q2 2020
• App launch in 9 countries of the third stage (23 countries in total)
• System adaptation and intelligent selection algorithms tuning in accordance with local and mental audience specifics
2021+
• App launch in 29 countries and further scaling of the project around the world
OUR TEAM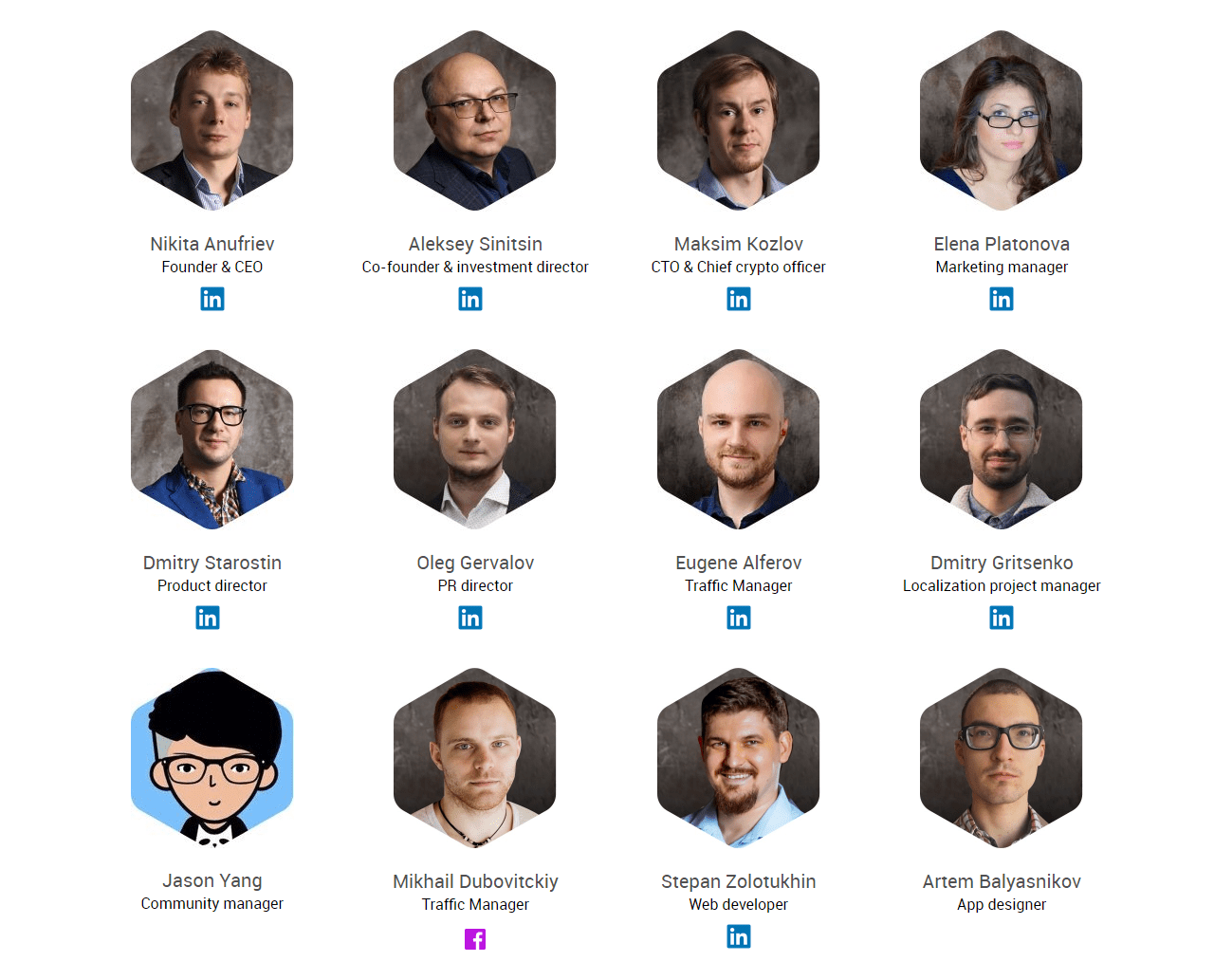 Elena Platonova – CMO
Dmitry Starostin – Product director
Eugene Alferov – Traffic Manager
Oleg Gervalov – PR director
Dmitry Gritsenko – Localization project manager
Jason Yang – Community Manager
Mikhail Dubovitsky – Traffic Manager
Stephan Zolotukhin – Web developer
Artem Balyasnikov – APP designer
ADVISORS
Ken Tachibana, Japan
Greg Thain, UK
Stan Milc, Barcelona
Jason Hung, China
Seul Lee South, Korea
Emi Wada, Japan
Yuto Abe, Japan
Greg Limon, Toronto
Gene Massey, USA
Aleksandr Moiseyev, Russia
Jay Lee, Korea
Dina Vukmanovic, Los Angeles
Kate Korolkevich, Russia
Kent Kim, Korea
Alexander Shulgin
Kirill Yurin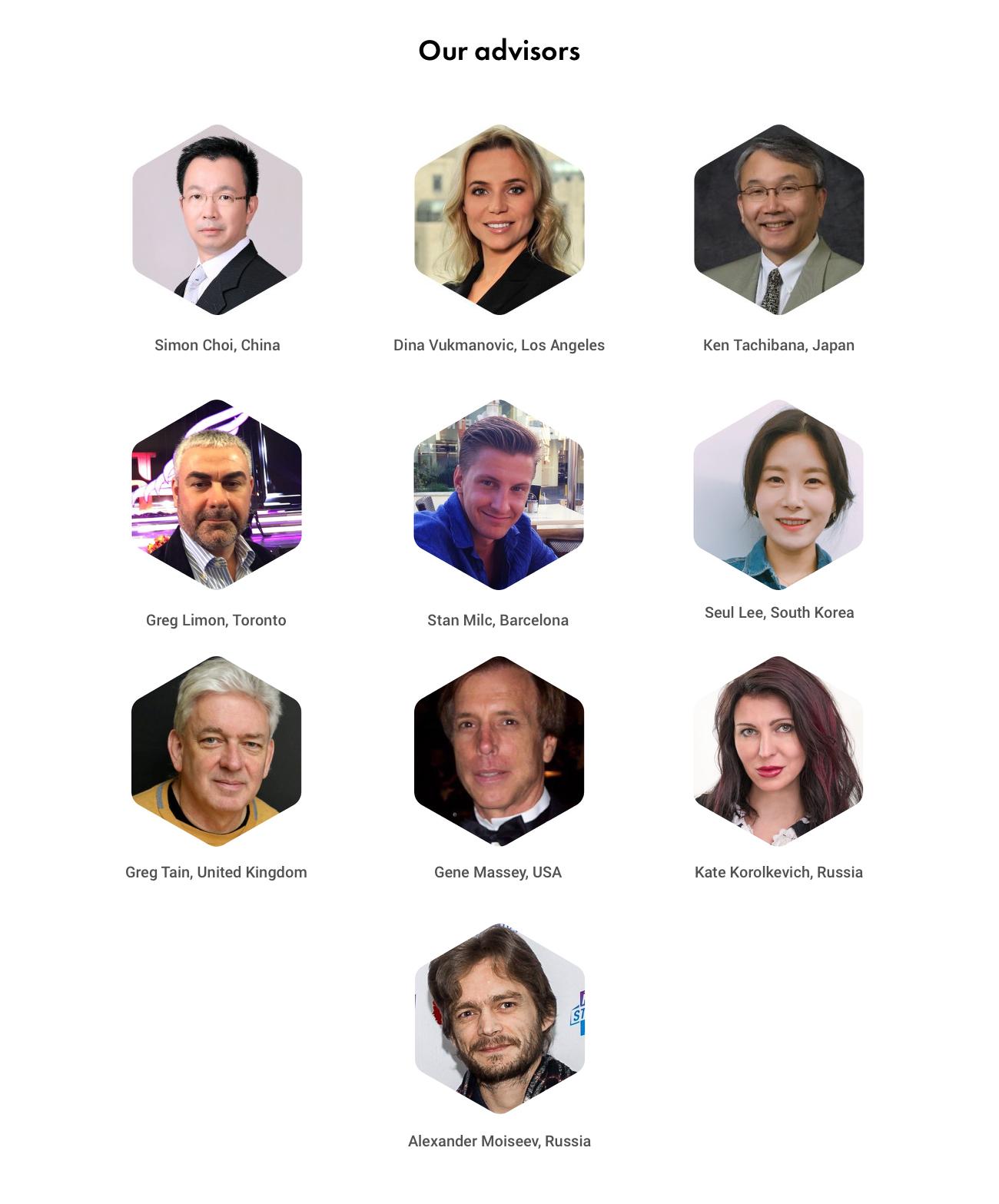 CONCLUSION
With our new advanced technology, security and wonders of artificial intelligence, online dating just got better. Our utility token is highly liquid, with implementations of price rise mechanics. So we enjoin you to come in for the best dating experience you could ever have, with reduced costs and a great degree of security; and better still make more money while you're at it. For further information, please follow the links provided below:
Twitter: https://twitter.com/Date_coin
Facebook: https://www.facebook.com/DateCoinio-1519885531466508
Medium: https://medium.com/datecoin
Reddit: https://www.reddit.com/user/date_coin
Telegram: https://t.me/datecoin
Linkedin: https://www.linkedin.com/company/27058311/
Website: https://datecoin.io/
Whitepaper: https://datecoin.io/static/documents/wp_en.pdf
Bitcointalk: https://bitcointalk.org/index.php?topic=2351857.0
YouTube: https://www.youtube.com/channel/UCe0Jbqs5pngVUHh93I710Qw?view_as=subscriber
AUTHOURED BY: teejayrichard2
BITCOINTALK URL: https://bitcointalk.org/index.php?action=profile;u=1265803
WALLET: 0x937fe2c8bd616344a9Be33fDEC04D6F15f53c20F