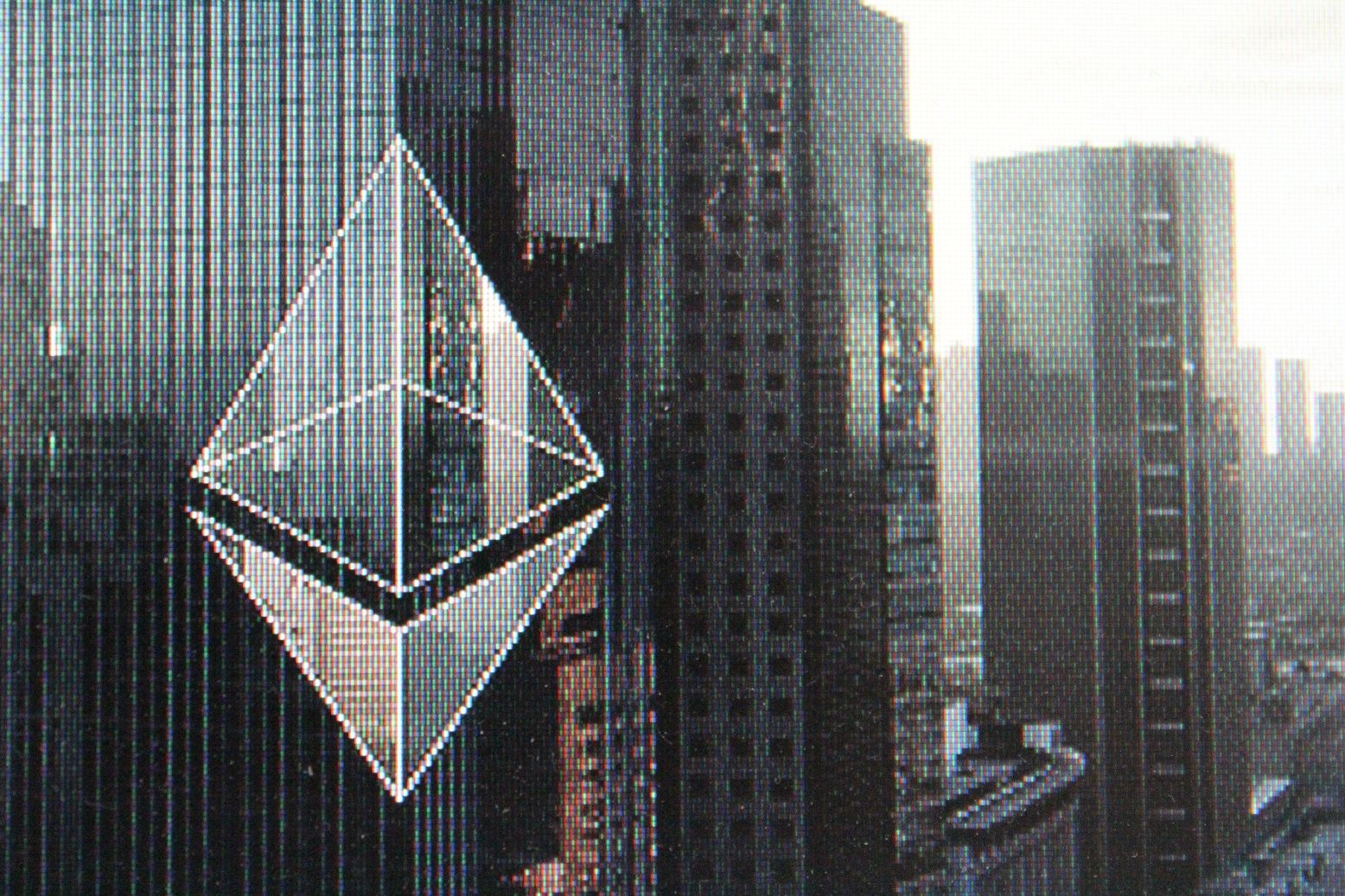 The price of ETH jumped 30% today after several high-profile corporations, including the Indian State of Andhra Pradesh, joined the Ethereum Enterprise Alliance (EEA). The rally was driven mainly by South Korean and Chinese investors, who pumped more than $1 billion into ETH following the news, according volume data by CoinMarketCap.
The panic-buying cause several major resistance zones to break. In the aftermath of the announcement, ETH briefly traded as high as 0.1115, completely obliterating the resistance zones at 0.094 and 0.105, although the market is currently having trouble staying above 0.105: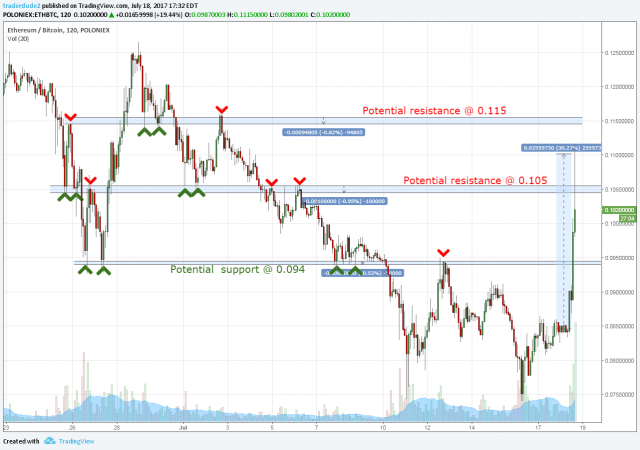 However, the third area of interest, located around the 0.115 price level, hasn't been broken yet. Given the prior history of the pivot at 0.094, I would not be surprised to see this zone turn into support in the near future!


Original article by @Techwizardry, follow me for the latest crypto technical analysis and market news!
DISCLAIMER : This content is for informational, educational and research purposes only. This post is not to be taken as investment/trading advice.
Image credit: 1