I was trying to login to Binance to buy some cheap BTC with my debit card after the price dump that happened 2 days ago. However, for some reason, I could not receive my 2FA SMS codes in order to login in the first place, no matter how many times I have tried at any point of the day.
I was able to receive 2FA SMS codes for anything non-crypto exchange related. Google, Twitter, Discord and even Telegram phone verification worked for me, but when I tried literally any crypto exchange that has phone verification in place, I could not receive the 2FA code (Binance, Daybit etc).
This makes me think that my carrier have blocked all incoming SMS from cryptocurrency exchanges. I could reset my 2FA on Binance however they require KYC which I try not to give out whenever possible (Binance does not require KYC for debit card purchases below $2,500 USD).
Has anyone experienced similar issue like the above? Please let me know in the comments section below.
---
Meanwhile, this does not stop me from participating in the upcoming SPUD 6 as I managed to buy some STEEM with my XMR mining proceeds on Bittrex as they only use Authy (Google authenticator) codes for 2FA.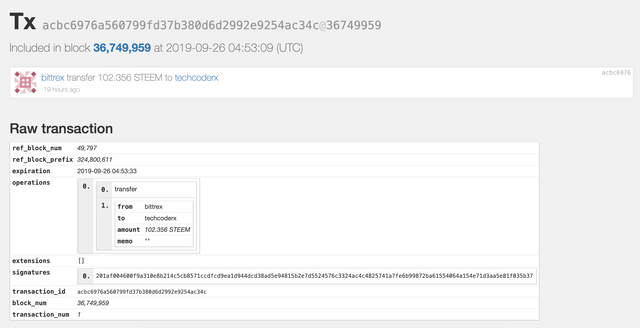 ---
EDIT: A few hours after this post went live, I was able to receive those SMS again therefore managed to pick up some BTC successfully. Not sure if this post triggered their attention