INVECH - Crypto Exchange Licensed & Blockchain Smart City
The development of the world of cryptocurrency in the world is currently very rapid in almost all countries including East Timor. Do not close the possibility of the cryptocurrency blockchain will become the future technology that will be used by many well-known companies.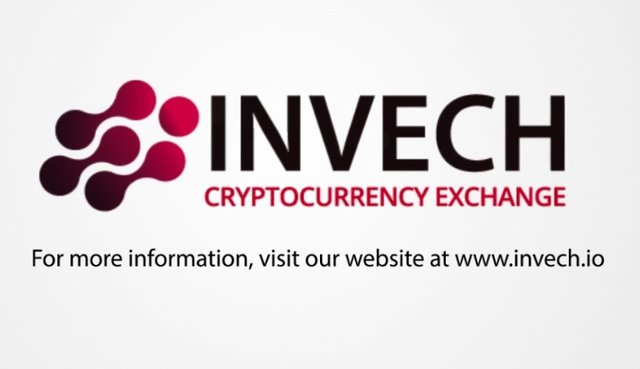 On this occasion, I will explain the latest project from East Timor, INVECH Cryptocurrency Exchange, which is a licensed company in East Timor which is included in the Invech Group plan that is used to manage and manage business related to blockchain and cryptocurrency technology. The partnership that is managed and united by Invech group consists of a broad group of experts in Asia including, Hong Kong, Malaysia, Indonesia, China and East Timor itself. Incech group aims to develop blockchain and cryptocurrency in the east and bring some foreign investment from the outside so that it is attracted to the East Timor to revitalize the post-war economy.
About INVECH Cryptocurrency Exchange
INVECH Cryptocurrency Exchange is a cryptocurrency currency exchange platform that works on blockchain technology and was pioneered by INVECH Group as its developer. Invech Group has obtained an official license from Timur leste to manage all kinds of operations relating to cryptocurrency and exchange. INVECH Cryptocurrency Exchange runs on a decentralized ethereum network.
The INVECH Cryptocurrency Exchange mission
INVECH Cryptocurrency Exchange has a mission to introduce alternative currencies through the creation of Invech tokens that run on the ethereum blockchain network. Organize crowdfunding through a controlled process. Enhancing the capacity of local communities in the east and increasing capital. Fully will provide tokens in the tourism sector and the agricultural sector in the east. Give advice and consultation to the government about some things related to technology and blockchain. Providing decent education and training that will improve people's livelihoods and bring in foreign investors from outside and will reduce the unemployment rate.
Benefits of IV (INVECH) Tokens
There are several benefits provided by IV tokens in anatarnay, namely:
P2P (Peer to Peer) Payment
Payments that are applied to IV tokens use the Peer to Peer feature for business and individual categories. Transactions will be faster. Wallet will be released on the mobile application.
Multi Platform
The multi platform feature allows Invech Tokens to be used on all Invech Group business platforms that will make it easier to use.
Crypto Fiat
IV Token will release latform conversion IV Token to Fiat in 2019
Early Bird Discount
You can buy tokens on the IEO program at a discounted price and will get some additional tokens for appreciation after completing the IEO.
Exchange Discount
You will get a discount of 60% when conduct trade transactions using IV tokens.
To be widely accepted
Is the main mode of transaction for all invech developments.
Already recognized
IV Token is a token that has been recognized as a crypto currency by the East Timorese government.
Low Investment Risk
The investment risk is low because Invech is a body that already has a license that has been trusted by the East Timorese government which will regulate and conduct business related to cryptocurrency.

About INVECH Tokens
Type: ERC20
Platform: Ethereum
Minimum investment: $ 10 USD
Softcap: $ 24,000,000 USD
Hardcap: $ 60,000,000 USD
Sales Tokens: 175,000,000 Tokens IV
ICO Price: $ 0.4 USD
ICO Distribution: 35%
BONUS Initial Exchange Offering (IEO), Discounts are included in the price
IEO Phase 1: $ 0.32 USD = 20%
IEO Phase 2: $ 0.36 USD = 10%
Use of IV outside the stock exchange will begin in 1 year since the online Invech Cryptocurrency Exchange.
Roadmap
2017
May: Formation of Ideas and Core Team October: CIDA Holdings Limited (HK) Investing
November: Blockchain Indonesia BBM Investment
2018
February: Meeting 1 with the Government of Timor Leste
March: SMID (CN) as Advisor
June: Obtain a Cryptocurrency Exchange License from the Government of Timor Leste. Signing of the Memorandum of Understanding with the Timor BBM Blockchain - MWII (CN), Nasdaq Public Company to Invest US $ 20,000,000 in Pre-Sales.
July: Commencement of
October Roadshow: Sign MoU with MAPEM (Malaysian Economic Development Council) Publicity Campaign in Hong Kong
2019
April: Starting
May: Hotel and Casino Development: Consultation on Invech Invech Initial Exchange Offers (IEO) Full Official Launch with Operational Exchange Platform Fully
June: Invech Loan Management System for Timor Leste Payment Gateway Invech
August: Crypto ATM Cockpitsonic Collaboration
September: Government Blockchain Service
December: Launch Invech Public Chain
2021: List of Belt & Road Initiatives
2022: Fully Tokenize Timor Leste
Website : https://www.invech.io/ and http://tokensale.invech.io/
Facebook : https://facebook.com/InvechExchange
Twitter : https://twitter.com/invechexchange
Telegram : https://t.me/InvechOfficial
Youtube: https://youtube.com/c/InvechExchange
Whitepaper : https://tokensale.invech.io/documents/ieo-whitepaper.pdf
Ann Thread : https://bitcointalk.org/index.php?topic=5052844.0
Bounty Thread: https://bitcointalk.org/index.php?topic=5150725.0
Bitcointalk username: taufik123
Bitcointalk profile link: https://bitcointalk.org/index.php?action=profile;u=831523
Telegram username: @taufikrubikerz
ETH address: 0x470234E7E3e386f519BaCEBfe6ebfd239d0d6133