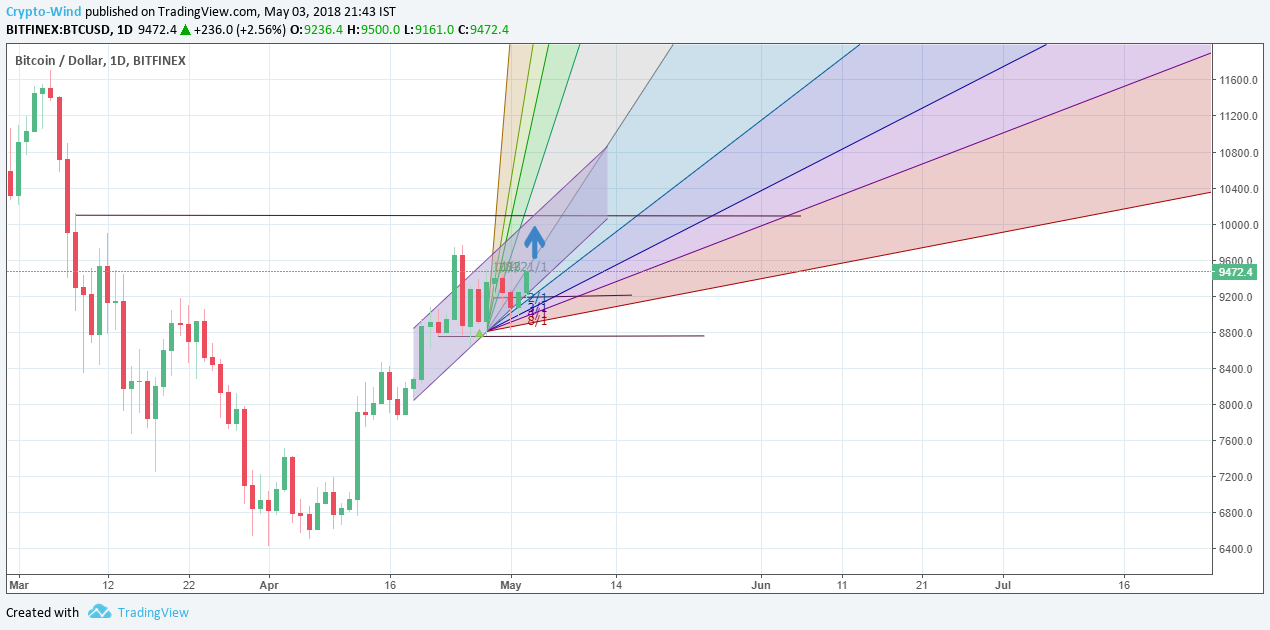 Currency Pair: BTC/USD
Time Frame: 1day
Price Forecast: Max 10.1k~10.2k.
Special Moment: It will probably hit 10k at the 4th instant, 9 a.m (UTC Time)!!
Predict Direction: Long .
So, it's a good news that BTC is going to hit 10.2k.Already who have bought it in 8.8k, surely it's a very good news for them indeed! There will be some Upward/Downward change in the price.Be patient at that time and hold it because more surprise is coming for you!! You can check my previous idea also.Update will be available in the comment section if necessary.
Disclaimer: Everything written here is for discussion purpose only and should not be taken as advice to invest your capital.Always Speak with a professional financial planner or advisor before making any investment decision.Never make a trade based on what you see here.Your capital is at risk in cryptocurrency trading.


Find me as Crypto-Wind Here!
We can check also Bitcoin Is Going To Hit 10.5k$ or More Within Two Weeks.