Cryptourrency To Fight Inflation
This is the mindset of half the crypto holders according to a recent poll.
A Paxful survey finds that disenchantment with the traditional financial system will drive people to Bitcoin.
Recent events in the financial markets has many fearful about the future. While the stock market recovered, many are worried about the economy in general. At the same time, the belief is the Fed's actions will cause massive inflation.
The effects of a global pandemic have further exacerbated these flaws and may have made more room for the burgeoning crypto industry. More than 60% of respondents believe that cryptocurrencies will have fully infiltrated finance within the next decade.
Respondents indicated that everyday payments (69%) and combating inflation and corruption (50%) are Bitcoin's top use cases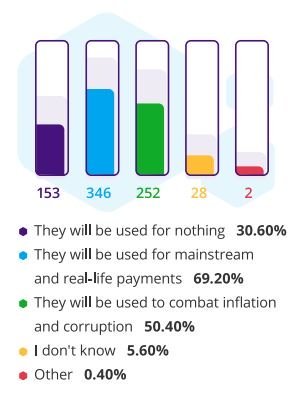 It is long through that a prolonged economic crisis could really help cryptocurrency. Bitcoin was born out of the last financial crisis although adoption is slow.
This crisis could alter that. Many are starting to take a look at cryptocurrency as an alternative to the traditional financial sector.
It appears that many are getting disgusted at the manipulation and control that is being exerted at the expense of everyday people.
Views of cryptocurrencies use case vary by region around the world. Digital payments are more favored in developing countries.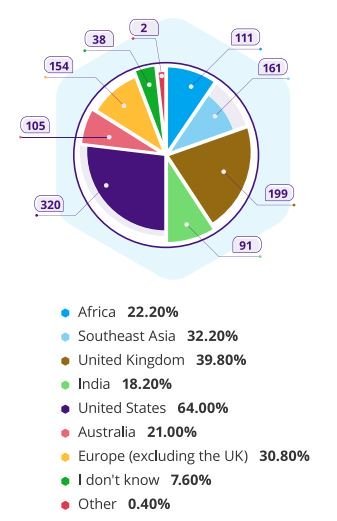 Here is a full write up detailing the results.
https://cryptobriefing.com/nearly-50-american-crypto-users-hold-bitcoin-fight-inflation/
Images from article linked