The great Crypto Depression.
The great Crypto Depression.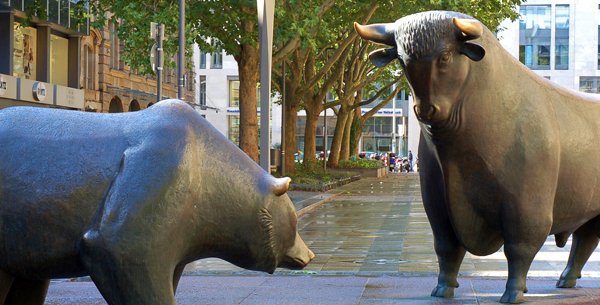 With the cryptocurrency markets experiencing further downward pressure, the picture is very clear that the bear market is still in full swing and could last for while.
How much longer can this downward drop in price last?
Have we finally reached the bottom, or should we brace ourselves for more emotional despair?
Whether you're an investor who believes in the long-term promise of a new and emerging technology, or whether you're a speculator trying to make a quick profit, emotions seem to have gotten the better of both and people are clearly falling over their feet as they flee the market that seemed so full of promise not too long ago.
Markets, in general, are driven by emotions, whether you're a seasoned investor, or a newbie, those same emotions that makes us human, somehow seems to permeate through and affect our logical decision making. Seasoned investors just have a bigger tolerance level, but through a prolonged downward trend, even they start questioning the justification of their holdings.
One of the main differences between the crypto market and the financial markets, other than the crypto market being unregulated of course and having the ability to evaluate a company's worth, is the institutional investors and the liquidity they bring with them. The lack of liquidity in the crypto market can lead to extreme price swings over a relatively short period of time. If you invested in Bitcoin over the last year and a half, you probably experienced these wild price swings as well as the emotions they bring with them.
During prolonged downtrends, ask yourself why you invested in the first place, evaluate your answer and ask yourself whether those reasons still hold true today. Many people jumped onto the cryptocurrency bandwagon hoping to ride it to the promise of riches, without any understanding of the technology or the potential it has to offer.
The truth is that that blockchain technology has evolved so much over the last couple of years that it is very hard to keep track of everything happening in the space. Since the EOS MainNet launch in June 2018, just keeping track of all the development being done on this platform alone is a daunting task, but the important thing to take note here is that even with the current market conditions, more development (at neck break speed) is being done than ever before, and the promise which once seemed like a distant dream is quickly becoming realized. The million dollar question:
Why do the market continue to fall, despite the good news?
As explained earlier, we're emotional beings and at some point, emotions overrule logical thinking. Don't believe me, well what if I told you that this has happened three times before with Bitcoin alone.
2011 Crash:
In June 2011, Bitcoin peaked at roughly $32 before falling to a low of just $2 in November 2011 which equates to a roughly 93% decrease in value from the then ATH.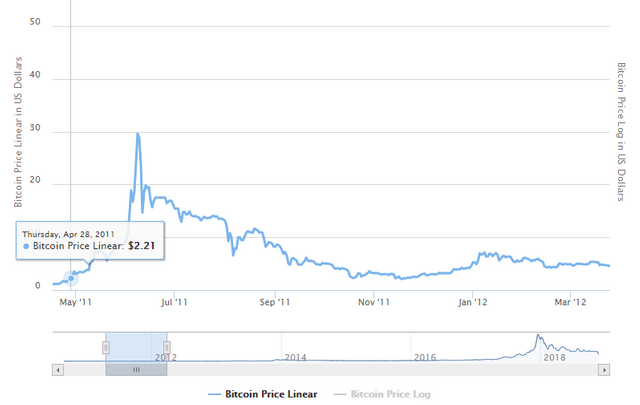 2013 Crash:
In April 2013, Bitcoin peaked at roughly $260 before falling to a low of $45 in the same month, which equates to a roughly 83% decrease in value.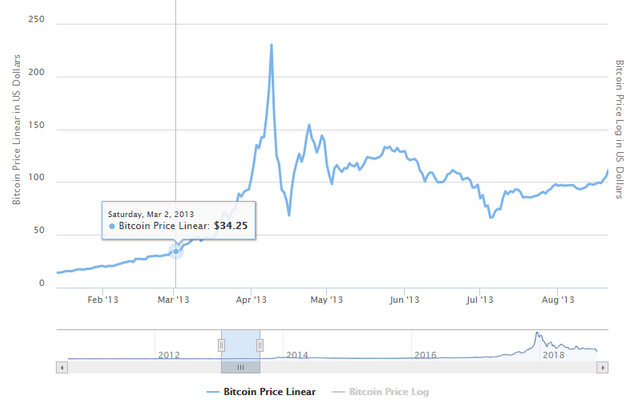 2014 Crash:
After reaching an ATH in December 2013, Bitcoin peaked at roughly $1200 before falling to a low of around $200 which equates to a roughly 85% decrease in value.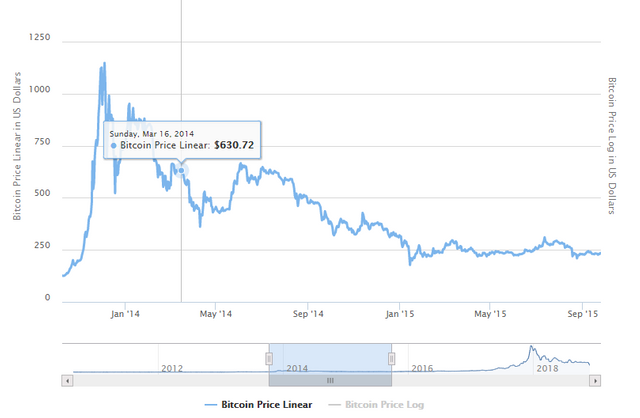 2018 Crash:
After peaking at around $17,000 on Bitfinix, and as much as $20,000 on other exchanges, Bitcoin has been in freefall ever since and currently trades for about $3,400. The real question is, where is the bottom. Looking at the BTC chart, there is a support line at $3,000 and $2,700, but whether it'll go that low or not, is anybody's guess.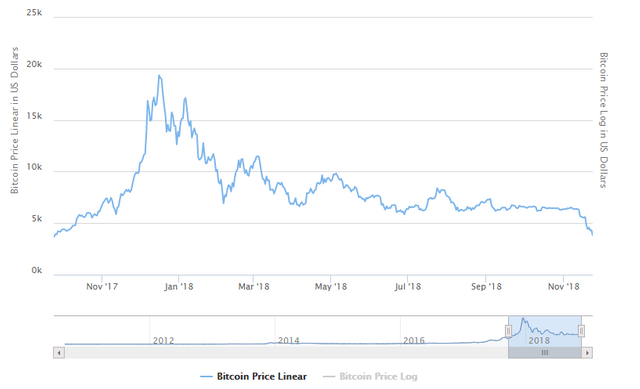 Bitcoin has crashed hard 3 times in the past, is currently undergoing it's 4th crash and will probably experience many market crashes in the future.
Past performance is not a guarantee for future performance, but it is the best indicator.
---
What to do next?
This is the answer everyone is looking for right now and one I wish I could answer, but the unfortunate truth is that nobody can answer this question for you, nor should you be taking advice from anyone making claims to the contrary.
Please note that I am not a financial adviser and would not make any recommendations as to what you should or should not be doing with your investments.
Personally, I try to evaluate the technology to the best of my ability and ask the following questions during my evaluation:
What potential does this technology truly have (block out the Hype and come to your own conclusion)?
Which sectors can benefit from this technology?
Is it better than or cheaper than existing technologies currently available?
The answers that I derived from those questions is what lead me to invest in blockchain technology just a little over 2 years ago, and with the 3rd generation blockchains like EOS (to name just one) now up and running and seeing the development taking place on this platform, the potential seems limitless.
Having worked for a fortune 500 company as an electrical engineer I can tell you that the number one priority within this company was and probably still is digital security. We live in a digital world and I cannot see a future where we move away from that. Privacy, security, and data protection are just 3 things that blockchain technology has to offer and with that as a foundation, maybe we can do it the right way, the second time around.
Stephan.
TelosCentral.
Disclosure: This is not financial advice. We are a block producer candidate for the upcoming Telos chain which is built on EOSio. We have investments in Bitcoin, Ethereum and EOS.