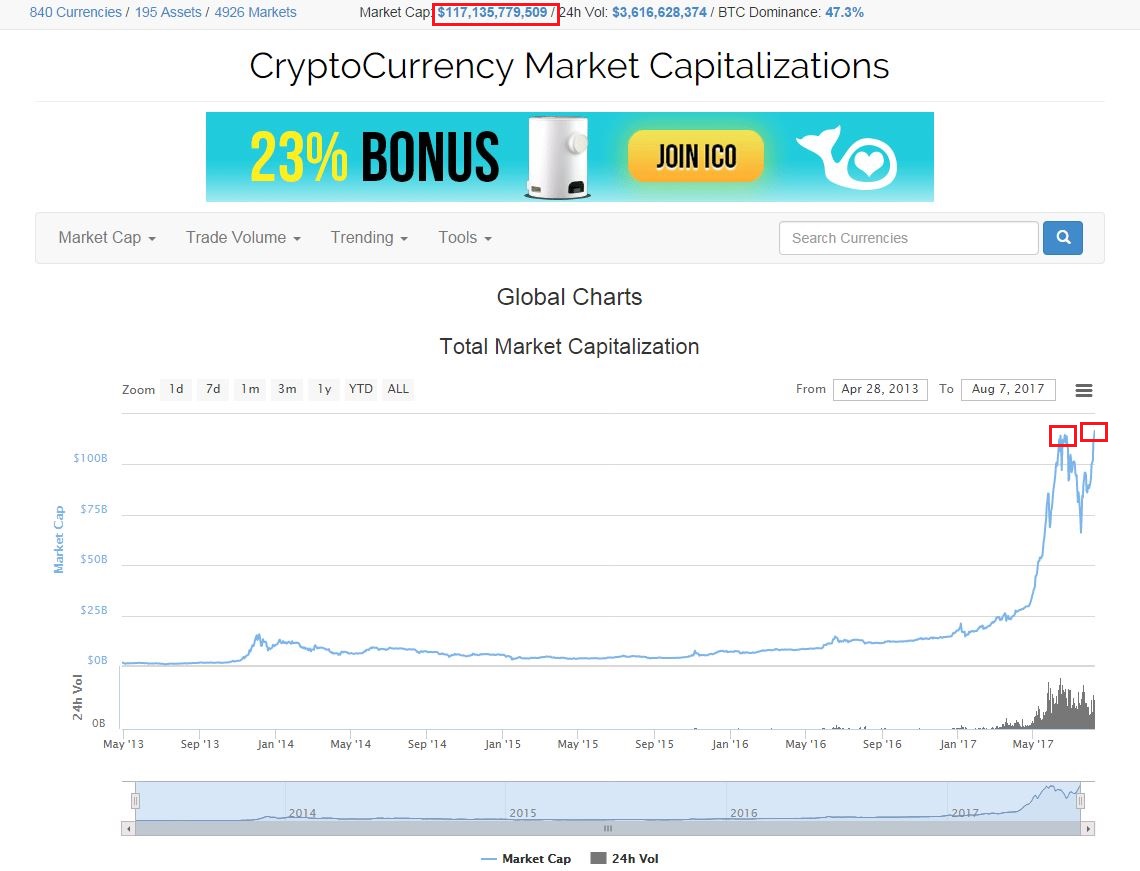 So much for the bear market...
In a matter of days the cryptocurrency market has emerged from it's downtread to hit an all-time high. The total marketcap has hit over $117 billion and rising. No doubt boasted by the emergence of Bitcoin Cash and the upcoming Segwit activiation.
The bear market is apparently no more.
However I would be slow to call a bull-market. The market is very volatile. We could easily be looking at a double top. Yet if the marketcap increases significantly above the current level, who knows how high it could go?
Either way, hold onto your hats... it's likely to be a bumpy ride!!