BTC Update
$BTC has skyrocketed! At its height, BTC increased by 35% in the past 48 hours. This moonshot from the crypto market leader has busted the entire market out of the structure that has been in place since late November
Given the boorish sentiment in the past year, it is days like today that validate the grind!
It is now looking like the past analysis we conducted in our previous Bitcoin Analysis is coming to fruition.
At this point, it does look like the profitability of ALTs will remain for the next few weeks. When $BTC moons like this, typically money will eventually flow into ALTs as well.
The critical thing to remember is not to FOMO into green candles! Stay patient and look for opportunities on ALTs that were not able to keep up with $BTC on the most recent move.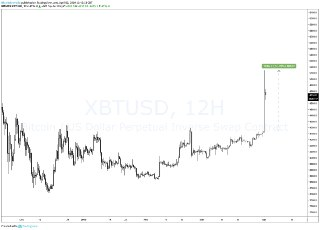 If this post is older than 7 days, please support by upvoting my latest post

latest post

latest post