Bitrefill – Exchange your Crypto for Amazon or iTunes Vouchers - 5% off in November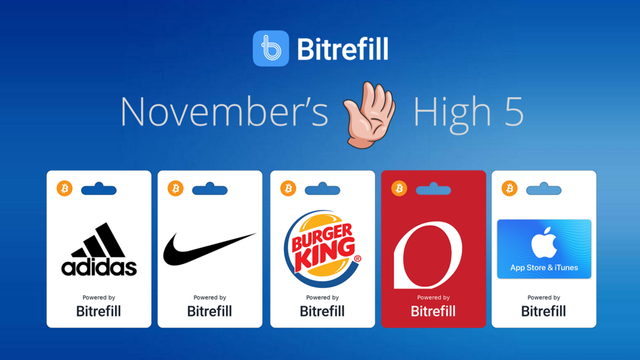 One of the most annoying things about crypto is that it is hard to change it back into fiat without jumping through hoops. That problem would be solved if you could just buy things with it and use it as a currency but........ not quite there yet.
How about buying mobile phone time or exchanging it for shopping vouchers or paying utility bills? Well that's a start and that start is called Bitrefill. I found the site by accident and it seems to be pretty useful for low level conversion into fiat as the fees amount to about 2.5% in total.....and that isn't so bad. That doesn't mean it won't vary from country to country but for me in the UK that it what it currently is.
---
Currently it accepts
Bitcoin
BTC Lightening
Lightcoin
LTC Lightening
Ethereum
Dogecoin (Yay!)
Dash
Coinbase account - feeless
Local Bitcoin account - feeless
---
Not too shabby and they are suggesting that in the future that it could get better. You can get vouchers for prepaid phones, Amazon, iTunes, Steam, Uber, Spotify various stores and restaurants (usually fast food chains). It does vary from country to country with the USA being the best served so it would be a good idea to visit the site and check for yourself. I emailed Bitrefill and they got back to me (pretty quickly actually) saying that it wasn't possible anywhere yet but was on the cards.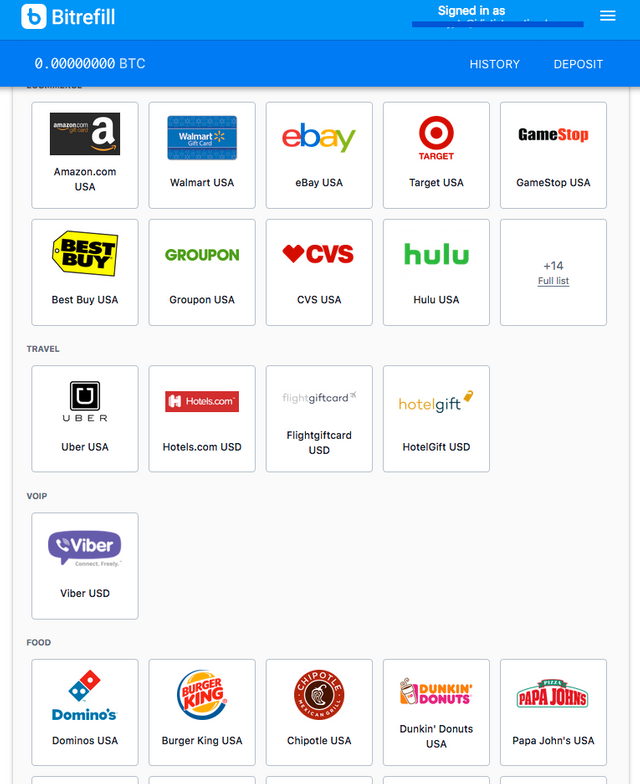 The pay page is pretty simple and seems to work flawlessly. There are limits on what you can take out in one go. £200 is about $/€250 but that is more than enough to buy gifts for people for holidays such as Chrismas. Yeah November 17th - only 5 and a bit weeks to go woohoo!

Now is a good time to check it out as they are having 5% off vouchers for Adidas, Nike, Burger King, Overstock.com, and iTunes. That means if you buy a $100 voucher you only pay $95 at the checkout. This more than makes up for any fees. In addition anyone who buys a voucher is entitled to enter a free draw for $100. Save your order number and enter it into their widget.
What makes this service for me is that there is no KYC so there is no risk of identity theft.