Hey Guys! I'm so excited about this new airdrop! Get yours now! So far there are less than 200 signups so far. But I figured I share this with you so you can be part of the first 1000 sign ups!!
Pablo Escobar met with Satoshi Nakamoto in the 80's. Right before his assassination he had plans of creating an anonymous, untraceable currency to be use by the masses. He left a hieroglyphic parchment (The Green Paper) hidden in one of his tunnels which was discover by one of Nakamoto's disciple in the early 90s. With that parchment, the disciple started a group in secrecy called Lord Chain, a group of young cryptographers, hackers, and bread winners.
LORD CHAIN IS AT WAR WITH ILLUMINATI
Each Quarter year, Lord Chains cryptographers will release a parchment in source code to one of its 7 Lords around the world. The Parchment will be split in 4 parts. Once combine, whoever solves the Green Paper will hold the Key to Eternity.
PABLO COIN PROJECTION
2018
1 PABLOs = 1 Blunt
2020 OR SOONER
42000 PABLOs = 1 Hacienda (Masternode)
1 Bandz = 1 Oz
16 Bandz = 1 Lb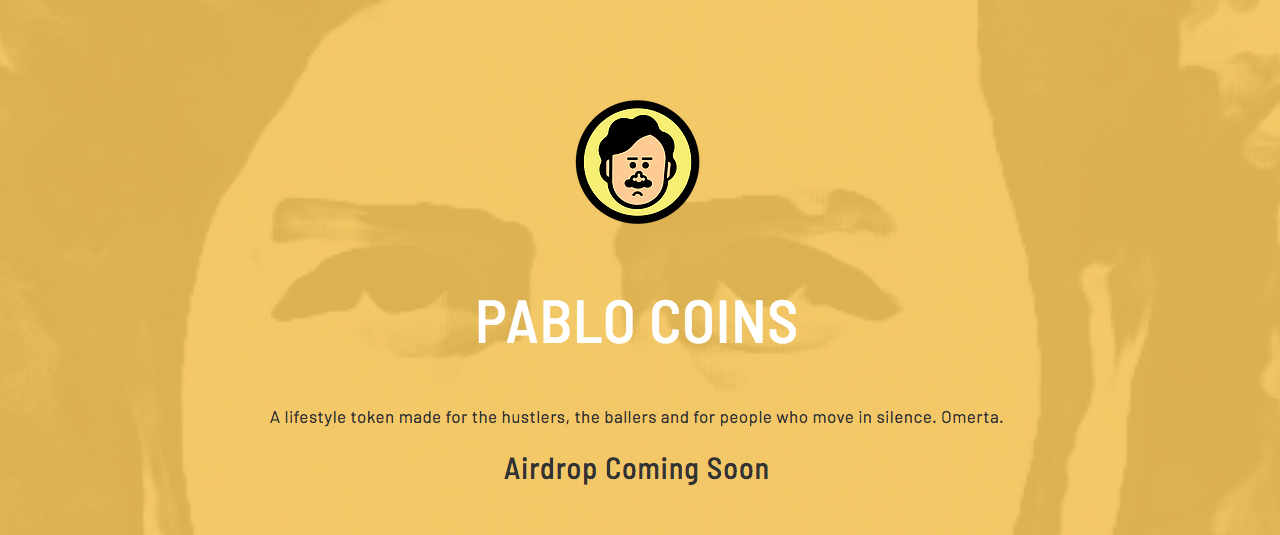 This is the link to SIGN UP FOR THE AIRDROP!!!!
https://pabloescobar1.typeform.com/to/tFe0XR
Also, if you haven't gotten a ETHER wallet yet - here's the link to get your ether wallet that way you can include your eth address to receive your BONUS:
https://www.myetherwallet.com/
LET'S MAKE 2018 A GREATER ONE!!!
love,
suematters