Strategy #1 For Earning Ether On STIXEX Platform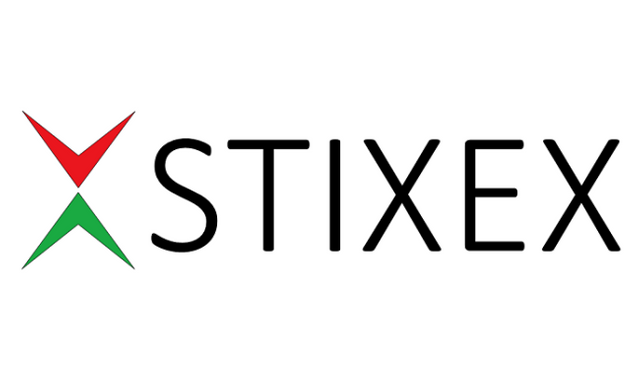 As I promised in my last post, today I will be introducing readers to a simple trading strategy that can be used to profit on
STIXEX
. For those unfamiliar with
STIXEX
, I would recommend reading my other posts, but in short, It allows traders to place bets on the color of the next candlestick and earn fixed 80%-90% payouts on winning trades.
Ethereum Dapp Introduces New And Unique Way To Earn Cryptocurrency (video tutorial)


STIXEX is giving away Ether for trying its platform. Your participation will contribute to the adoption of Dapps


Today's Strategy


Today's strategy could not be simpler yet it is very effective. All you have to do is wait for three candlesticks of the same color to form in a row and then place a bet that the fourth candle will be of opposite color. That's it! You can backtest the validity of this strategy by studying ETH/USD price chart yourself and I also added a recent image of a chart to show you how great this strategy actually works.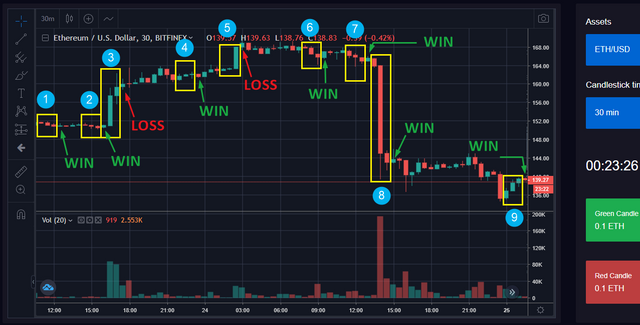 As you can see, in less than two days there were nine opportunities to profit and out of those nine opportunities 7 were profitable. So if you have placed 0.1ETH bet on each one of those opportunities, you would have made 0.43ETH profit !
7 wins X 0.09ETH = 0.63ETH (90% profit on winning trades)
2 losses X 0.1ETH = 0.2ETH
Profit = 0.43ETH


Not bad for simply monitoring ETH/USD price chart and placing a bet when opportunity presents itself.


Why Trade With STIXEX


STIXEX is similar to binary options, but the main difference is that trade results on STIXEX can't be manipulated since it uses a third party (Bitfinex) to provide price data. Anyone can visit the Bitfinex website to make sure that results are accurate. In addition, STIXEX does not require you to register or deposit any funds in order to start trading, you trade directly from your personal Metamask wallet.
Some people equate options trading with gambling, but it's an erroneous assumption. Most gambling games are based on fixed odds and no amount of skill can change those odds. What it means is that anyone who gambles in order to earn money will lose in the long run. So if you know that you will most certainly lose, why would you gamble? That's crazy!
Speculating on the price of an asset is different. If you possess the necessary skills or utilize certain strategies, you can actually make money in the long run, that's a fact. STIXEX is one of those platforms that you can use to speculate on the price of Ether and consistently earn profits.
Rewards Programs


In order to encourage people to trade on its platform STIXEX offers cashback rewards. What it means is that every 10 trades STIXEX will refund 5% of your total bet amount. With this refund, your payouts on winning trades will go up to 90% from regular 80%.
If you are more concerned about managing your losses, then you can choose to take advantage of the 40% loss-cap program. When you choose this option, STIXEX will refund any losses above 40%. So if after 10 trades you lost more than 40% of your total bet amount, STIXEX will refund the difference. But your maximum payout will still remain at 80%.
Referral Program


STIXEX pays 0.1ETH to anyone who brings 3 new traders to its platform. So if you wish to earn some Ether, this is a great way to do it. For more info about all aforementioned programs, please join STIXEX Telegram group.