This is not the early days of crypto with only a handful of "currency" class tokens like Bitcoin and Litecoin. Crypto covers a much wider spectrum now beyond simple alternatives to FIAT, including utility-based tokens like STEEM, EOS, SCR, and the new WLS token on Whaleshares.io! So why must they always follow grandpa Bitcoin?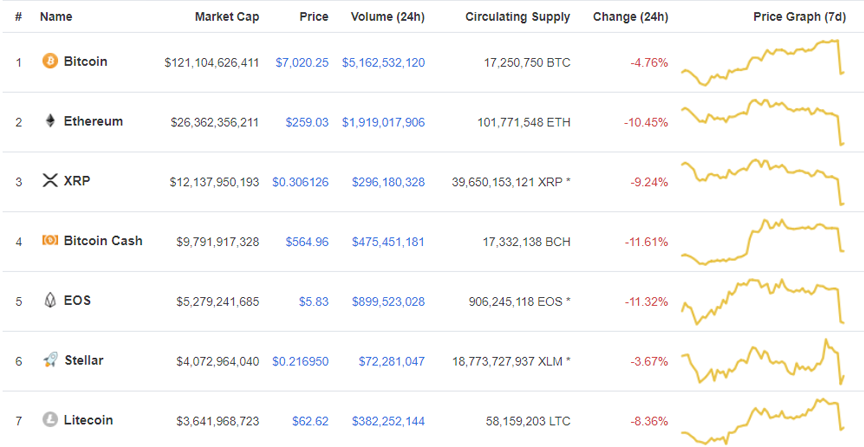 I made this MEME from a drawing of lemmings jumping off a cliff I found on google images, because this is EXACTLY what the trading mentality of cryptos appears to be.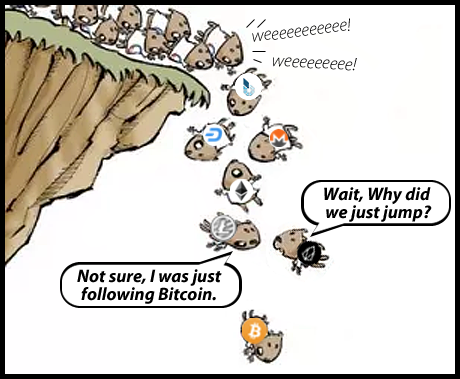 It goes along with the MEME I made months back to poke fun at the crazy unjustifiable swings in volatility.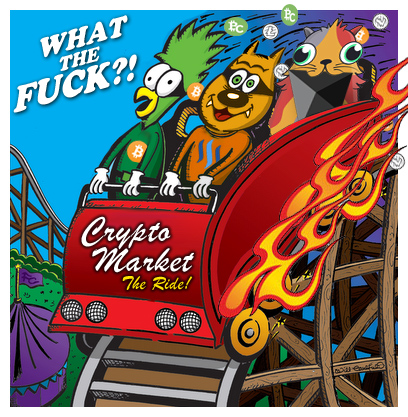 If you have created your own MEMEs about crypto, feel fee to share them in the comments. Or if you share your favorites you found, just note you didn't come up with it yourself. ;-)
~ PowerPics