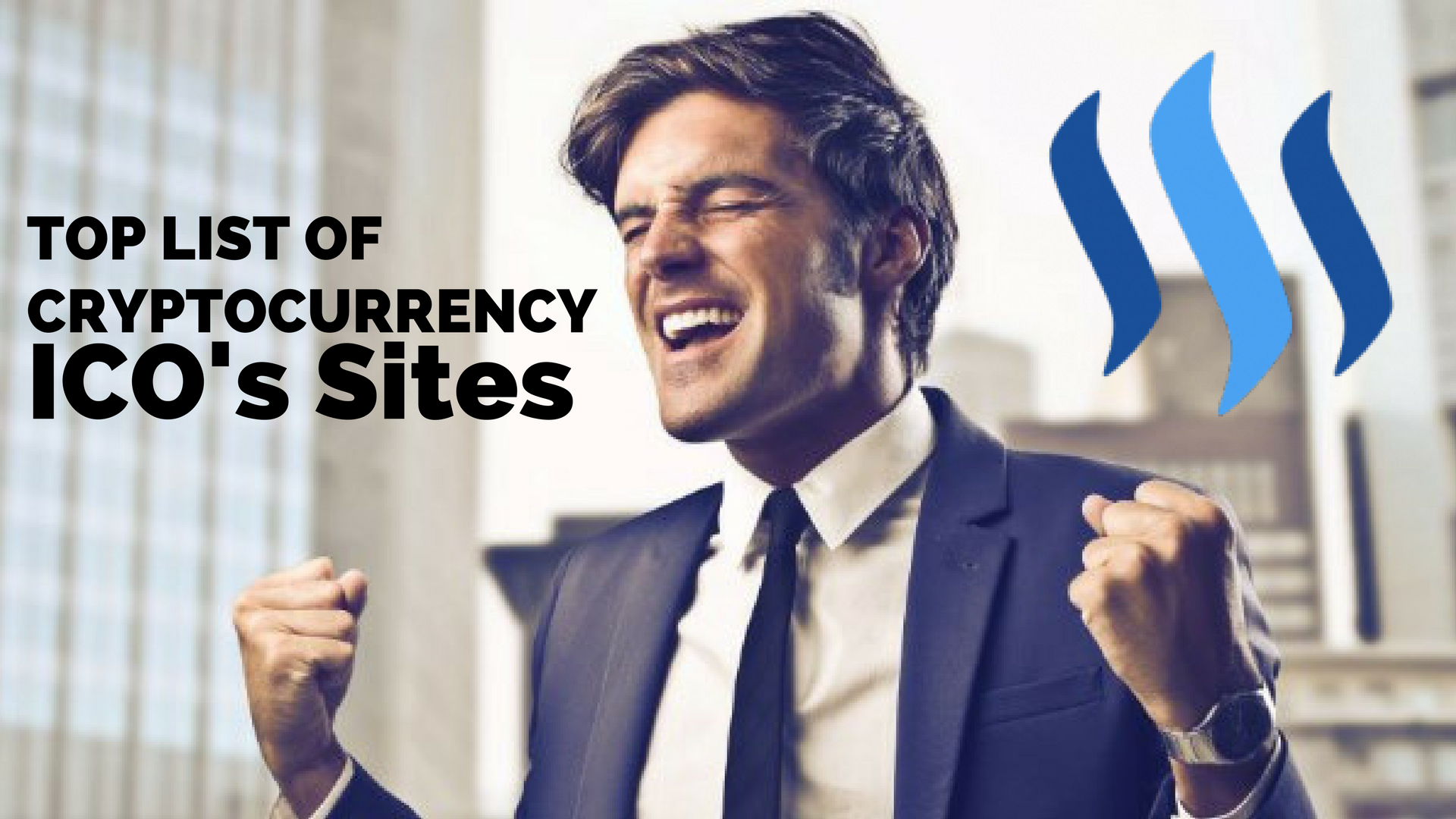 ICO stands for Initial Coin Offer and it's typically used when a new Cryptocurrency is launching. You can think of it as something equivalent to an IPO but unlike an initial public offering, acquisition of the tokens does not grant ownership in the company developing the new cryptocurrency. And unlike an IPO, there is little or no government regulation of an ICO
What is an ICO?
An initial coin offering (ICO) is a means of crowdfunding the release of a new Cryptocurrency token, similar to how Companies raise money from an IPO by issuing out shares. Generally, tokens for a new Cryptocurrency are sold during the ICO to raise money for technical development & funding of the project or to kickstart a digital economy through a fair distribution
The first ever recorded ICO was for Mastercoin in 2013, however many Projects like Bitcoin did not have ICO since it's an option for Developers to consider. This means that initial coin offerings is not required and is a relatively new alternative method of a speculative investment that utilizes Blockchain Technology. Notable projects like Ethereum used an ICO to raise money back in 2014, in order to distribute and kickstart it's Digital Economy. A known new web browser Brave, raised an ICO for it's BAT token and was able to generate about $35 million in under 30 seconds, a record set for raising funds in a short time period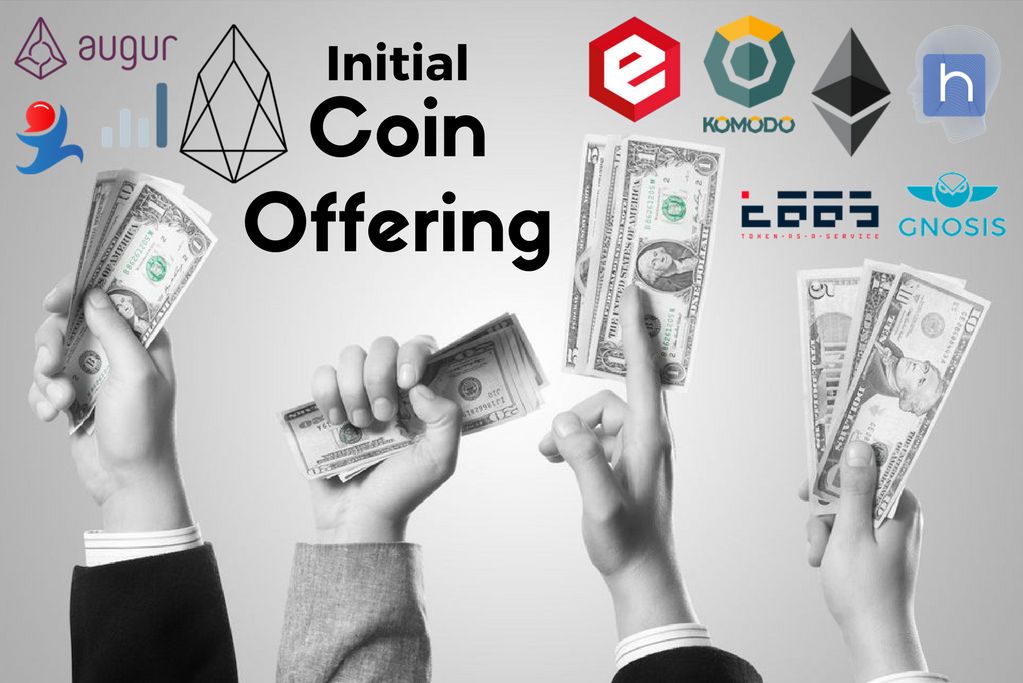 There have been several examples of individuals that become overnight millionaires by investing in ICOs, with some notable cases being NXT and Ethereum. Equally, there have been many cases that turned out to be scams, so it is important to be very careful when investing in ICOs
It seems like ICOs are now extremely popular among Investors looking to make a profit from Cryptocurrency Financial Markets. Timing is everything, a Investors needs to keep track of any future opportunity to partake in an ICO, the best way to do so is by keeping track of services that keep up with latest Buzz within the Crypto Space!
---
---
---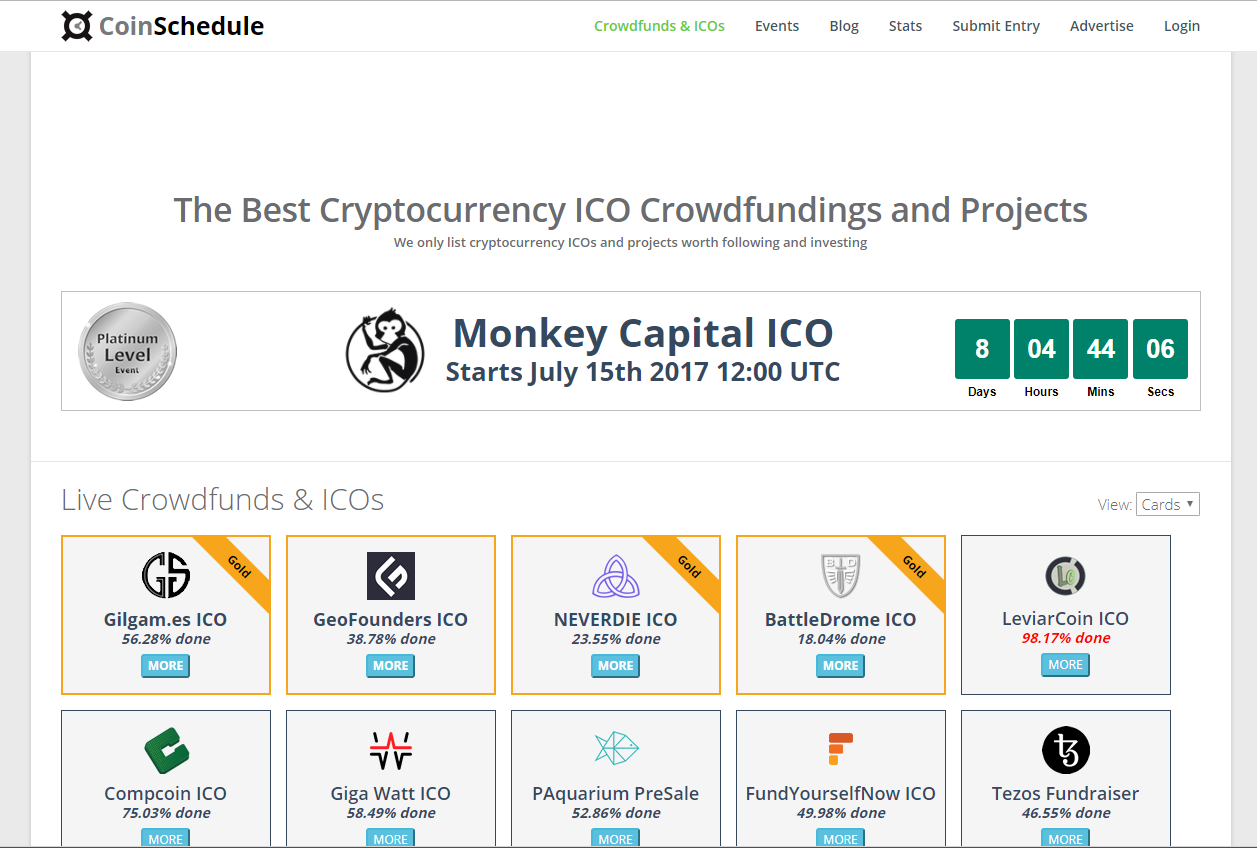 Whether you're already involved with Bitcoin or other cryptocurrencies or just want to get into it, CoinSchedule is a resource to keep bookmarked. Coinschedule lists all the important dates for Cryptocurrency projects, but also indicates upcoming matter such as ICOs, Crowdfunding, major milestones and conferences.
By showing relevant information from various sources, visitors will be able to find information regarding each Coin's official website, forums, slack chats, newsletter and more, delivering everything in an easy to digest format. Those using Coinschedule will able to keep up with latest Crowdfunding Opportunities (note that all ICOs are crowdfunding, but not all crowdfunding are ICOs), major project Milestones and Events such as big Conferences where like-minded individuals known in the Cryptocurrency space meet up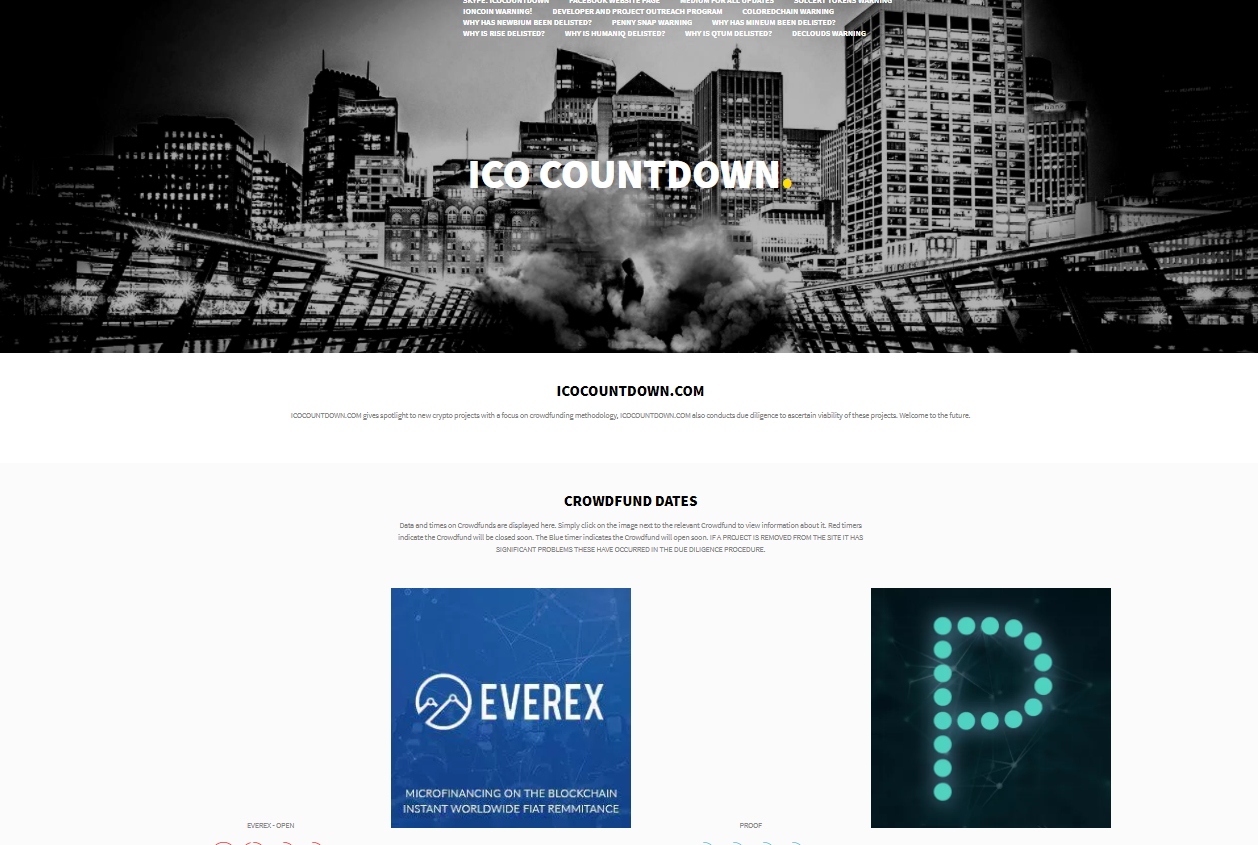 Icocoundown.com gives spotlight to new Crypto projects with a focus on crowdfunding methodology, while this website specificially monitors ICO's it also conducts comprehensive analysis with due diligence to ascertain viability of these projects
Basic information such as Data and times on Crowdfunds are displayed here and visitors can simply click on the image next to the relevant Crowdfund to view more relevant information available. Red timers indicate that a Crowdfund will be closed soon and the Blue timer indicates the Crowdfund will open soon. The individuals behind this Service, are dedicated Blockchain Enthusiasts who actively study and evaluate the potential of an initially Coin offering and if by any chance a significant problem arises or there is reason to feel that it associated to a Ponzi Scam, a decision will be passed to remove the ICO listing from Icocountdown.com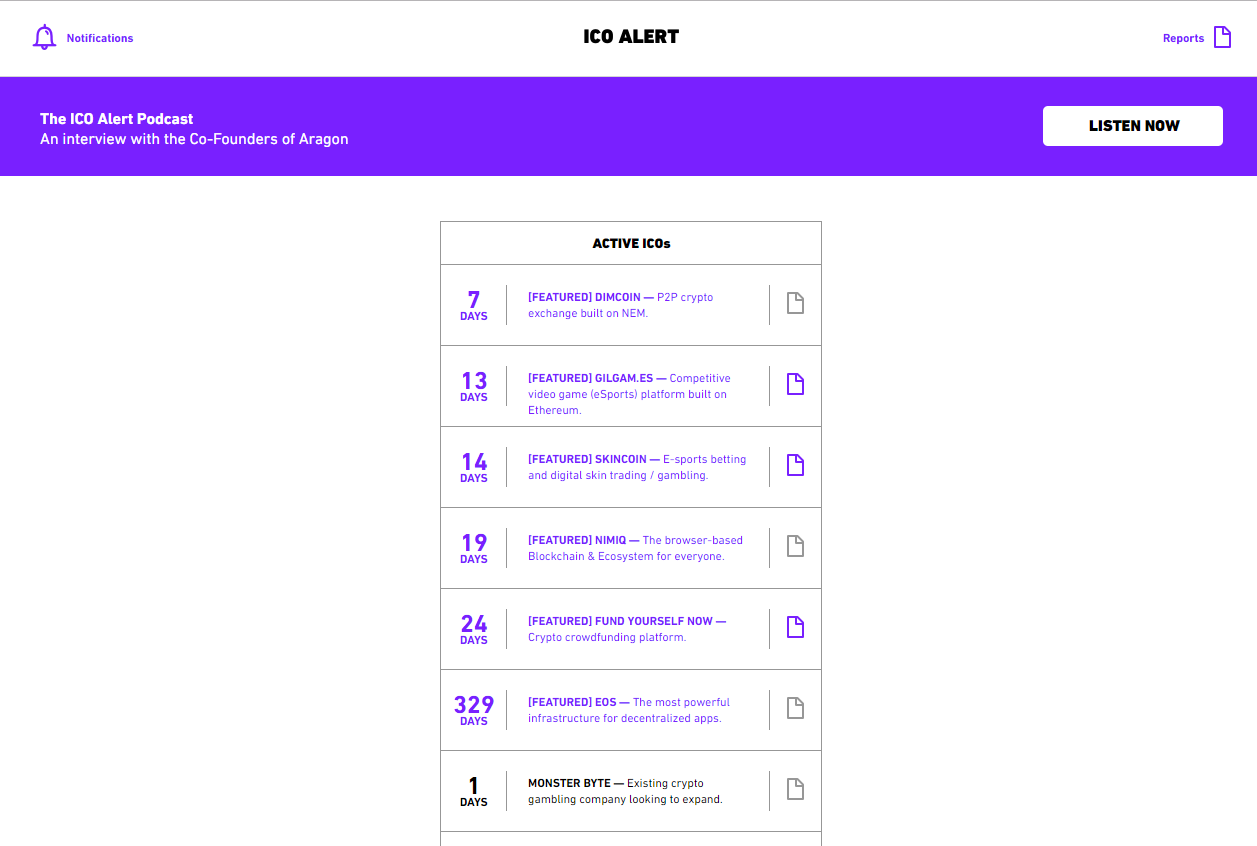 ICO Alert is a trusted source for analysis of active and upcoming Initial Coin Offerings. If you're interested in keeping up with latest ICO buzz without being bombardend with overload of Information, then this service is for you since a lot of attention is put into a minimal design. Visitors who prefer bite size information will appreciate the simplistic timeline, that makes it easy to keep track of upcoming ICO countdowns and provides direct access to comprehensive Reports
Icoalert.com have a team of individuals with a strong understanding of how to launch successful ICO's because of that they have made self-published Reports that consist of a detailed analysis of particular initial coin offering. Browse through some of the free Reports that literally sum up entire Cryptocurrency Projects, all this information will help Investors make more informed trading decision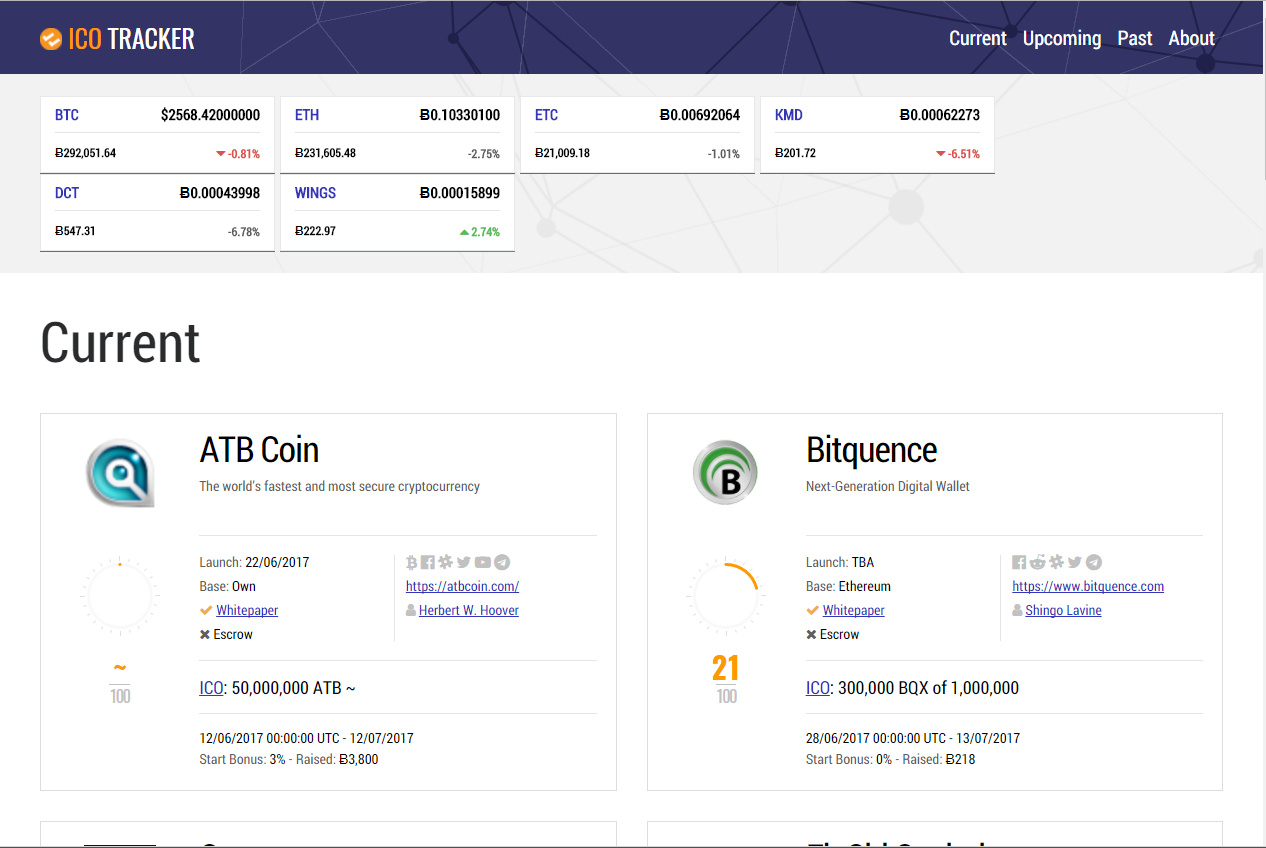 If you're looking for simple application for Crypto investors, Icotracker.net was started as a simple tool exclusively for personal purposes but after a few months of development this platform grew to be one more reputable services to provide ICO announcements. Each project has to have a Curator from their dedicated team who's duty is to make a detailed investigation of projects by following to their set rules. The Teams claims that some of the Curator must be a real investor, making an investment from their own funds, in order give more assurance that evaluted ICO projects listing are not Ponzi Scams
According to Icotracker.com, a Curator has a checklist to collect rating by 5 criterions such as the Whitepaper, Roadmap, Team, Escrow and ICO conditions, with each criterion having up to 10 points max. Another duty of Curators is track media for important events, to collect and reports this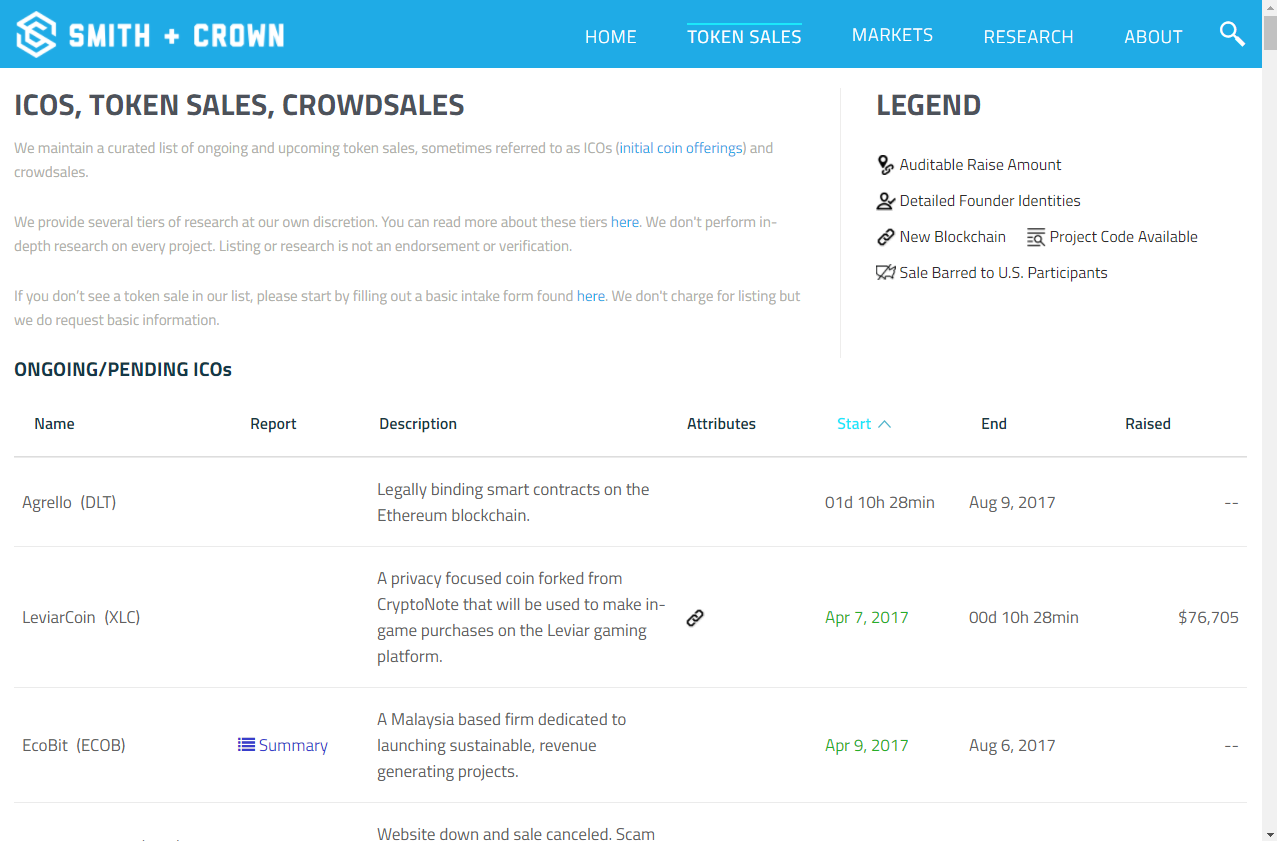 Smith + Crown is a research group focused on the revolutionary technologies in the emerging field of cryptofinance. A group of professional Blockchain Investors who want to bridge the gap between these technologies and those who want to learn more. This is a platform where we can tell the stories of these technologies, the people who build them, and how they will affect our lives in the years to come as there is a lot of Information to be shared from realiable sources found all over the internet
Visitors will enjoy a maintain curated list of ongoing and upcoming token sales, sometimes referred to as ICOs (initial coin offerings) and crowdsales. They provide several tiers of research at their own discretion however don't expect a performed in-depth research on every project and expact a disclaimer of Listing not being an endorsement of any sort of guaranteed invesment
---
---
---
Is there a Site, that you would recommend others to check out if they are interested in upcoming ICO's Announcement?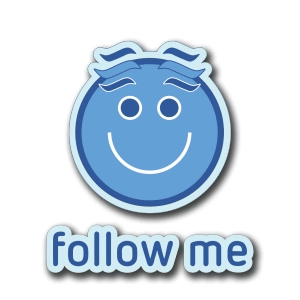 Leave a Comment in the Section below!