These Are My Top Reasons to Invest in LockChain (LOC)
I've definitely missed something huge - probably the only crypto currency supported by the president of my own country. Well, he's already the former president, but IMO it doesn't make it less significant.
I'm talking about LockChain (LOC) and Rosen Plevneliev who is the former Bulgarian president.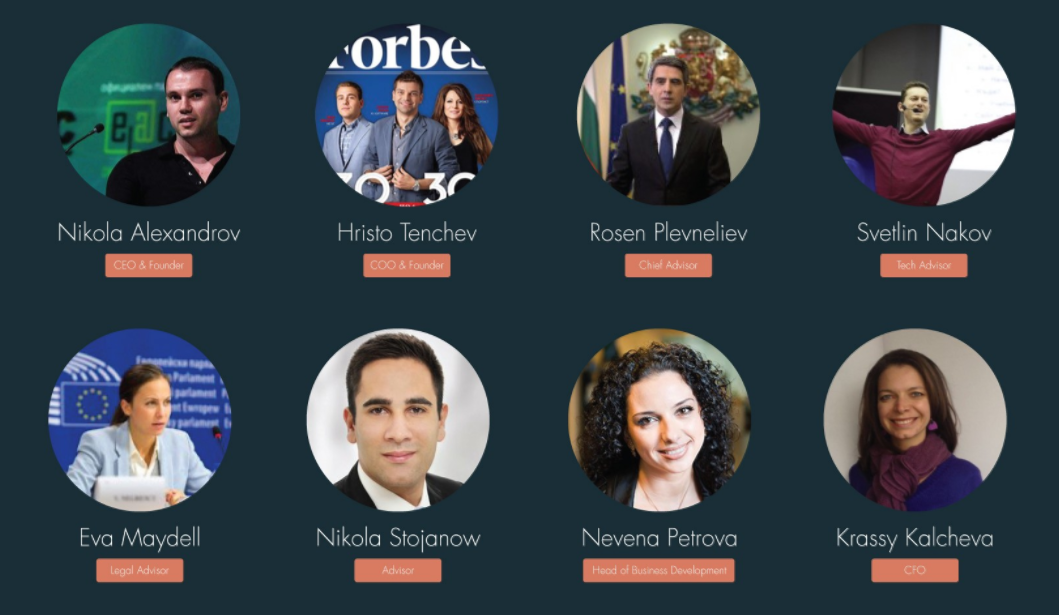 Image Source
And LockChain is The First Hotel Booking & Vacation Rental Marketplace With 0% Commissions
The official website is https://lockchain.co.
It's a startup devoted to solve the issue with the high middle men commissions between the hotels and their guests.
Here are their most significant project essentials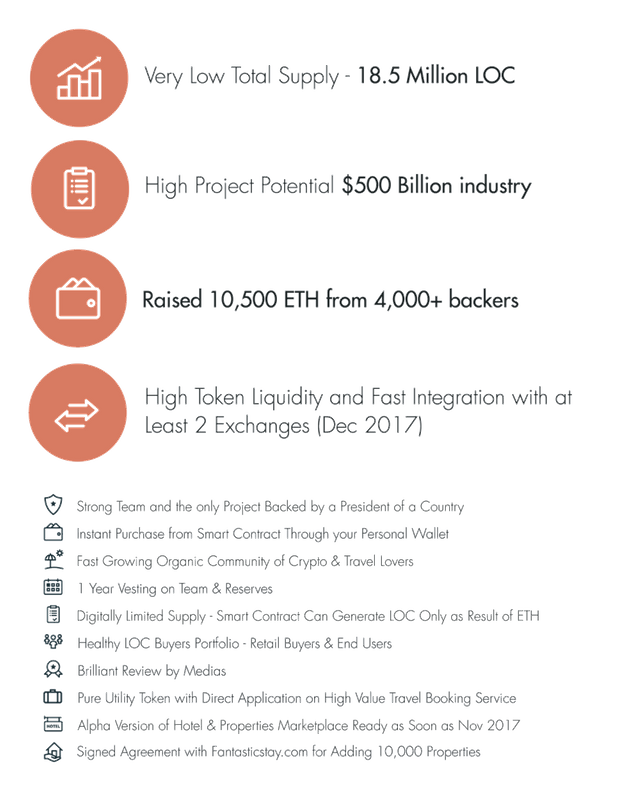 Image source
A few words about the team
The company's CEO is Nikola Alexandrov. He's the founder of Bitcoin7 which is among the first Bitcoin exchanges founded in 2011.
I personally know Svetlin Nakov, who is a co-founder of the "Software University" (softuni.org) - the leading university for training software engineers in Bulgaria, attended by tens of thousands of young developers. Svetlin is also a Chairman of the Bulgarian Association of Software Developers (BASD).
All team members short biographies are well described on the project's home page. What's definitely making an impression is that the majority of the members are Bulgarians. These guys know each other for years, they've participated in other projects together and their track record of success across various fields of the IT sphere is another strong argument on why you should trust LockChain.

A Network of 100,000 Hotels
Less than a week ago the CEO has published the company's last update on securing 100,000 hotels for its marketplace through strategic partnership deals.
NB! The current expected average discount on the LockChain platform prices is -17% on average.
Marketplaces
LOC is currently traded on 3 exchanges:
HitBTC
EtherDelta
Mercatox
I'm personally using HitBTC which many of you might be aware of. It's a top exchange with over $200,000,000 traded every day on the platform.
Recent Pricing
LOC was officially launched a bit more than two weeks ago. The price is increasing and it has passed $2.00 just few hours ago.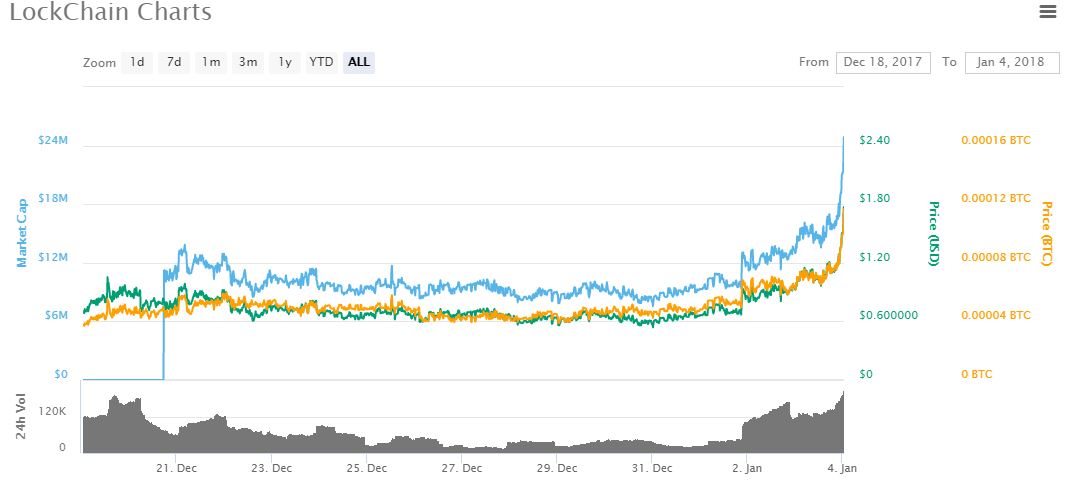 Image source
I haven't tried their wallet yet. Instead I've sent ETH to my account on HitBTC.
Side notes:
That was a pretty unusual post to start the New Year with, isn't it?