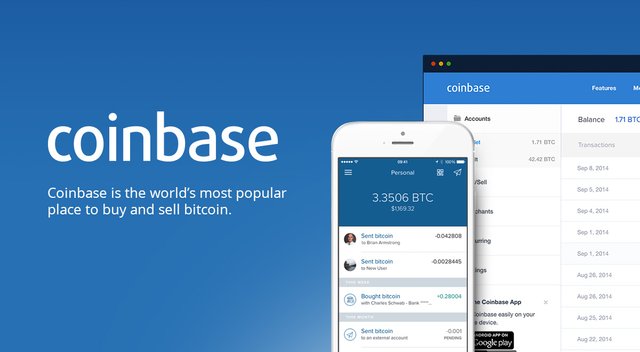 I'm using a different online wallet - and for sure have physical ledger - but yesterday I've decided to jump in Coinbase, heavily suggested having generally better fees and faster services.

It looks awesome and I'm very happy with the UX they decide to adopt. The problem is that right now they're really overloaded with the massive amount of transaction requests and this even makes the Identity verification complicated.
I'm waiting for several hours for a passport verification and still nothing, so if you're planning to invest in BTC/ETH/LTC - taking this as a strange but interesting moment even to buy steem - please remember to sign up ASAP. 
If you like to use it, here's my invitation [0], we'll both get 10 USD in BTC for free after your first 100 USD transaction. 
[0] : https://www.coinbase.com/join/5a3a67169c135501e6730a5f
Enjoy your time with CCs, and remember that this is only my opinion, nor a recommendation or an advice. Take it as an informative topic news or entertainment.