589.589 XRP
A year ago there was this prediction XRP would reach $589 / coin. Recently the same prediction has resurfaced and is said to happen this year 7/7/2019.
I'm not much on conspiracies given most are ignored and thrown out with the bath water, but like my last post said, Coinbase is open for trade of XRP directly from their mobile app for retail customers.
Sitting around bored today I thought OK, it worked purchasing with my debit card, let's see how easy it is to send XRP to Coinbase. Next question. How much to send? I know I'll send enough to have a smooth even 589 XRP.
Open Binance, enter the amount to send, in my case it was 382, paste the copied account # from Coinbase, paste the destination tag, hit send.
I had to confirm the transaction via SMS and reconfirm via e-mail and viola in less than one minute Coinbase sends me an e-mail notifying me of my new balance ready for trade.
Awesome! It works that easy. What got me though was the 0.25 XRP fee charged by Binance, which is nearly nothing in terms of dollars. Even more curious and the reason for this posting, as a result of that fee my current balance on my Coinbase account is now 589.589! Take a look.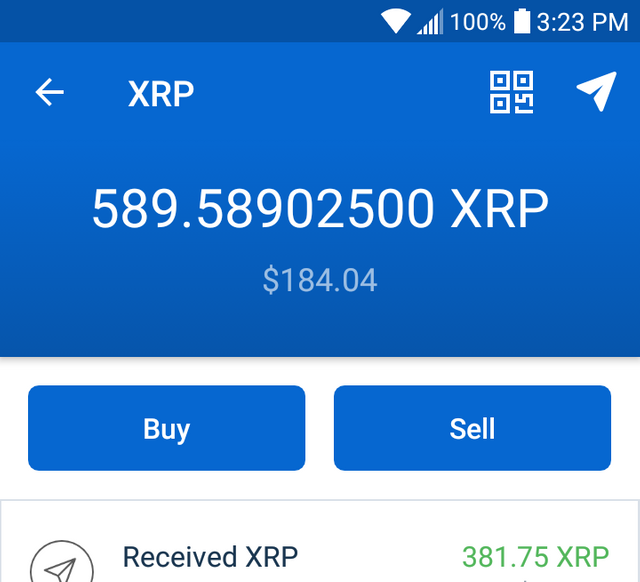 Now if somebody can just explain to me the importance of 5-8-9 I'd be most grateful.