THE CURRENT SITUATION OF THINGS
As the adoption of cryptocurrencies and crypto assets picks up momentum, it's only natural for hackers and shady fellows to try to find new ways to steal digital assets.
Loss of funds is probably the biggest issue the crypto industry faces.
For mass adoption to occur, and for it to go mainstream, solutions must be put in place to nip the problem in the bud.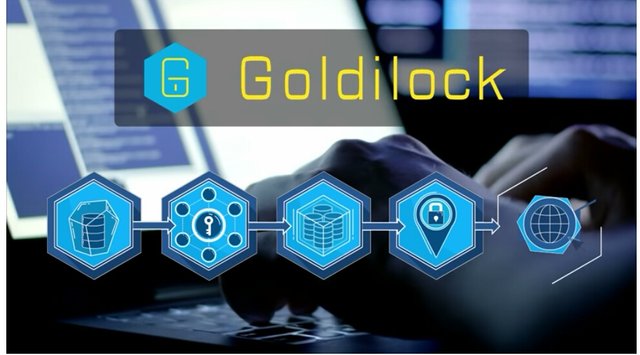 Goldilock is essentially the kind of solution provider the industry need to fight the rot.
Currently, users are stuck between two choices; Either the devil or the deep blue sea.
Online (hot) wallets as well as hardware (cold storage) devices have major disadvantages, that could be taken advantage of-inadequate security measures.
Godilock inculcates the great features of both cold and hot storages. This ensures that users are better protected via a better and improved solution, and do not have to sacrifice speed of access to their crypto assets/data, for security.
Essentially, users understand that they are getting adequate attention, and a befetting solution.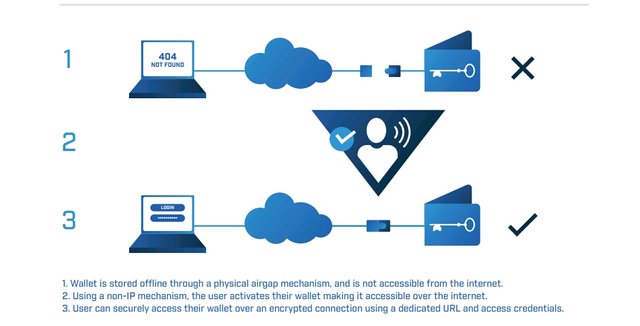 COMPONENTS OF GOLDILOCK
Goldilock makes use of an airgap solution, which essentially ensures that as long as data is not being used online, it is securely kept offline without a means of getting through via the internet.
This ensures that there is no opportunity for hackers, malware or any form of theft to get through, making sure that users are totally secure.
GOLDILOCK WALLET
This wallet will be compactible with NEO, GAS and NEP-5 tokens, with LOCK (the fuel of the ecosystem) also being a NEP-5 token.
The wallet will run within a web browser that has SSL authentication. Once transactions are completed, Goldilock ensures that the wallet is taken offline. In so doing, it removes the opportunity of hackers gaining access.
-Every wallet will have a uniquely assigned URL
-Every signed transaction will require Two-Factor Authentication.
-When the wallet gets internet access, it does not achieve this via an IP command. It also has PIN/voice verification via the Public Switch Telephony Network. (PSTN)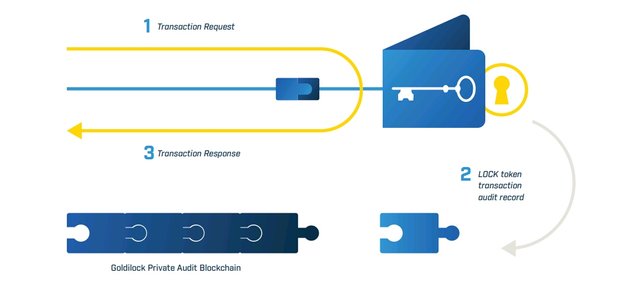 API SERVICES
Goldilock has created solutions that businesses can use to create applications moulded the way they want it, to meet the needs of their customers/users.
This service can be deployed on-site, in colocation facilities or in the cloud.
Godilock's services can be modded to suit the needs of a vast range of customers in the decentralized space and the centralized as well.
Exchanges, hot wallet creators, hardware devices makers and digital assets managers can all use Godilock's solution to improve their security, improve on transaction time, and ensure that their customers remain safe.
Banks, credit score companies, financial institutions in general, healthcare institutions, digital rights management companies, can all have solutions customised around their services.
These they can achieve by onsite deployment, PaaS, or cloud solutions.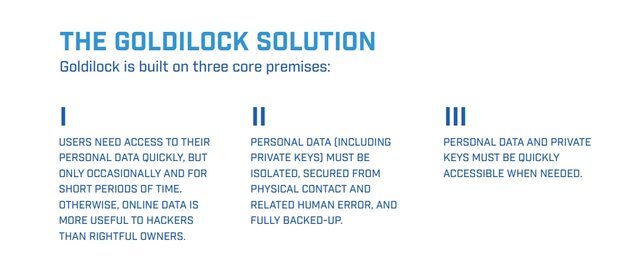 WHY NEO BLOCKCHAIN OVER OTHERS?
NEO ensures that it is complaint to government protocol. It is focused on enabling a regulatory complaint smart economy. It will also be able to issue and confirm digital identities.
NEO uses an improved version of the Proof of Work (PoW) and Proof of Stake (PoS) consensus mechanism, known as Delegeated Byzantine Fault Tolerance (dBFT).
NEO is also able to process more transactions than it's competitors. NEO has the ability to process more than 10,000 tps.
WIth a focus on security and ensuring that they play by the rules, their ideology resonates with Goldilock, who has the same focus.



USE CASES
Capital bank wants to ensure that users data is safe and as secure as possible. An attempt to breach their database was made, and it isn't clear yet, if there were any losses.
While the investigation is ongoing, Capital Bank has decided to look at alternatives, and see if they can get a superior solution.
A board member read about the coverage on the Entrepreneur website, and they wish to make a switch. They want it deployed as a PaaS. Using Goldilock will ensure that infomation is only online and accesible when it is needed to be used, and it's taken entirely offline, while being stored, to prevent the risk of data being breached.
Aslan is a crypto investor, and with the rate at which crypto assets are being stolen, even while making use of a cold storage device, he is looking at alternatives that offer better security. On the course of his research, he learns about Goldilock's solution, which gives him the ease of access of hot storages, but the protection as offered by cold storages by being disconnected from the internet. Not only that, his assets are stored within vaults in data centers that are unplugged physically, when not in use.
Aslan can rest and be sure that the little funds will not be lost, as he tries to grow, thanks to Goldilock.



TOKEN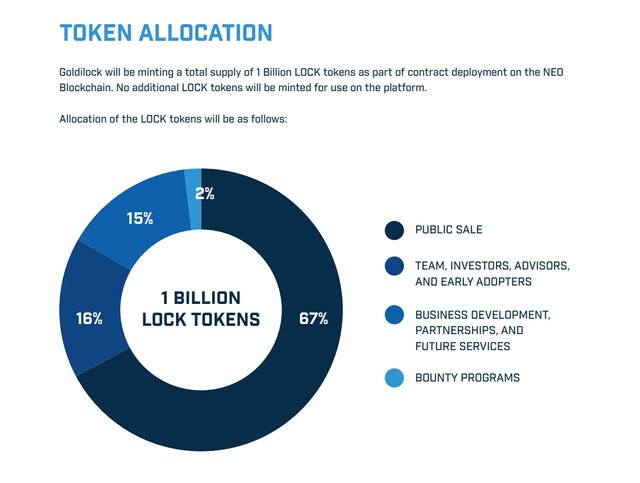 CONCLUSION
Crypto funds can be lost very easily, if care is not taken. In many cases, these thefts are untracable. So something that is most sensitive, needs to be made a priority, and secured to the best of ones ability.
Goldilock will ensure that the way people handle their sensitive digital data is improved, because this solution is superior to current solutions, leaves no space for hackers, seeing it is unplugged from the internet, when not in use. Users also have the freedom to access their data from any location at any time.
All these are achieved with efficiency, ensuring that users can have access online, immediately they need to.
Improved security will also ensure that businesses that wanted to get in on the crypto action to meet the needs of their customers and gain new markets have had their fears allayed. Security has been the major issue for centralized businesses and an hinderance for mass adoption.
As more businesses come on board, it will ensure that crypto usage will spread like wildfire, seeing the need of carrying stacks of cash, or having to pay huge transaction costs via traditional options are done away with.


TEAM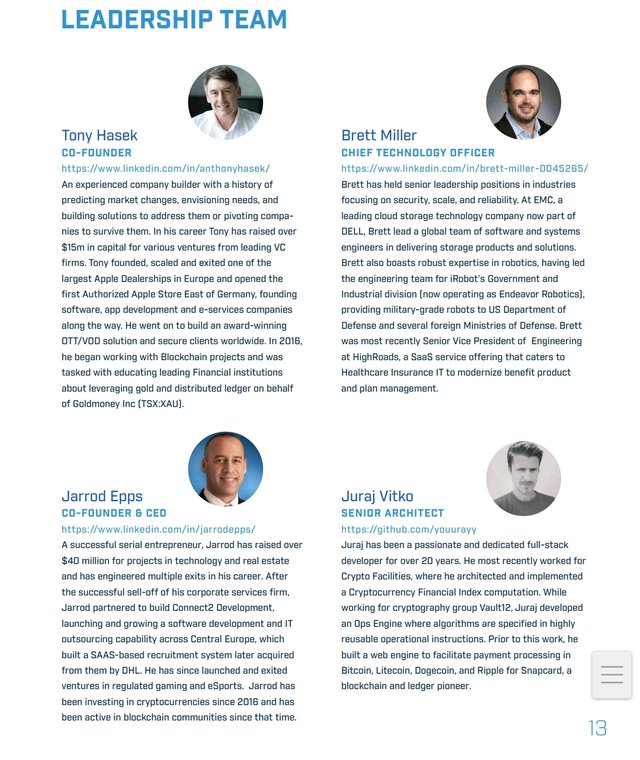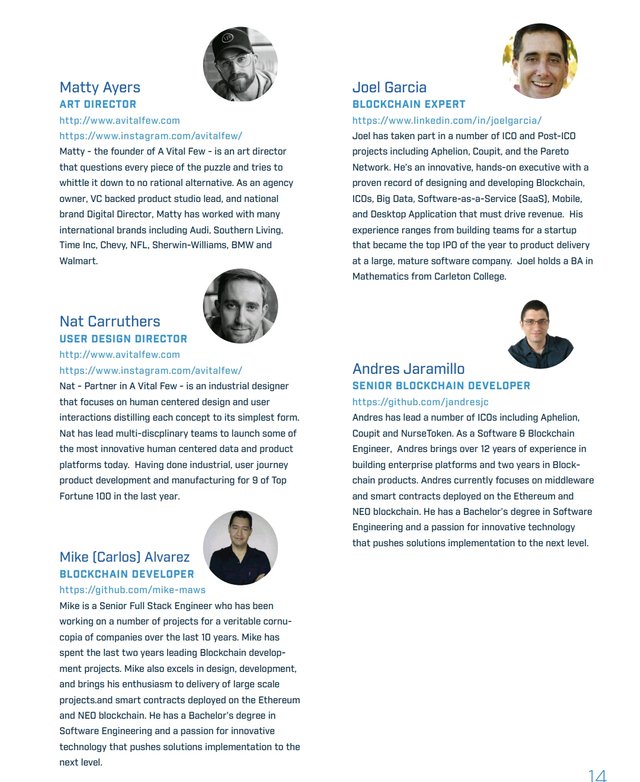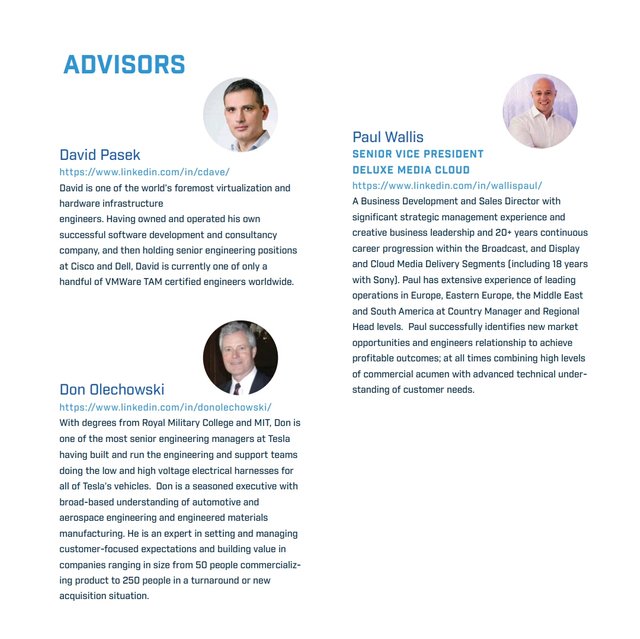 ROADMAP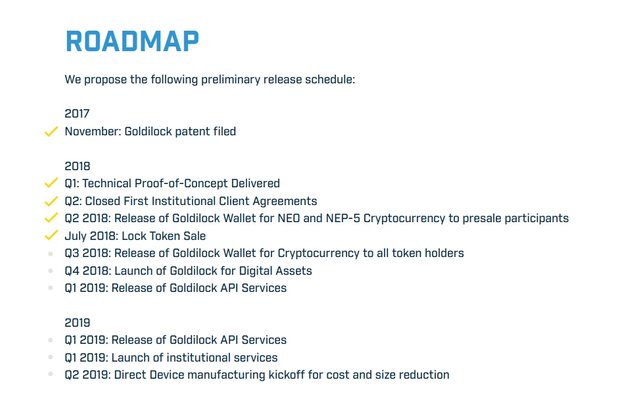 VIDEO

MORE INFORMATION & RESOURCES:
Goldilock
Goldilock WhitePaper
Goldilock Tokenomics
Goldilock Telegram
Goldilock Discord
Goldilock LinkedIn
Goldilock Facebook
Goldilock Twitter
Goldilock Reddit
Goldilock Github

My entry to the @originalworkscontest
goldilock2018



Twitter link
https://twitter.com/Lifeesbelle/status/1026880315661406208
goldilocktwitter