Social Wallet's WIRE Token Sale Starts Today!

---
It's not about the destination, it's about the journey. However it feels great to hit the stops on your journey and this stop, the launch of Social Wallet's token, WIRE, is a big one! We are Social Wallet' a social networking platform designed around the idea of bringing cryptocurrency to over 2.5 billion people through social media integration with the blockchain. Today, WIRE goes on sale and we invite you to visit socialwallet.io to obtain your tokens.
A Token, A Platform, An Idea
---
Tokens and coins go on sale every day, most with little or no success. This is the result of the team behind it launching a cryptocurrency for the wrong reason: to get rich quick. But Social Wallet's WIRE token is built upon the idea of bringing in new cryptocurrency adopters through the integration of existing social media networks.
WIRE is established upon the idea of helping the cryptocurrency community. Our founders pride themselves upon the inherent philanthropic nature of WIRE, and the possibilities it contains. We know that introducing 2.5 billion people on social media to cryptocurrency will be the spark this community needs.
Why should I buy?
---
So, you head to socialwallet.io and ask yourself, "Why should I buy some WIRE?" It's pretty simple. Purchasing WIRE gives you access to our platform, which allows you to send and receive cryptocurrency from anywhere in the world through the use of existing social networking platforms and email providers.
By purchasing WIRE during a bonus period, you can earn up to an extra 25% of your original purchase amount. By obtaining WIRE, you also are included in our community, meaning that you will gain access to exclusive airdrops, community givebacks, and will be a part of our Social Wallet Initiative.
The Social Wallet Initiative is where we highlight and amplify stories of amazing charity within the cryptocurrency and blockchain community. We give back in this community and share the love that cryptocurrency has shown to us. Through this initiative, we hope to teach the world about the power of the blockchain and cryptocurrency.
The Nerdy Bits
---
For a more comprehensive drill-down of what WIRE is and has to offer, visit socialwallet.io and take a look at our whitepaper.
The WIRE token went on sale today, February 7th, 2018. The cost of one WIRE token is listed at $0.15 USD. The token can be purchased with Bitcoin (BTC), Ethereum (ETH), or Litecoin (LTC). If purchased between February 7th-13th, there is a bonus of 25% of your purchase. A total circulating supply of 250,000,000 WIRE with an available 187,500,000 WIRE are up for grabs today.
It should be noted that WIRE is not just some store of value currency. It is the token that runs our platform, acts as the "gas" so that you can send and receive cryptocurrency anywhere. Visit our website and read our whitepaper and decide for yourself if you want to join us in our mission to teach the world about the power of the blockchain.
We are proud to have finally come this far with our platform and token. It has been a difficult, but fun and enjoyable journey. We know that we are on the ground floor of cryptocurrency and blockchain adoption, and are hopeful for the future.
Thank you for taking this journey with us; be sure to grab some WIRE before it is all gone!
---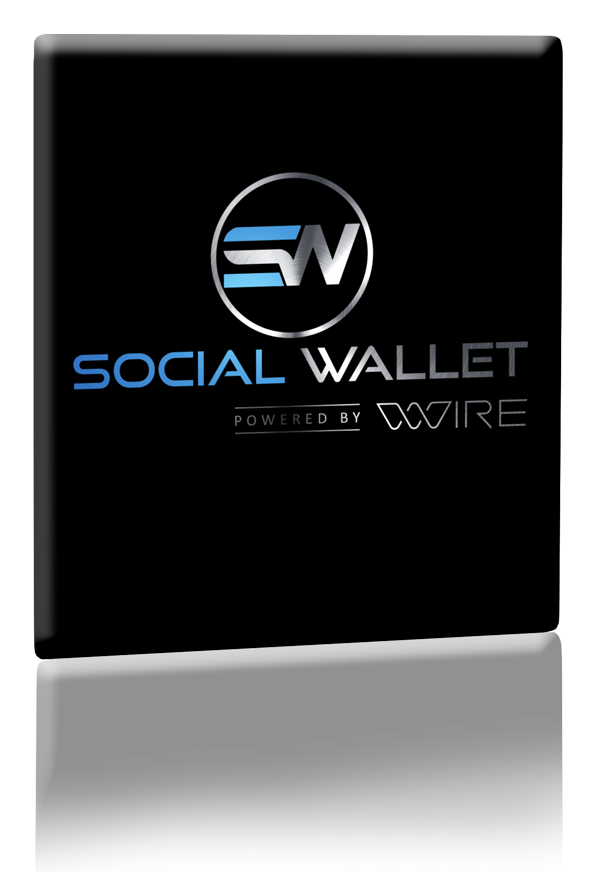 ---
Give us feedback
---
Social Wallet is a platform that has specifically been created for our users. We want people who have very few technical skills to have an opportunity to join the cryptocurrency community in an easy and fun way. Take a moment to leave a comment below and tell us how we are doing!
---
Join the Social Wallet Discord chat
---
Do you have questions left unanswered? Would you like to be part of the Social Wallet community? Take a moment and join our discord room by clicking on the 'Join discord chat' button below!

---
---