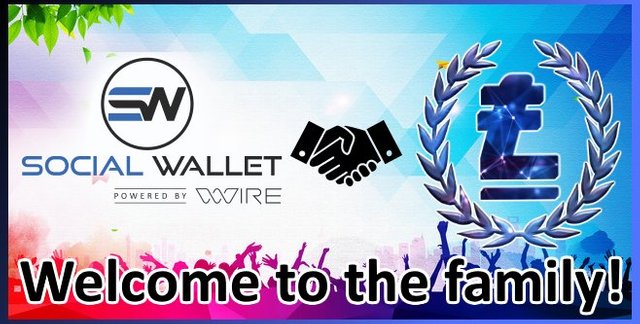 LuxxeumCoin and Social Wallet Announce Partnership
---
Mass adoption of cryptocurrency is a hurdle that the entire blockchain community faces. If the blockchain and cryptocurrency want to grow, then more people need to use it. For more people to use it, dissemination has to happen. For dissemination to happen, people have to understand the blockchain and cryptocurrency.
Based on the goals mentioned above we have decided to make a strategic partnership with a cryptocurrency project we believe to have a lot of raw potential, this project is called LuxxeumCoin. Their dedication to bringing more people to the blockchain echoes our own and that is why we are grateful to announce our partnership with them!
What Does LuxxeumCoin Do?
---
LuxxeumCoin is the fuel that powers the first blockchain powered mobile market created by the project. The LXX Mobile Market is an E-Commerce website where only mobile devices are sold.
This multi-vendor E-commerce website is a Mobile Show Center – bringing together products from various brands. On the launch of the LXX Mobile Market, LXX will also launch its first branded mobile phone.
This device will come with all LXX Mobile Applications including wallets for Bitcoin, Ethereum, and other blockchain tools pre-installed. More details regarding the LXX Mobile Market and the LXX Mobile Phone will be available soon.
In short, LXX Mobile market promises to be the first blockchain powered market for mobile devices.
To learn more about LuxxeumCoin, visit them on the web : https://home.luxxeum.co/
Mass Adoption In Various Forms
---
Social Wallet is always looking for new and exciting teams to work with. While we are more focused on getting people who are extremely green into the blockchain and cryptocurrency, LuxxeumCoin is focused on revolutionizing the way ecommerce is done on the web via blockchain.
Social Wallet welcomes LuxxeumCoin to its growing list of integrated tokens. We look forward to a long and productive partnership with them.
Cryptocurrency and the blockchain are both in their infancy, and we believe that the more people we have striving to learn more, the better. More apps, more ICOs, more ideas flowing. We are a part of the beginning, and we know that we are in for a long journey. Most of our team has been here since the beginning, and have ridden that roller coaster this far.
Do you know, or are you the head of, any team/token/ICO/blockchain developer/cryptocurrency project? Would you like to work with us or get in touch with our team? Go ahead and join our Discord, we love hearing new ideas. Also take a moment to visit our website : http://www.socialwallet.io
Take a look at the future of cryptocurrency and test our platform out for yourself!
---
Social Wallet - What You Need to Know!
---
---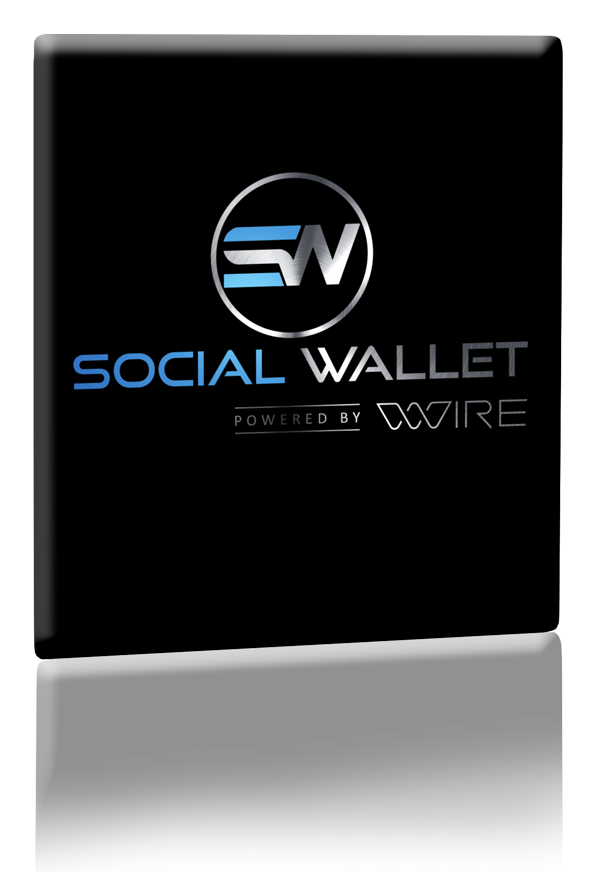 ---
Want to help make a better Steem community? Allow @socialwallet to hold your witness proxy to make the Steem ecosystem better than ever!
Need another option? Try using this simple SteemConnect proxy link!
---
Give us feedback
Social Wallet is a platform that has specifically been created for our users. We want people who have very few technical skills to have an opportunity to join the cryptocurrency community in an easy and fun way. Take a moment to leave a comment below and tell us how we are doing!
---
Join the Social Wallet Discord chat
Do you have questions left unanswered? Would you like to be part of the Social Wallet community? Take a moment and join our discord room by clicking on the 'Join discord chat' button below!

---