COIN CONTROL WITHOUT LOOSING YOUR STAKING WEIGHT
I have been playing around with mining a few high yield Proof of Work / Proof of Stake  (POW/POS) coins. This article isn't about those coins in particular but more so about the use of the coin control feature in POS coins. When I first started a wallet staking for one of these coins I was able to better understand the dynamics of Coin Control and how to use it to my advantage. The number of transactions generated by POW minting and the constant splitting of my blocks for POS mining meant it was beneficial to use the coin control feature but it seems all the guides I have seen are doing it wrong! This guide will show you how to use the coin control feature to combine all your transactions into one block without loosing your staking weight in the network.

I will give a brief description on each screenshot below but if you are familiar with using the coin control feature you should be right to just follow along with the images.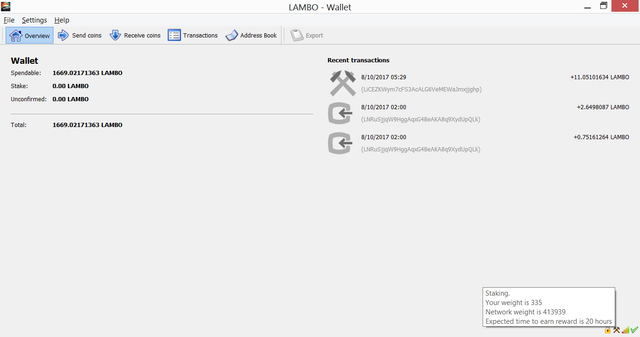 Step 1:  In the top left hand corner select setting / options and navigate to the display tab.   Staking Weight is currently at 335  and time to reward is 20 hours.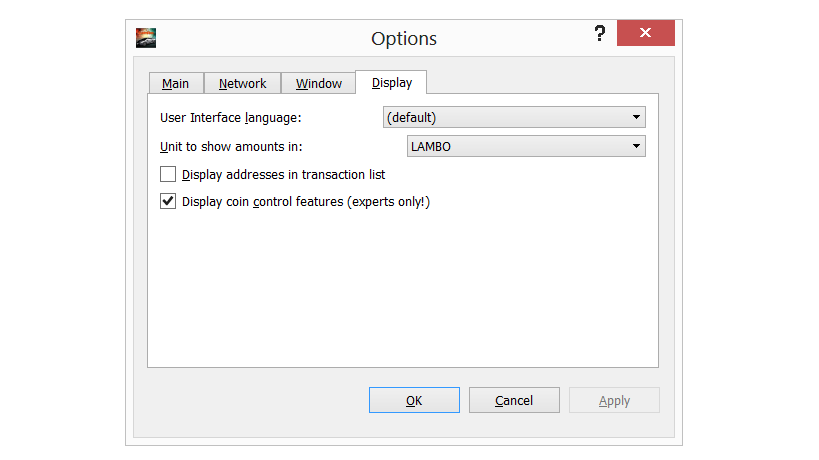 Step 2: Select the coin control feature on the display tab of the options screen and hit apply. You will now see a new option to "select inputs" when you go to the send coins tab from the main wallet screen.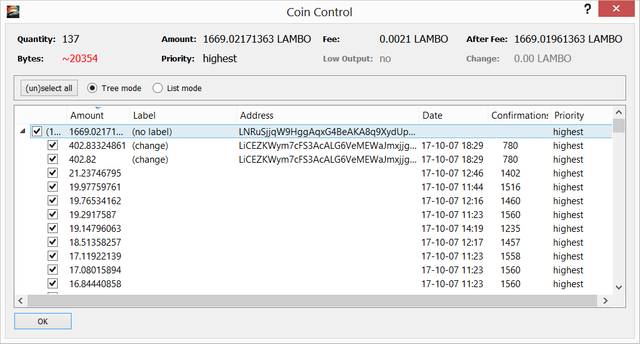 Step 3: Click on send coins and you will see there is now an option to select inputs. Click the select inputs button and use the drop down arrow to see all the inputs your current balance is made up of. 137 inputs in this case.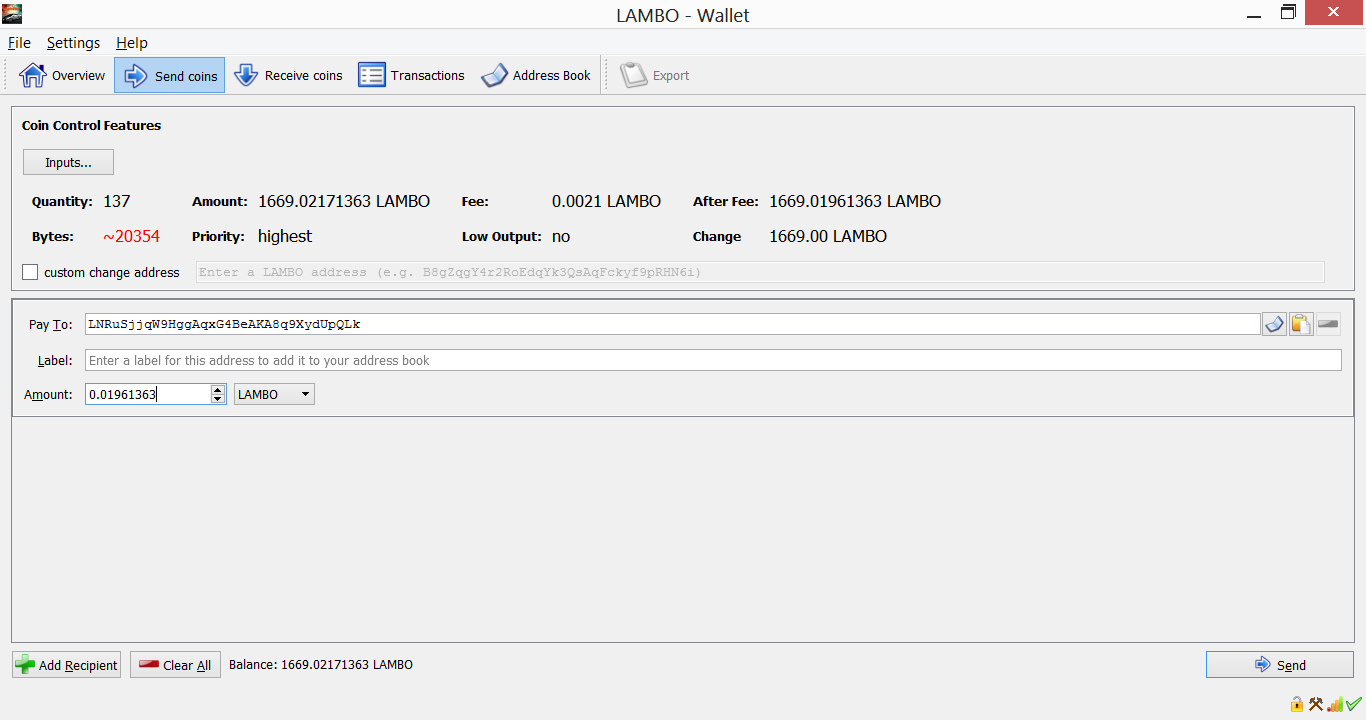 Step 4: Enter your own wallet address (yes you will send yourself a transaction) and enter the decimal figure of your total balance in the amount field. In most other guides I have seen they tell you to send the complete balance of your wallet but I think this way is a much better way to use Coin Control.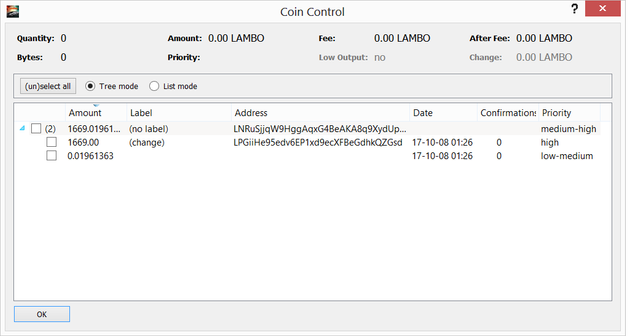 Step 5: After completing the transaction you can navigate back to the input screen and see your wallet now has two inputs. If you send your whole balance to yourself obviously you could avoid splitting the decimal off but you will also loose your current staking weight and have to wait for your coins to mature again.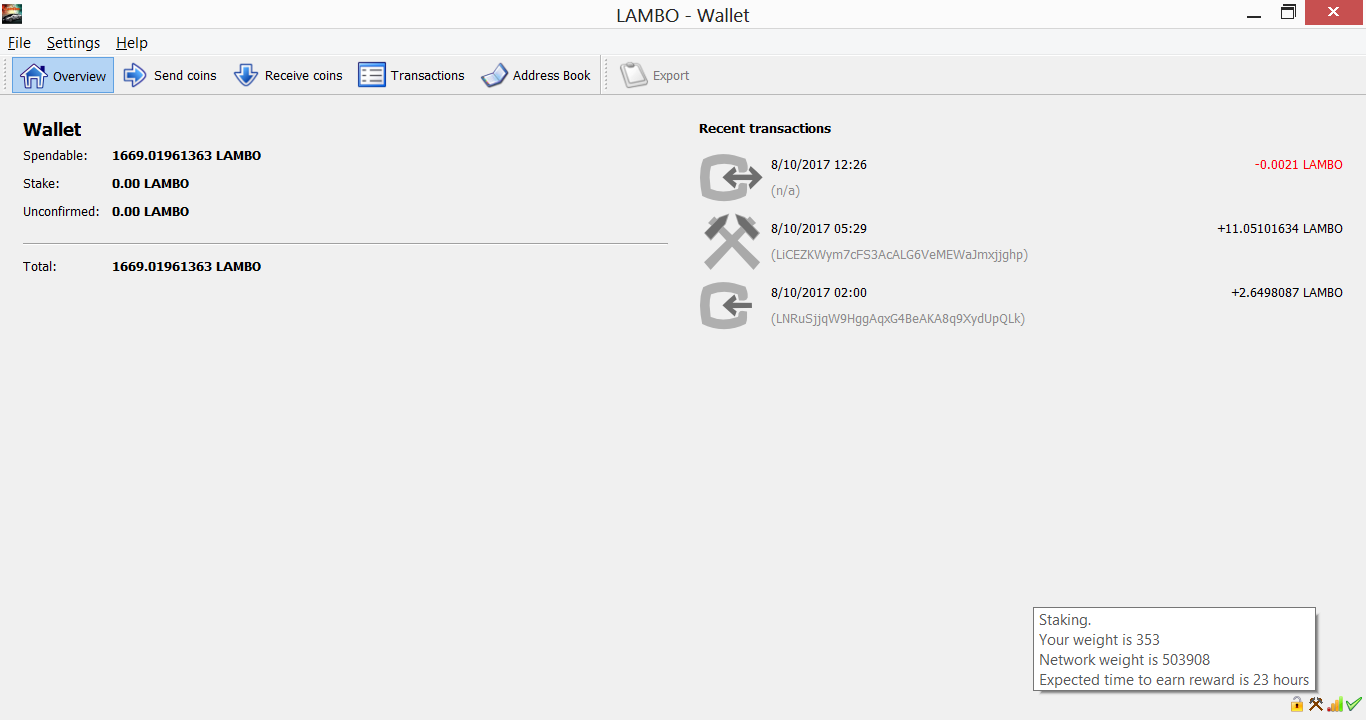 Step 6: Check you staking weight and compare it to before you completed the Coin Control transaction to amalgamate all your inputs. In this case weight is now 353 and time to reward is 23 hours. Cool we actually gained weight. 
I am really happy I found out about this as I can pretty much check my wallet and use the coin control feature after every staking transaction and not actually loose any weight or have to wait for my coins to mature again. If this has been helpful to you please give it an up vote so it can reach more of the community or if you think I maybe have it all wrong then leave a comment so we can work out the optimal coin control strategy together

Cranky Pete (snickSnaka)