SBD Is On Rise Once Again.
Hola steemians, Hope you are doing great.
Here is a great news for all of us. The value of SBD is increasing once again. SBD had fallen down to a little over $3. From last few days, it has been trying to regain its position. Right now when I am writing this post-SBD has risen to $7.61 and continue to rise. SBD has made a great recovery for the past few days. And it will definitely go high in the upcoming future.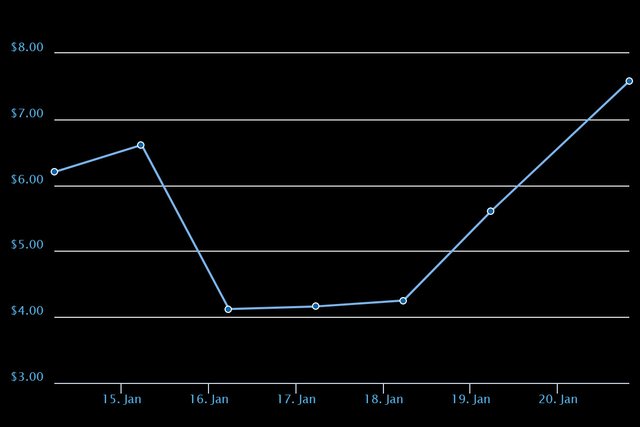 From this chart you can see the up and downs of SBD, now it is time for recovery.
Happy earnings.
Happy Steeming.