The Crypto Payment Platform You Always Wanted.

In a world of increasing flair for blockchain tech and cryptocurrency, one major bottleneck still exists and that is the inability to easily spend coins and tokens. These days, many people have crypto portfolios worth thousands and millions of dollars but it all feels like "money locked away" when it is time to spend. Whereas someone that is that rich in crypto shouldn't have any issues buying and paying for whatever he needs. Without the right infrastructure and tools, paying for something as cheap as coffee can easily become impossible. There are currently many attempts ongoing to try and provide a solution to this issue. One of these attempts is OTPPay which I'll attempt to talk about in this post.
Introducing OTPPay
OTP (Omni Token Platform) Pay is designed to be a payment platform that tries to provide a solution to the issue of spending coins and tokens as easily as spending fiat. With it, payment for goods and services becomes a breeze especially when paired with NFC technology. A charge of 0.5% in OTP accrues on every transaction made on the network.
This payment can be made in two ways; one is via the mobile app, while the other is via the OTPPay Debit Card.
OTPPay Mobile App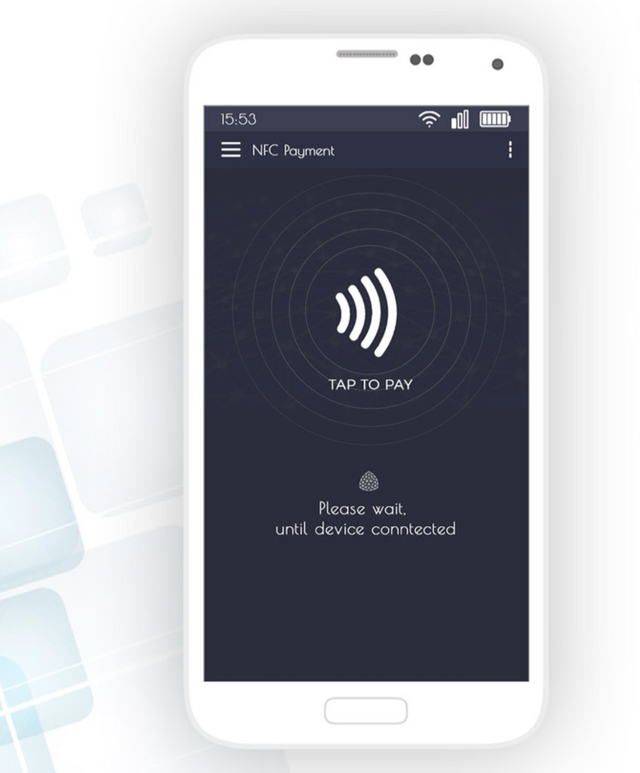 The mobile app works in conjunction​ with NFC technology to make payments fast and easy for users. Under the hood, a lot of things go on to get the best possible exchange rate during currency conversion from OTP or any other crypto to fiat which the merchant receives. The payment happens almost instantly which means the underlying infrastructure has to be super strong.
OTPPay Contactless Debit Card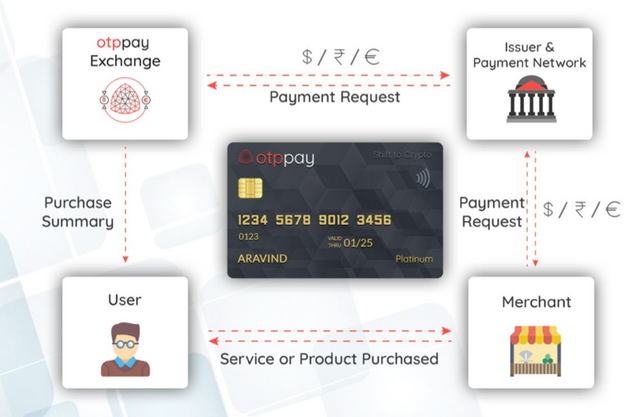 The OTPPay Contactless Debit Card is another way users can make payments with funds in their wallets. One advantage of this is that it can work on any ATM in the world and can be used to withdraw fiat in whichever country you find yourself. This way, the merchant not having an NFC enabled device doesn't become a problem. You can just walk down to the nearest ATM, withdraw fiat and pay the merchant.
Loyalty rewards also exist to reward users who make the most transactions or purchases on the network. This should act as an incentive for users to make use of the tech as part of their daily lives the same way physical loyalty cards help push holders to make more purchases with that particular merchant.
Token and ICO Details

OTP is an ERC20 token built on the Ethereum blockchain, and which will serve as a utility token on the Omni Token Platform for payment. Without OTP, use of the platform is impossible.
There will be a total of 1 billion OTP tokens to ever be created out of which a total of 600 million OTP tokens will be available for sale during the ICO period.
There are 60 million OTP tokens available for sale during the pre-ICO which began on the 5th of March 2018 and will run until​ the 3rd of April 2018.
The main token sale will be in two stages with the 1st stage kicking off on the 4th of April while the 2nd stage will begin on the 4th of May 2018. The token sale is expected to end by 2nd of June 2018.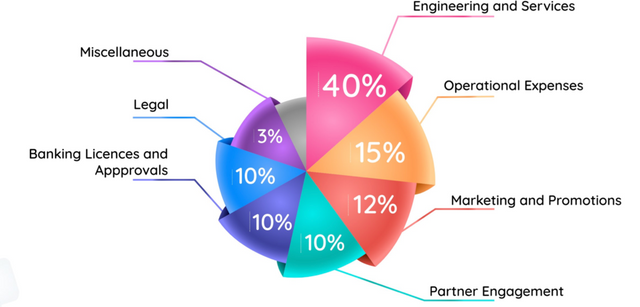 Majority of the proceeds from the ICO will be spent on developing the product and underlying infrastructure.
Roadmap
I'm looking forward to the 3rd quarter of 2018 by which time I should have received my OTPPAY Debit Card.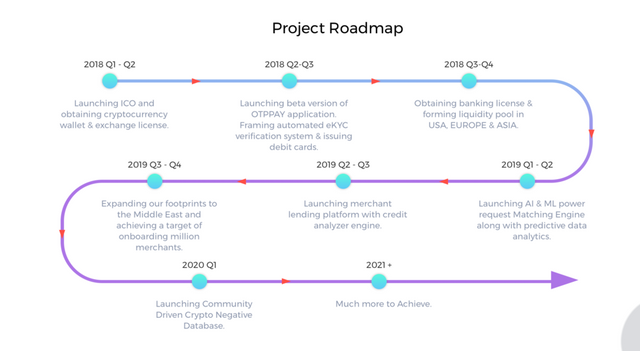 References
Website - https://otppay.io/
Whitepaper - https://otppay.io/Assets/otppay-whitepaper/OTPPAY_White_paper_v1.1.pdf
Twitter - https://twitter.com/otppay
Facebook - https://www.facebook.com/Otppay/
Telegram - https://t.me/otppaychat
ANN Thread - https://bitcointalk.org/index.php?topic=2874336.0
---
Authored by 23xfi
BitcoinTalk: https://bitcointalk.org/index.php?action=profile;u=1347685
ETH address: 0x00889349Ca058116E6430Faf92FDa4fD7EC4f51e