ROSCAcoin Is Providing Banking For The Unbanked With Blockchain Technology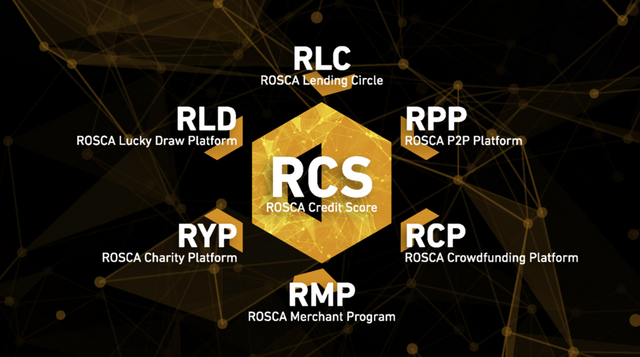 There have been lots of cries in recent times about the inadequacies of the current financial system. It has become more evident in recent times with the introduction of legislation that further pushes​ away the majority of people in the world. Many people have no access to financial education enough to be able to effectively use the conventional financial systems. Since blockchain technology is disrupting every sector, it might as well be used here to bring help to those who currently feel marginalized​.
Introducing ROSCAcoin?
The Rotating and Saving Credit Association (ROSCA) is a widely spread and very common method of banking in places like Latin America, Philippines, West Africa and the Caribbean. In this method of banking, a group of people comes​ together to pool resources which they then take turns to borrow. Money continues to circulate as this is done in cycles. It is a very informal method of banking, saving and lending.
ROSCAcoin is bringing this informal method on the blockchain to enable more security of funds and also transparency when it comes to the operations of the scheme. With the tagline "Finance For The Ordinary", ROSCAcoin's target market is very clear; those without access to traditional banking services. That is more than 2 billion people around the world!
The global market size of the ROSCA is estimated at​ more than $500 Billion annually.
Features Of ROSCAcoin
The innovative financial solutions ROSCAcoin will be bringing to its users and target market include;
ROSCA Lucky Draw Platform (RLD)

ROSCA Lending Circle (RLC)

ROSCA P2P Platform (RPP)

ROSCA Merchant Program (RMP)

ROSCA Crowdfunding Platform (RCP)

ROSCA Credit Score (RSC)

ROSCA Charity platform (RYP)
Benefits Of ROSCAcoin
The largest fee to be charged per transaction is 1.0%.
ROSCAcoin platform will be ​on both mobile, as well as web application. This makes sense considering the target market and the wide adoption of mobile devices in such areas.
Another benefit is that interest rate on ROSCA platform is quite low when compared to other conventional systems of lending. Also, there aren't too many processes involved in the save and borrow model.
Also because of the target market, internet and network services will be built to give the people a chance to use the ROSCA service. For those without access to mobile devices or the internet, ROSCAcoin Kiosks will be built where they can come to access the facility.
Token and ICO Details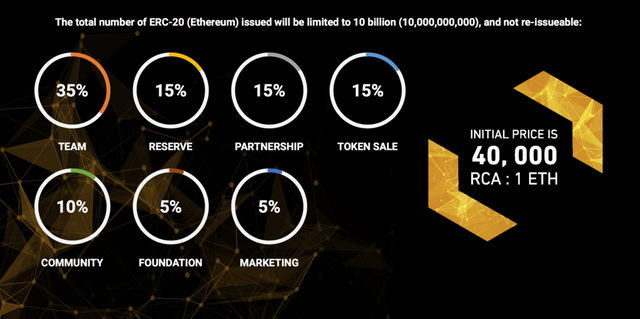 ROSCAcoin tokens will be the major form of exchange across all ROSCA platforms.
The ROSCAcoin Token (RCA) is ERC-20 compatible with a Max Supply of 10 billion RCA. There will be a total of 1.5 billion RCA available for sale. The token sale began on the 1st of April 2018 with an initial​ price of 1 ETH = 40,000 RCA. You are required to purchase nothing less than 0.001 ETH worth of ROSCAcoin. Once the hard cap is reached, the sale will be closed or it will last till when the sale time ends, whichever comes first. Contributors will be able to receive their tokens within 7 days of the sale ending.
References
Website - https://roscacoin.io
Whitepaper - https://roscacoin.io/wp-content/uploads/2018/03/Roscacoin-Whitepaper-V1.0.pdf
ANN Thread - https://bitcointalk.org/index.php?topic=3178585.0
Twitter - https://twitter.com/RoscacoinToken
Facebook - https://www.facebook.com/Roscacoin/
Telegram - https://t.me/roscacoin
---
Authored by 23xfi
BitcoinTalk: https://bitcointalk.org/index.php?action=profile;u=1347685
ETH address: 0x00889349Ca058116E6430Faf92FDa4fD7EC4f51e