Developeo; Blockchain Platform To Revolutionize The Open-Source Ecosystem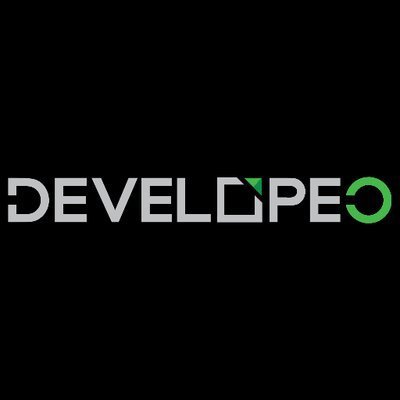 Introduction
With the recent developments and advancements in the technology sector that has brought us Artificial Intelligence (AI), Robots and automation bots, Self-driving cars and a host of others, many fear that there will be little left for man to do in the coming years.
The 4th industrial revolution is upon us and it has taken the world by storm. It is not only blockchain or artificial intelligence that is changing the way we do things before, other aspects of tech such as Neural networks and machine learning, internet of things and automation systems have proved to be major forces in creating a paradigm shift in the technological space. Journals have it that by 2030 over 400 million people would be out of jobs automatically, over 40% of jobs in the United States could be run by robots, major job loss and shift would be recorded across the world with the world powers experiencing more of this due to automated jobs.
Being educated in Next-gen technologies and its subsidiaries is required to stay relevant in the midst of this global change. The conventional university system is not well equipped to offer courses that relate to next-generation technology courses like Artificial Intelligence and Robotics development, therefore, the need and rise for a more unconventional learning system that specializes in the training of these sorts.
The technology sector has seen a massive adoption of the open source software development with over 40% of companies stating they would rather invest in open source certified professionals than their counterparts. Unfortunately, we have very few institutes that specialize in training open source developers and as such the rise of the Developeo platform. The platform aims at solving problems facing software development majorly those that have to do with open source and commercial technologies for now and the future.
Developeo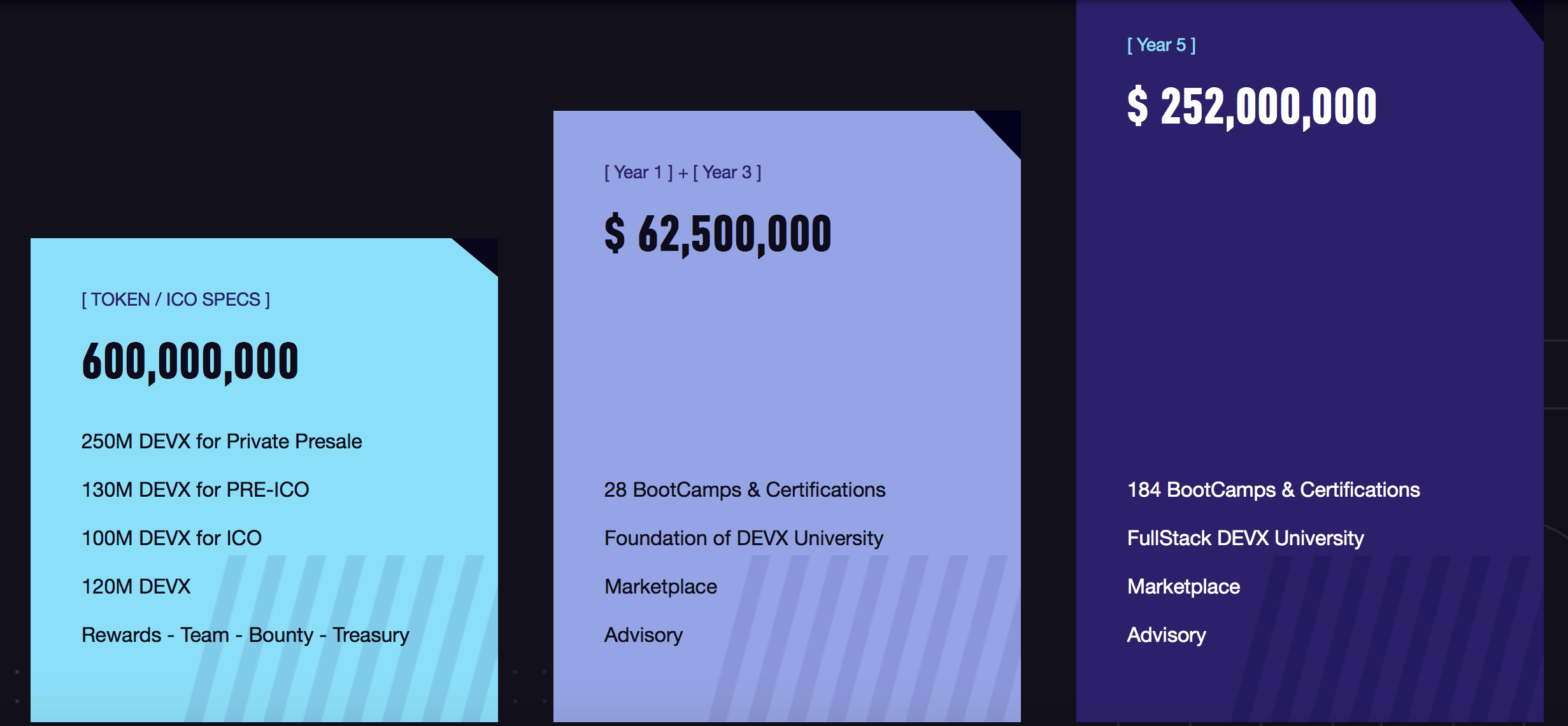 With a potential userbase of 10 million people, Developeo might well be on a journey of a lifetime!
Open source development is a form of software development where the proprietary owner of the source code to a program makes it available to the public to facilitate further study of the code, alterations to the code and using it develop something similar and distribute in the process to anyone. Linux, Firefox, and MySQL are examples of popular software and programs that adopt this mode of development. Open source development is quite beneficial in that it allows for complete system integration without having to patronize vendors while adeptly reducing the cost of development. Like everything that has its own perks open source development is not left out. One of the major problems of open source codes includes the inability to find quality codes as software development is quite consuming and time intensive. Therefore, anyone venturing into this either does this in their spare time and may definitely not get any financial returns from it.
Utilizing the blockchain Developeo aims at revolutionizing the way open source development business is done. Utilizing the Ethereum blockchain, Developeo will be built to reward skilled engineers for their contributions to a software code and this will be achieved using smart contracts. The contributed code will first undergo review in the community of code contributors before rewards are distributed. Developeo is using this platform in showing appreciation to open source developers while providing motivation for future projects and successes. Rewards are distributed at the end of each month and developers are rewarded by a decentralized voting system similar to that of Reddit.
Bootcamps
Developeo will establish Bootcamps with the ultimate aim of setting up a world-class university system that operates Next-gen education model with specialization in training next-gen open source developers and software developers. Developeo also aims at providing globally recognized certifications in these courses. The course ranges from Artificial Intelligence, Data analysis, Data science, Blockchain, Full stack coding and so much more. The Developeo Bootcamps for developers will be chaired by top instructors across the Developeo community and the crop of talents in the various specialties to be taught.
Certifications
In a bid to establish itself as one of the best educational institutions, Developeo will offer certification courses in disciplines required by the majority of the top tech companies. It is believed that the high standard that will be associated with the brand name Developeo will translate into making the Developeo certification valued within the tech ecosystem.
Marketplace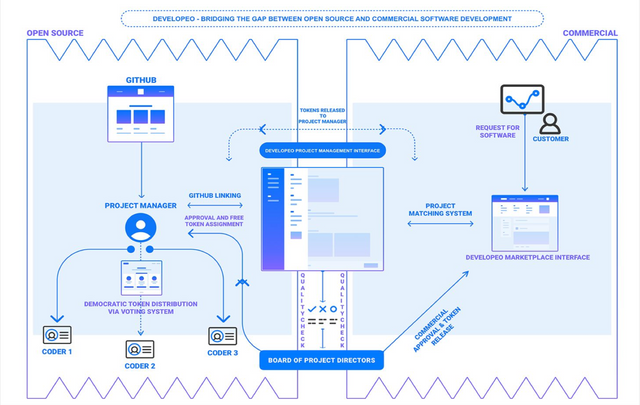 There will also be a marketplace where skilled Engineers can get to choose jobs they want to work on from a pool of different projects. These projects come from different sources ranging from large corporations to SMEs, with Developeo acting as the perfect matchmaker.

Token and ICO Details
The medium of exchange across the Developeo platform is the DEVX. This is an ERC-20 compatible coin that will serve as a utility token for rewards in the community, a means of exchange in the community and will also serve as a means of registration for the Developeo Bootcamp​, certification, ​and university programs.
Total token supply is 600 Million DEVX. 480 Million DEVX will be available for private and public presale as well as the public ICO. 120 Million DEVX will be reserved for Developeo.
The hardcap for the token sale is set at 2500 ETH. The DEVX pre ICO price will range from $0.15 to $0.25 and will begin on the 25th of June​ 2018 while the DEVX ICO will begin on the 6th of August​ 2018 at a price ranging from $0.30 to $0.40.
References
Website - https://www.developeo.com/
Whitepaper - https://www.developeo.com/DevWhitepaper.pdf
Telegram - https://t.me/developeo
Twitter - https://twitter.com/Developeo
Facebook - http://www.facebook.com/developeodevx
---
Authored by 23xfi
BitcoinTalk: https://bitcointalk.org/index.php?action=profile;u=1347685
ETH address: 0x00889349Ca058116E6430Faf92FDa4fD7EC4f51e