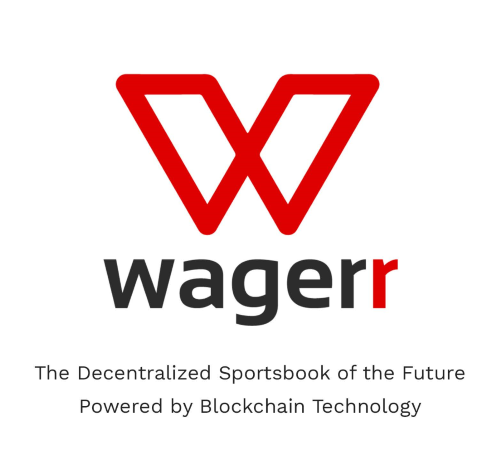 Wagerr in a Nutshell
A decentralized sportsbook based on the WAVES platform.
Raised about $10 million during its ICO from June 1 - June 25 (sold out)
Offers much lower fees (2%-6%) compared to traditional sportsbooks (10%)
Currently 183 million WGR tokens valued at $0.07 each for a market cap of $12.9 million
Currently available for purchase over the Waves DEX.
Oracle Masternodes
If you own 25,000 WGR tokens, you can apply to be an Oracle Masternode (OM) for the WGR platform. An OM is responsible for creating events and entering results. An event or outcome is confirmed only after 75% of all OMs achieve consensus. Once the outcome is finalized and posted, the Wagerr network recognizes completion of the contract, and the winning user is paid out accordingly. OMs also mediate the decentralized governance of the Wagerr network.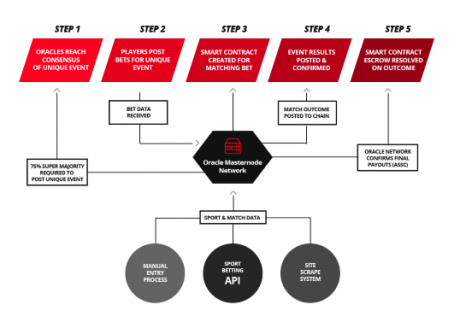 As a reward, OMs receive 50% of all fees from bets placed on the Wagerr network. Currently, they are limiting the total number of OMs to 2000. If you do not stay active as an OM, or if you input wrong information, you could be demoted to make room for a more reliable OM.

Value Coupling
If OMs receive 50% of the fees, where does the rest go? This is where WGR gets very interesting! While 2% of fees go to development, 48% of fees are actually destroyed! Wagerr calls this value coupling, the linkage of the
price
of Wagerr to the
usage
of Wagerr. I couldn't tell you about it any better than the official video!
What they do not tell you in the video, is that 2 million WGR coins will also be created each year. This is 1% of the initial coin production of 200 million. So it can actually be inflationary or deflationary, depending on the transaction volume and price of WGR. This was created to both provide some stability during volatile times, and increase the price as more bets are placed.

Fee Structure
2% for Head to Head Betting
4% for Multi-User Betting
6% for Peerless Direct Chain Betting
If you are a sports bettor, I don't need to tell you how important this is. Against a traditional bookie or a casino, the bettor is required to pay a 10% fee. Therefore, to make a profit, you need to win 52.4% of your bets. If you are paying a 2% fee, you only need to win 50.5% of your bets.

Roadmap
Late Q3 2017 - Testnet Released
Q4 2017 - Head to Head Betting, Event Chat Add-on, Chain goes LIVE!
Q1 2018 - Multi User Betting (Multiple users being paired against a single user)
Late Q1 2018 - Challenge / Rematch Add-on (Friends Lists)
Q2 2018 - Peerless Direct Chain Betting, Dynamic Odds Balancing
Late 2018 - Fantasy Sports Betting, Moneyline Betting
Demo Wallet
On the official website, you can download a wallet demo. It is VERY basic, but the interface looks great and shows they actually have some development talent on board.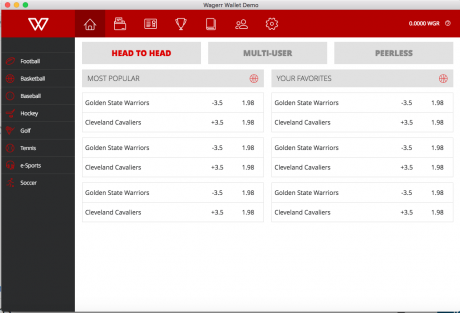 What if Wagerr captures 1% of the sports betting market?
The sports betting market could be as big as
3 TRILLION!
Could it actually INCREASE the market size?
Certainly many people are scared away from betting on sports due to bookie trust issues or high fees. Will Wagerr bring new bettors to the market?