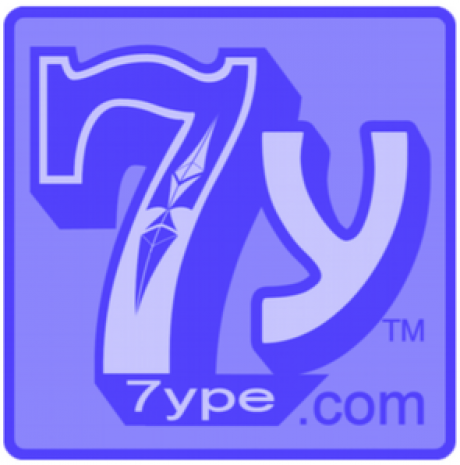 7YPE in a nutshell
7ype (pronounced "Zype") is an "Ethereum based cryptocurrency token for movie production," according to the website.  Only 100,000 tokens can ever exist, and are currently available for 0.05 ETH in a pre-sale ICO which started on July 7.

White Paper Highlights
An "informal" white paper was released on July 7, along with the pre-sale debut.  I highly encourage you to read the entire white paper available on the official website, www.7ype.com.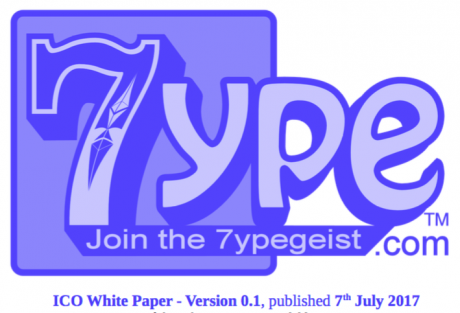 Overview
7ype will produce an ever growing slate of feature films with Ethereum based cryptocurrency tokens.  Supporters can use 7ype tokens to get their name in the credits, invites to premiere screenings, and limited edition DVDs or Blu-rays.  7ype coins are limited to a small pool which will never be increased, and films produced will have a steadily larger budget and more star power, so coins should increase in resale/trade value over time.
You can choose to spend your 7ype coins to support a film that you are interested in via the website.  Once the film is eventually completed and turns a profit, the coins are returned to you.  Any coins that are returned to you can be spent on a different film, or traded or resold to other people who want to spend them.
Distribution
The total amount of 7ype coins ever created is 100,000.  The ICO will offer 50,000 (50%) of shares to the public.  20,000 coins (20%) will be shared with the production team.  30,000 coins (30%) will be reserved for the founder, for securing the future of the company.
Once the initial coins are sold, further funds are not needed.  Profits from each film, which would traditionally go to the investors, will instead go back into the "pot" for funding future projects.
Timeline of the ICO
During the pre-sale (until July 17), 7ype coins will be available for 0.5 ETH.  From July 17 to July 24, coins will be available for 0.8 ETH.  From July 24 to August 28, coins will be available for the full price of 0.1 ETH.  The ICO is over once 50,000 coins are sold.

Movies on the slate
There are 7 movies projects detailed in the white paper.  I included the first one here.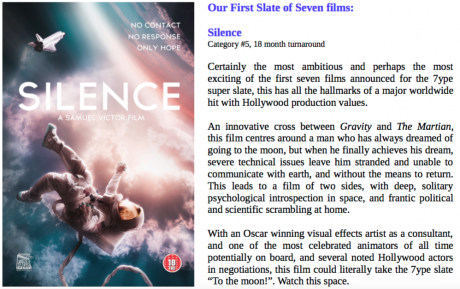 How to invest in the pre-sale


A more detailed white paper will be released on July 17!  
I'll be keeping a close eye on this one!