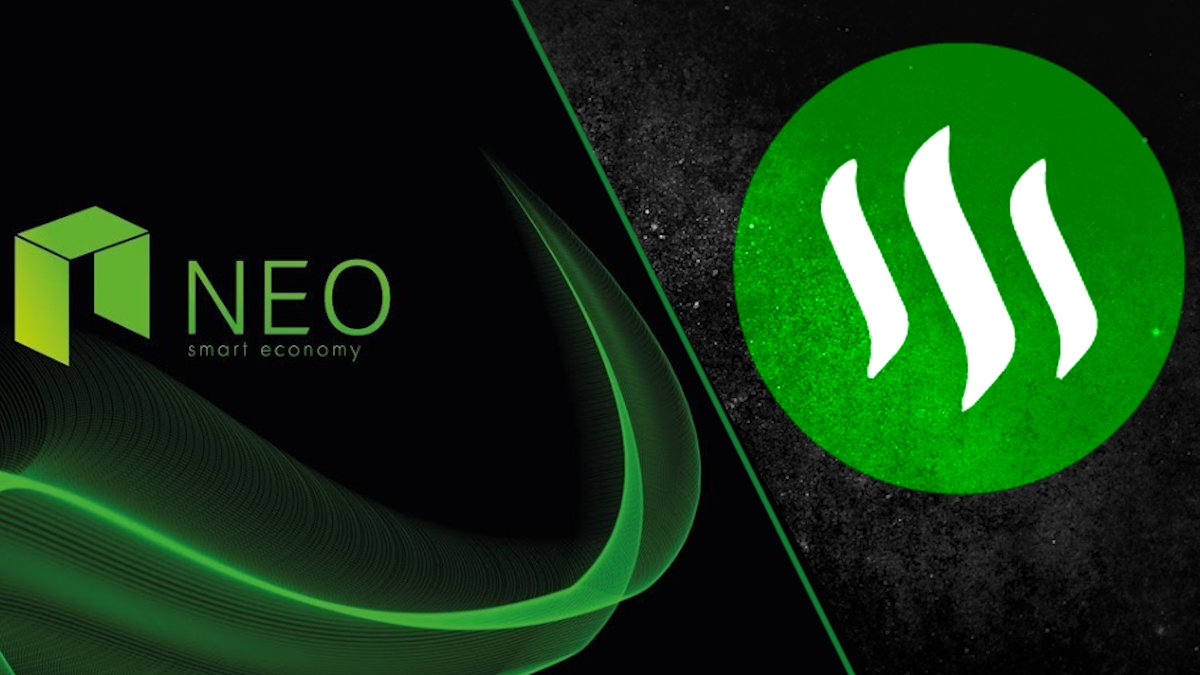 Crypto markets move fast and while regular stocks usually don't change more than a few percentage points, a 50% increase or even a 100% increase within a few days can be seen quite often in the crypto world.
But when one coin rises 200% in one week, climbing the cryptocurrency market cap ranking from the top 20 to the 8th spot, something major is going on!
If you are following the events in the cryptocurrency world, you will have noticed the meteoric rise of NEO.
NEO, formerly known as Antshares, has had an incredible week - an incredible month, to be honest.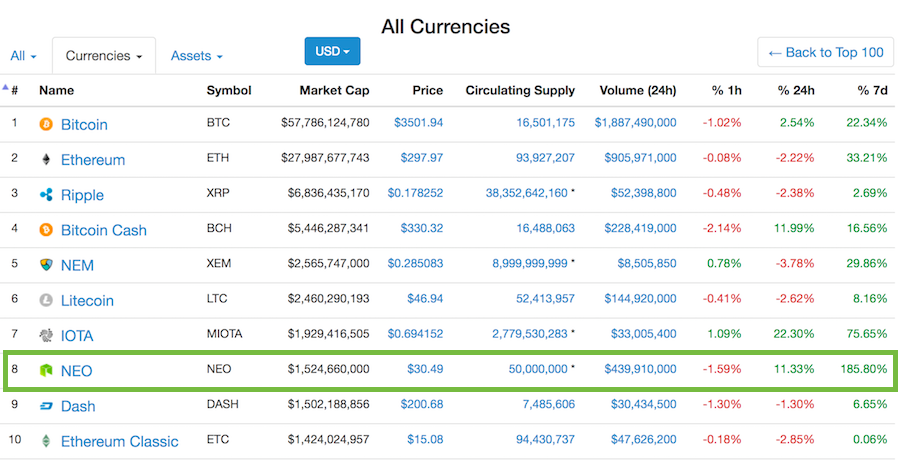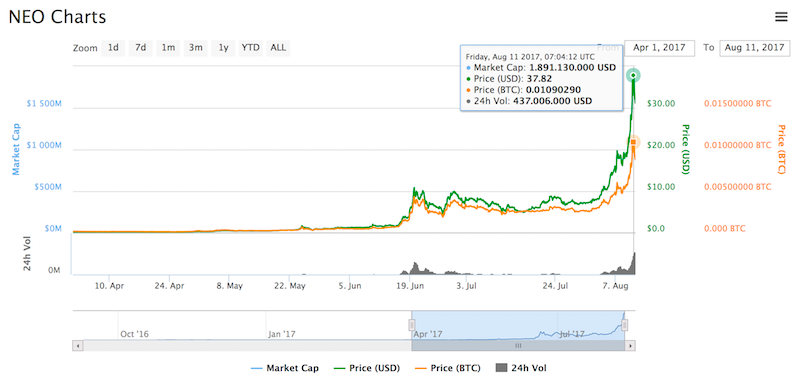 I literally watched the price go from $7 just over 1 week ago to $15, to $24 just yesterday, and finally hitting it's all-time high at $37 before dropping back to to $32 today.
NEO rose just about 200% in one week, and more than 370% in the last month.
(At the point of me writing this post it was at 200%, but just dropped down a little).
Let me put it into perspective:
If you invested $1,000 when NEO was at $7, you'd now have $4,571. (Even at "just" $32 per NEO)
And if you'd have invested $100,000, well... you would have turned your investment into almost have a million dollars in 1 week.
There have been jokes going around in the community for the last few days, about how NEO is turning people into millionaires... and it's true.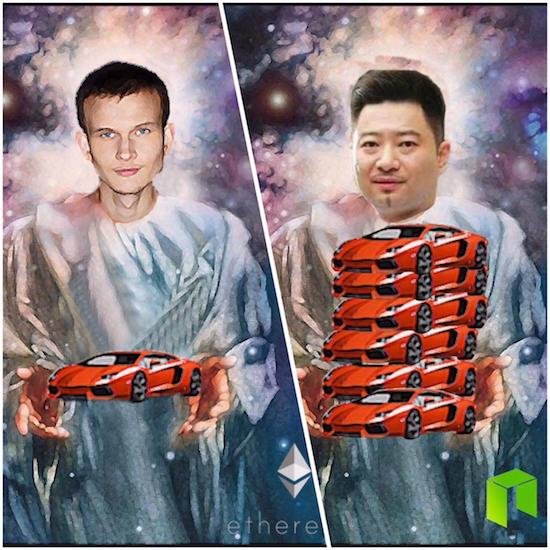 What is NEO?
Formerly known as Antshares, NEO is the first ever public chain project from China.
It's a smart asset platform which combines the power of smart contracts and digital assets, enabling security, trust and transparency through digital certificates.
Antshares allows developers to create their own smart contracts using very well-known programming languages like Java, C# and Python.
This way, the smart asset platform offers unique benefits compared to Ethereum.
"AntShares is a decentralized and distributed network protocol based on Blockchain technology. AntShares allows digitalizing real-world assets, enabling registration, depository, transfer, trading, clearing and settlement via a peer-to-peer network. AntShares keeps records of the transfers of digital assets with e-contracts.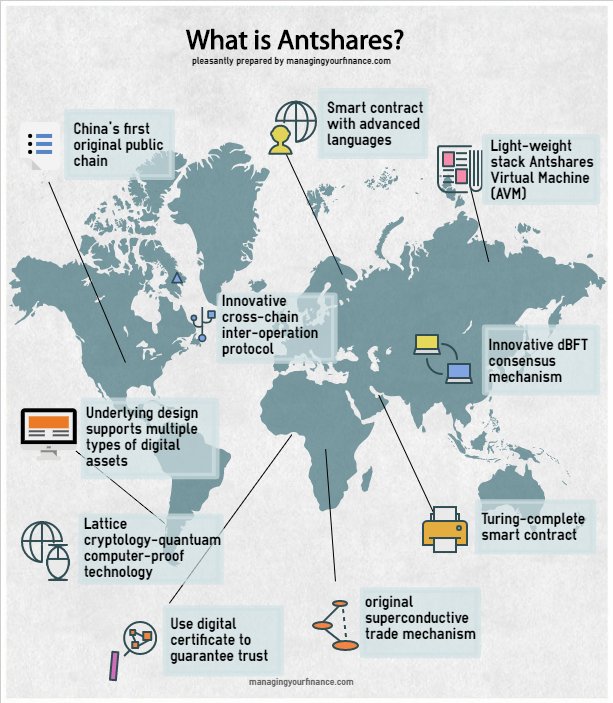 What are the reasons for the sudden rise?
1 - Antshares becomes NEO
The main reason is that Antshares have now completed their re-branding to NEO, which means novelty or newness in Greek.
I have actually written a post about Antshares and its huge potential last month - little did I know that the price would more than quadruple soon.
The rebranding of course resulted in a lot of press buzz around the cryptocurrency, attracting more and more investors.
2 - The new "Chinese Ethereum" ?
NEO is the very first open-source blockchain platform developed in China.
It's similar to Ethereum in many ways, since both are smart contract platforms, but NEO offers some more benefits and also more programming languages (including C# code) which makes it more attractive for developers.
NEO is currently in a similar position to Ethereum at the beginning of 2017 - both in terms of value and launch phase.
The company has recently collaborated with Chinese certificate authorities to map real-world assets via its smart contract platform. They have also established partnerships with several other big crypto-startups like Bancor, CoinDash and others.
Additionally, they just received a new patent for cross-chain distributed interoperability.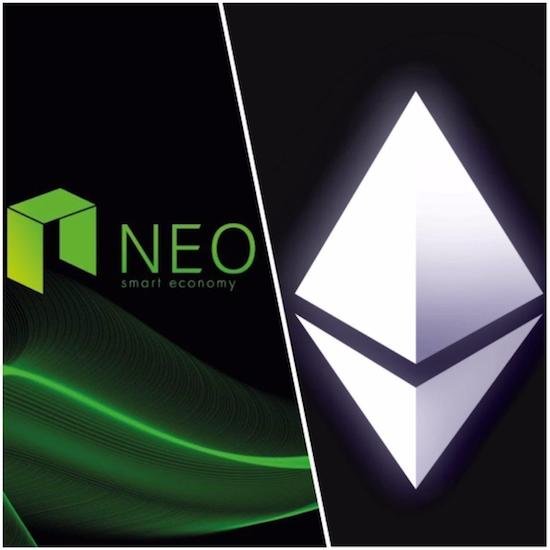 Future Outlook
Some people are speculating that the NEO value will reach $100, and that it might even reach several hundred dollars until the end of the year.
I personally can't confirm or deny that - all I know is that the demand for NEO is still high, and that the platform offers a lot of unique benefits. Regarding the tremendous size of the Chinese market, I wouldn't be surprised if NEO would really stay within the top 10 of cryptocurrencies by market cap.
What's your opinion about NEO - did you invest? Is it too late to buy now? And how do you think NEO will develop in the future?
Images: 1, 2, 3, 4, 5, Sources: 1, 2, 3, 4, 5
---
- Instagram -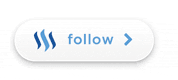 © Sirwinchester