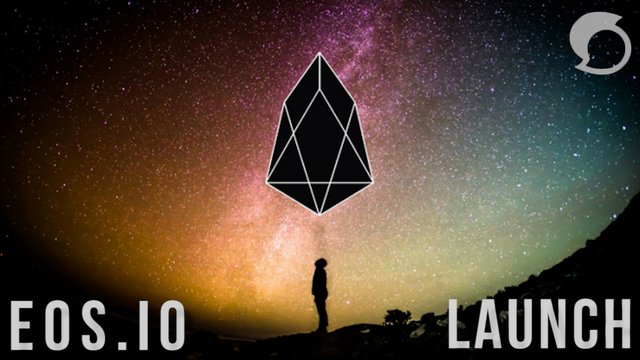 Today, June 2nd, marks an important day in the history of cryptocurrency. Today is the day of the EOS Mainnet Launch!
The year-long tokensale has now ended, and EOS has raised a record-breaking $4 billion worth of cryptocurrency - making it the biggest ICO in history.
I still remember when EOS was first announced last year - and when everyone was taken by surprise by the year-long tokensale event. Nobody had done anything like this before.
Lovingly nicknamed the "Ethereum Killer" (or EthereumOnSteroids), EOS aims to "decentralize everything" - especially in the lucrative market for data storage.
About EOS
EOS is a decentralized operating system created by Dan Larimer - who is also the creator of STEEM and BitShares.
In short, EOS wants to make it easy for users to create their own decentralized applications on the blockchain.
Although they have some similarities to Ethereum, EOS wants to be more than just an app development platform.

Their claim is to "decentralize everything", and their most interesting feature is the massive scalability - aiming at 1 million transactions per second.
In Dan Larimer's own words, it's the first cryptocurrency that has been built FOR scalability from the ground up.
In addition to that, EOS plans to completely eliminate fees for users, making quick and easy deployment of decentralized applications possible.
EOS runs on Delegated Proof of Stake (DPOS) which Larimer invented, giving developers the flexibility to fix or update dApps without negatively affecting the whole network.
Block.one is an open source software publisher specializing in high performance blockchain technologies.

Its first project, EOSIO, a blockchain protocol designed to enable secure data transfer and high performance decentralized applications, has received global recognition as the first performant blockchain platform for developers, following its introduction in May 2017.

The EOSIO engineering team is led by Dan Larimer, the inventor of the revolutionary Delegated Proof of Stake (DPOS) consensus mechanism. DPOS processes the majority of blockchain transactions globally and will power the EOSIO software launching in June 2018.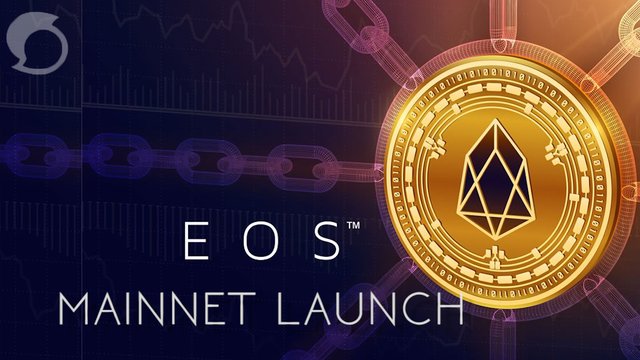 The EOS Launch!
During the year-long tokensale, investors had the opportunity to purchase ERC20-based EOS tokens. Now, the day has finally come where those tokens will be swapped to the native EOS tokens!
The EOS Mainnet launch will be divided in 4 different phases, as you can see below.
EOS holders will have their tokens frozen for the time being, and had to register on eos.io to ensure a safe token swap.
Only when all 4 phases are complete, the irreversible native EOS blockchain is created. Before that, the rollback and restart of the chain is still possible. This technical due diligence is essential, and including validation testing, it could take up to a few days to complete.
So once the EOS blockchain launched on mainnet, it will take a while until the software is public and users will be able to undertake transfers again.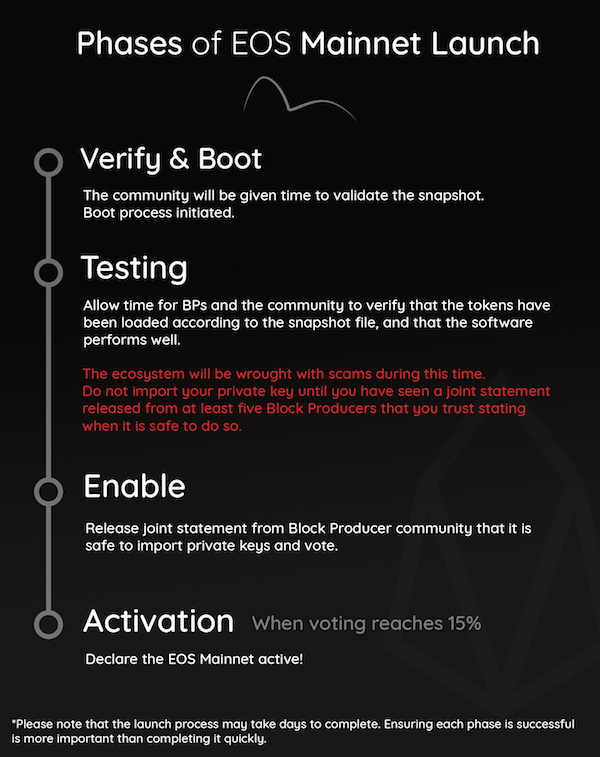 EOS Price Development & Future Outlook
The EOS Token started off at a price of $1, and rose to its all-time high of over $23 in April.
Recently, the price has been sitting around $12-$14 - but due to the mainnet launch, there was an increase of almost 30% just in the last 24 hours.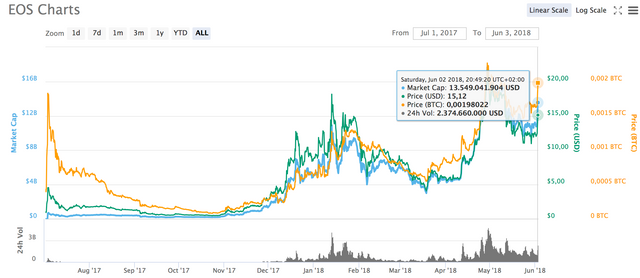 After a successful launch this weekend, the price is likely to skyrocket even more.
The upcoming months will be very exciting for EOS - I can't wait to see the different dApps that will be created with this platform.
There is no official roadmap from the EOS team for 2018 yet - so we can only speculate how soon the EOS platform will really be ready to set up its own blockchain projects.
Have you invested in EOS ? What is your prediction for the future ?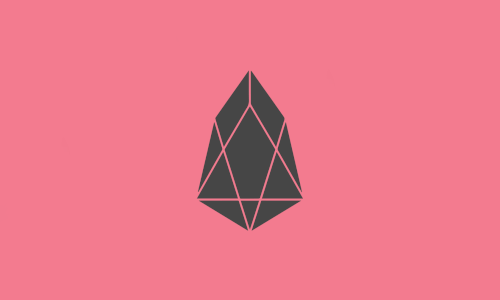 ---
- Instagram -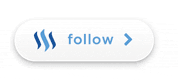 © Sirwinchester