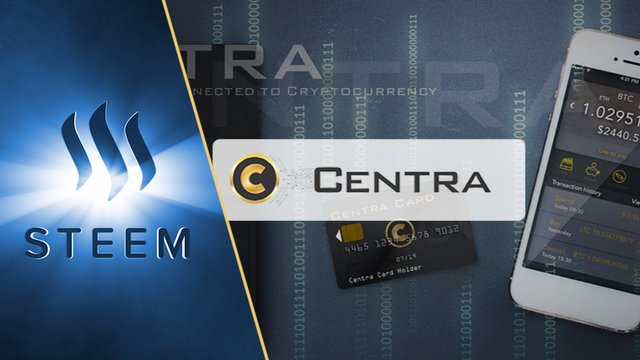 Right now, most people use cryptocurrencies as investment assets rather than actual currency to purchase things.
And although that has its benefits as well, this is the main hindrance that keeps cryptocurrencies from going mainstream: it's just not easy to use!
That's why companies have been trying to make cryptocurrencies more spendable in the real world, by creating crypto credit- or debit cards.
One of these is Centra, a debit card + wallet app, whose ICO starts in 3 days!
The Centra platform consists of 3 different elements - the card & wallet, the marketplace cBay, and the CTR token.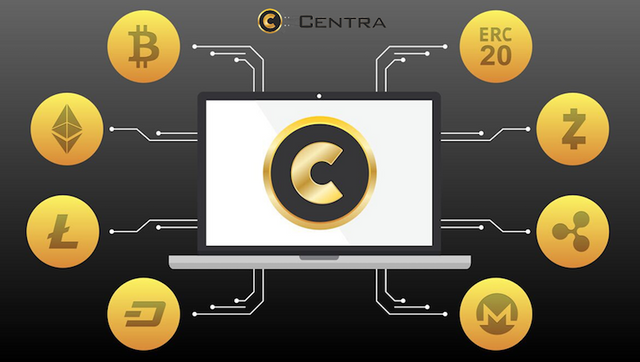 Centra Card & Wallet
Centra tech offers a multi-cryptocurrency debit card which allows users to spend their digital coins effortlessly in everyday life.
Coins like Bitcoin, Ethereum, Litecoin, Ripple, Zcash, Dash, and all ERC20 tokens (like OmiseGO, EOS, Augur, BAT, Civic...).
Crypto assets can be converted to fiat in real time and then spent globally, in over 100 countries and anywhere where Visa or MasterCard is accepted.
Additionally, users can store their digital assets safely in the Centra wallet app, which provides full insurance from theft and hackers.
The wallet can also be used to transfer funds to other users, and exchange, spend or receive money without any fees. This is possible due to the Currency Conversion Engine (CCE) Module.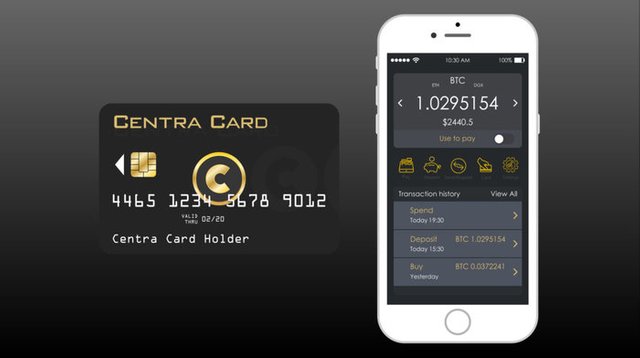 cBay - Cryptocurrency eCommerce platform
Centra is also launching cBay.io , "the world's first Amazon style superstore that is designed to be cryptocurrency acceptable."
Users will be able to purchase over 100,000 items with cryptocurrencies, either with the integrated Centra wallet or assets from any other wallet.
This way, centra doesn't only provide a way to buy items with cryptocurrency in store, but also online.
cBay will offer worldwide shipping and a variety of different items ranging from electronics to household items and clothing.
Additionally, there will be a marketplace where vendors will be able to list their own products for sale on the website.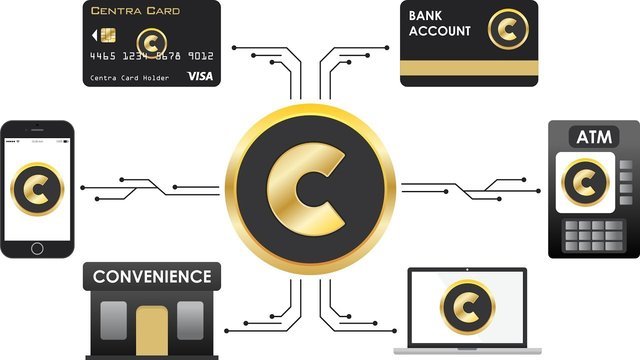 CTR Token & Tokensale
The native currency of the Centra network is the Centra Token (CTR). They can be used on the cBay platform or with the Centra card and wallet app. There will be a specific rewards system from which Centra token holders will benefit.
The Centra Tokensale will start in 3 days on September 19, and end on October 5.
During their pre-ICO, Centra already managed to raise over $8 million in funding, so we will see how much the team will raise in total.
There will be 100 million CTR tokens, and 68 million of which will be sold during the ICO at a ratio of 1 ETH = 400 CTR.
Floyd Mayweather advertises Centra ICO
Boxing champion Floyd Mayweather recently advertised two ICO's on his Social Media profiles, even giving himself the nickname Floyd "Crypto" Mayweather.
Whether or not he is actually into cryptocurrencies remains questionable, but it definitely gives Centra a bigger audience and advertises cryptocurrencies to the masses!
Yesterday, Mayweather promoted his third ICO by posting this picture about Centra on his Instagram: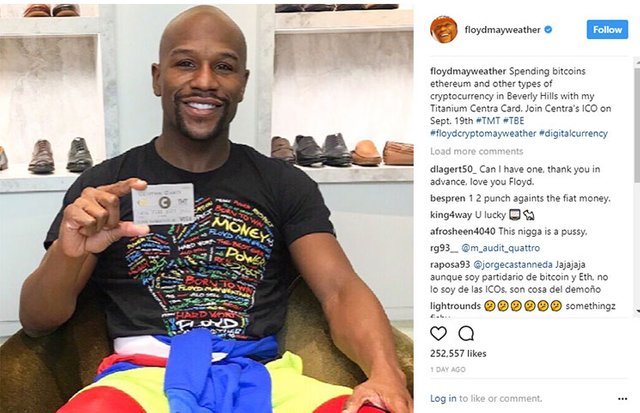 Conclusion
It seems like we are finally getting closer to bridging the gap between cryptocurrencies and real-life spending.
Companies like TenX, Monaco and Centra are aiming to make digital assets much more accessible in the real world by establishing crypto debit cards.
The Centra card features 8 main cryptocurrencies and ERC20 tokens, and enables users to make payments globally where Visa / Mastercard are accepted. There is also a Centra wallet app where users can send, receive, exchange or spend money without fees.
Additionally, Centra plans to launch an Amazon-style online store where people can purchase a variety of different items with cryptocurrencies.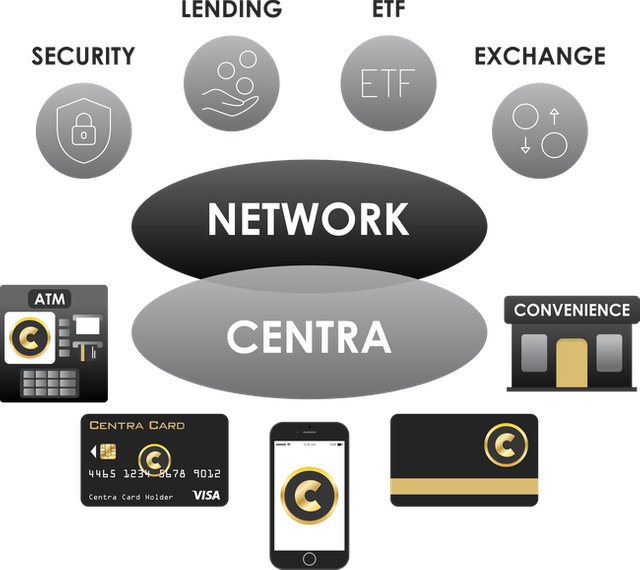 How do you spend your crypto assets and which cryptocurrency debit card would you use?
Images: 1, 2, 3, 4, 5, Sources: 1, 2, 3, 4, 5
---
- Instagram -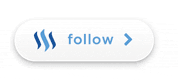 © Sirwinchester