OTC = Over-The-Counter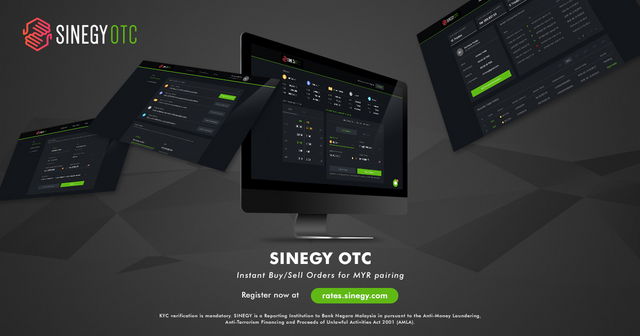 As discussed in SINEGY - The Story So far... & Peer-to-Peer (P2P) Trading... Team SINEGY earned its Crypto trading badges through cold hard experience.
The lessons learned from international arbitrage trading and market making on P2P platforms proved invaluable when it came to launching our first client facing trading service, SINEGY-OTC.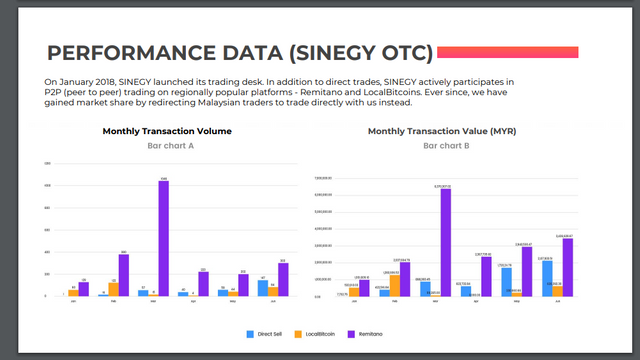 Starting from scratch, SINEGY-OTC consistently grew its market share, transacting more than $16m USD with over 400 clients during it first six months in operation.

In fact, having entered the OTC market after the great bull run of 2017, SINEGY-OTC successfully grew its business in spite of ever decreasing Crypto prices and trading volume - no mean feat, and an achievement that bodes well for the success of its flagship exchange service Marketplace.

Having established that there was local demand for a high-touch brokerage style trading service, SINEGY-OTC was born. Initially, word-of-mouth and Telegram were the only channels through which we advertised our OTC service.
COMPARISON SITE FOR MALAYSIAN OTC PLATFORMS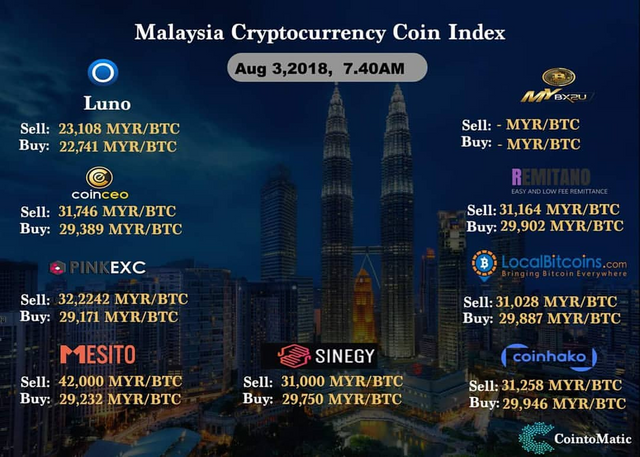 Over time, SINEGY-OTC's reputation grew, thanks to competitive spreads, swift execution, and excellent service. Many clients also appreciated the fact SINEGY-OTC does not charge a trading fee, as its earnings are derived from the BID/ASK spread.

As demand increased over time it became clear that parts of the service needed to be automated and taken on-line. Initially, SINEGY's OTC rates page was just a static webpage, refreshing every five minutes, for clients to check SINEGY's indicative prices before calling the desk to place a trade.
VERSION ONE - BEFORE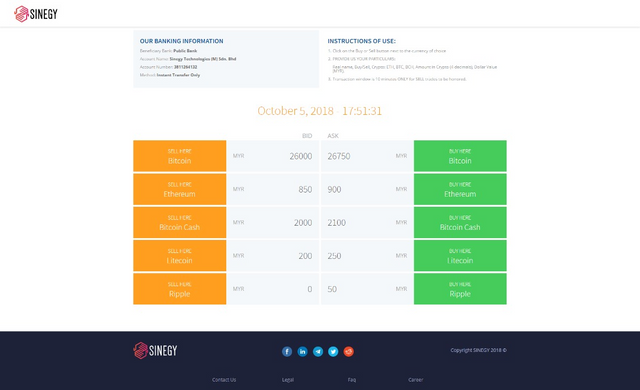 Version one served the team well, whilst SINEGY's developers worked tirelessly for two months to build version two complete with an automated order management system.
VERSION TWO - AFTER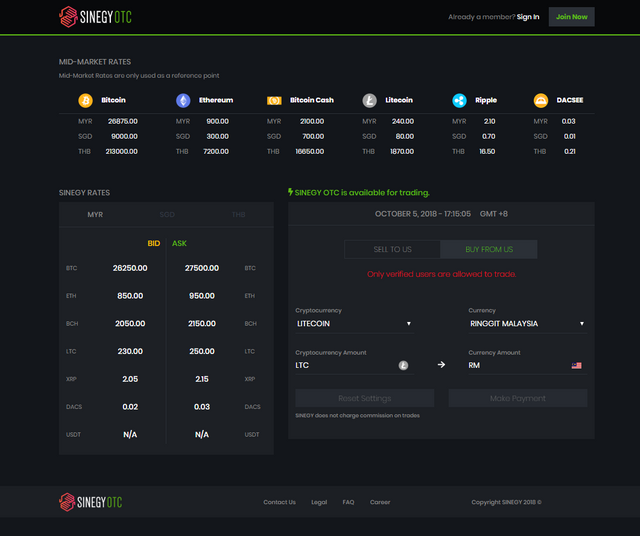 With just RM3000 of capital invested, and just two months of development time, version two of SINEGY-OTC's rates page complete with order management system went live in June 2018.

With the introduction of our trading platform, Marketplace. SINEGY-OTC has been repurposed to become a more traditional OTC service. Moreover, SINEGY-OTC now serves as a liquidity provider for our customers. Customers requiring liquidity for large block trades (greater than 10 BTC) of any, digital assets listed with us should not hesitate to reach out to our OTC desk

Team SINEGY is exceptionally proud of the success of this product and looks forward to servicing many more clients in the future.
Where to find us outside of Steemit 🔭
Website
https://sinegy.com/ and https://marketplace.sinegy.com/

Learn about our MKTP Initial Exchange Offering

Social platforms
Facebook Telegram Twitter

Support email
[email protected]