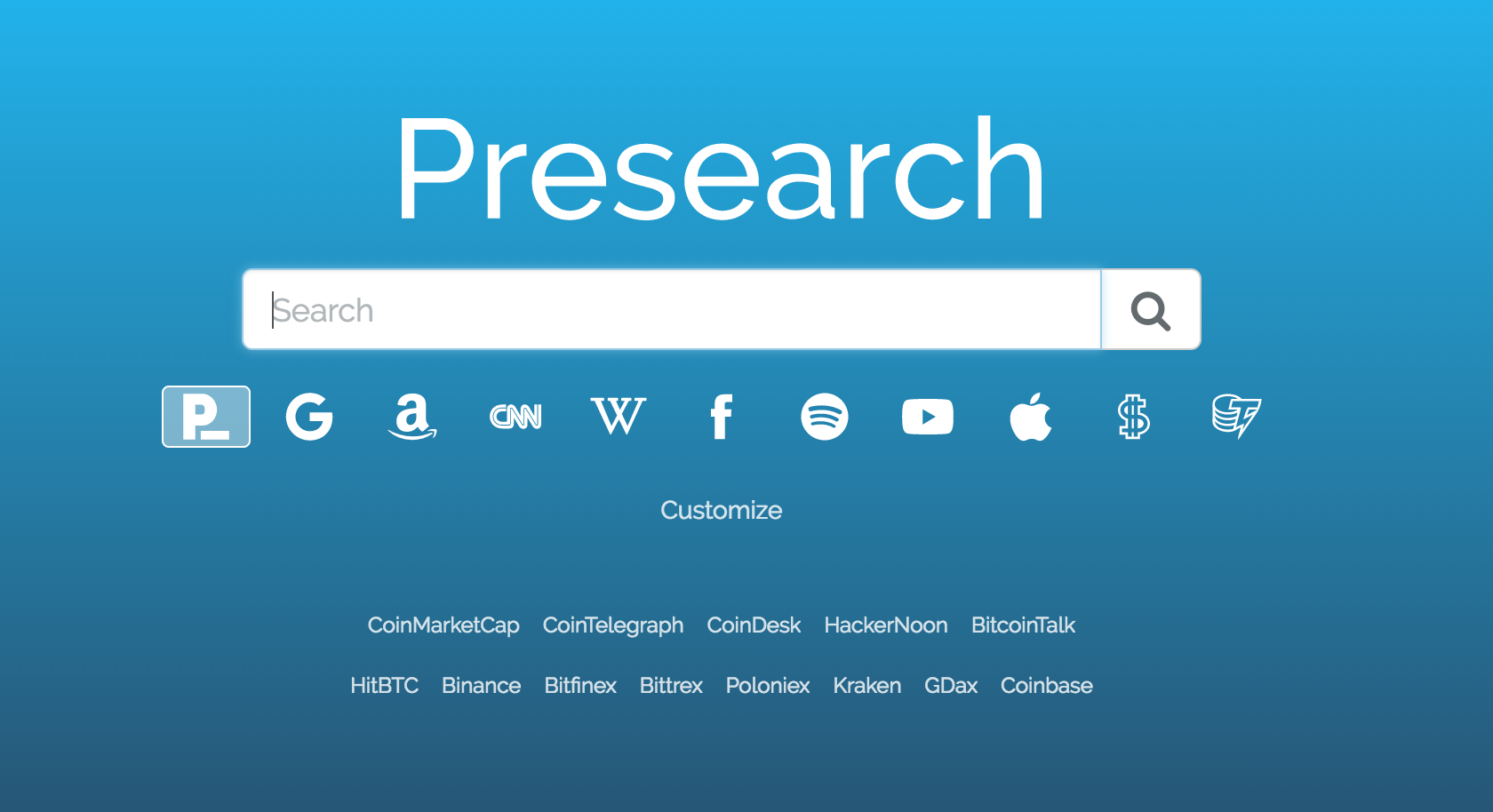 If you haven't been using Presearch instead of google as your default search engine, it's time to consider moving now. Presearch is the first decentralised search engine powered by its users. This Canada-based organisation uses blockchain and uses tokens to incentivise its users. Currently in a beta version and gaining popularity among the blockchain community, Presearch is an amazing way to do your search.
Presearch has been in use since 2013 as an internal tool by the organisation. The Beta version was launched on 9th of November and in open Beta form since early this week. The price for each PRE token is AUD.2991. You get PRE .25 for each search you conduct on the website. Users can start redeeming rewards token towards the end of this quarter.
Some big weights in the blockchain community has thrown their weight behind the project. Anthony Di Lorio, co-founder of Ethereum and the founder of Jaxx, has endorsed Presearch and is currently on their advisory board. Founder of Blekko Rich Skrenta is also on the advistory board.
Googel's ban on ICO advertising has pushed the blockchain community towards Presearch recently. Google controls 77% of total searches and raises billions of dollars of advertising revenue. In 2017, Google's advertising revenue was $95.4 billion. Indirectly they also influences decisions worth trillions.
Presearch users and the search engine's popularity are growing by the day. Presearch raised over $12 million from its token sale in November. PRE has a market cap rank of 207. PRE has 1 billion maximum supply of tokens out of which 155 million tokens are in circulation. The company is soon planning on launching a referral programme and the aim is to have 100,000 users on the open beta version.
So jump in guys. It's time to challenge the might of google through Presearch. Have a look at my rewards page. I've done a couple of searches through it since yesterday and I've earned some rewards that can be used for advertising. I'm quite positive that there will be a market place within the presearch in the future and one can redeem these points to buy stuff. That is if you don't want to convert it to fiat.
Good luck with Presearch!