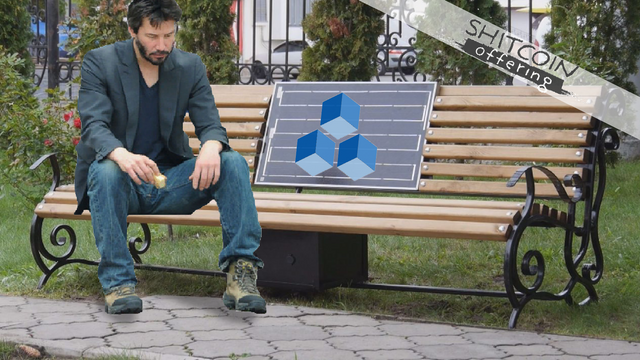 Originally published: https://medium.com/@shitcoinofferin/athero-ico-simultaneously-about-everything-and-nothing-25b7f62b632a
Are you willing to give your money to people with blank LinkedIN profiles?
A week ago our reader drew our attention to the Athero ICO startup. The founders stated that they made $13 million during the course of the pre-sale. Considering just how difficult it is to do so, the project looked really exciting.
That's how it looks like from the first glance. The founders say that they're making a revolutionary blockchain which will work best for DApps creation. Additionally, they plan to have their own exchange and even smart cities. And this is where it got scary. It got even more terrifying, when we saw that every other word in their white paper is about Internet of Things, Artificial Intelligence and other elements of Shitcoin Bingo.
Their THO token can be easily confused with the infamous TON. As of right now it is released on Ethereum (ERC 20), but they plan to exchange it 1:1 for those, which they will make on their own blockchain.
The team announced about $12 million that they've received from a private sale. So from now till January they plan to get 30 more. But with a Telegram chat as theirs, it will be quite difficult. Generally the projects expansion is kinda weak.
35% of the received money they plan to invest in the creation of their own blockchain, a platform for DApps creation and 10% more for the concept creation of smart cities.
However, according to their roadmap the concept and even the smart cities prototypes should be finished by now. Even the Athero system should have already been in the development process.
But the finished work is not available yet.
The team looks weird. Here's the CEO's track record.
Here's the co-founder.
Here's the CTO.
And here's the information about the startup's main website. You see that it's not lavish at all and definitely doesn't coincide with the claimed ambitions.
If these guys can't put a little bit of effort in creating presentable LinkedIn profiles, can they actually make a cool product? Why is it important? Because if you need investors, show them a reason to trust you. At least show them where you've worked before. Otherwise it's complete bullshit. So you've finished the university and now you're in ATHERO? Btw, according to LinkdIn, the CTO was there 9 years prior to the co-founders and therefore before the projected was even founded.
I don't believe, that this bunch is gonna create a revolutionary blockchain, a powerful exchange and smart cities. They're gonna install one Wi-Fi Solar Bench at most and then they will disappear into thin air. I hope that they won't take your money with them, my friends.