Taking a look at Legends (LGD) on Bittrex.  Price is currently at 33k sats. All time high was over 100k satoshi's.  I will be setting buy orders at appropriate fib levels.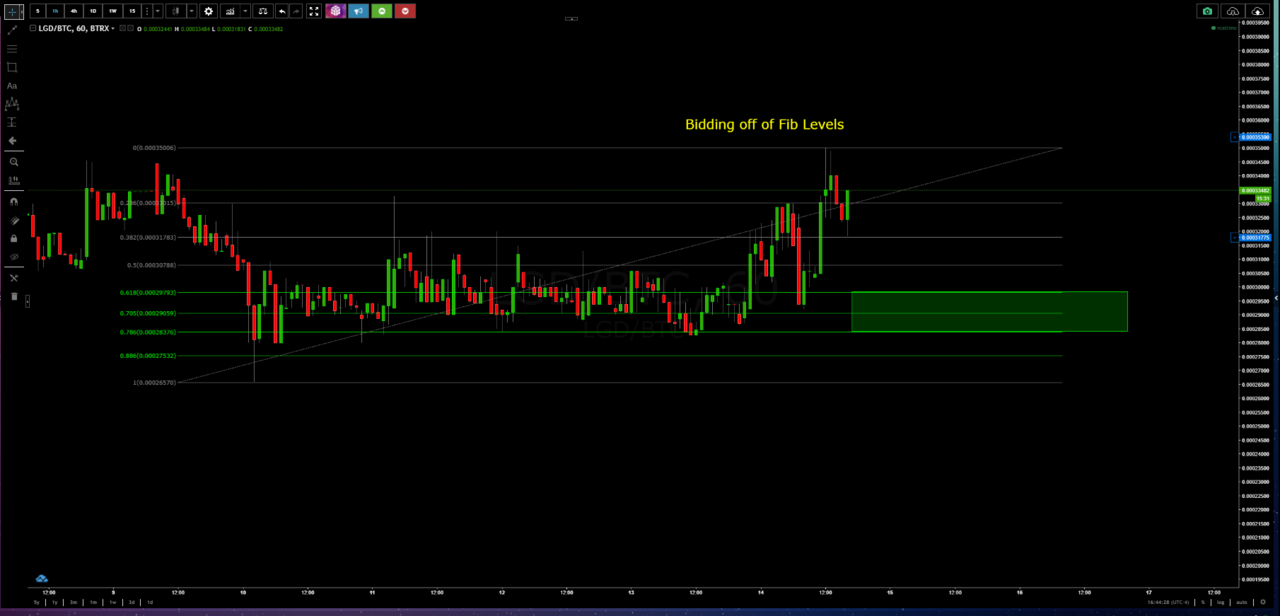 Buy zone is in the green box between the 61.8 and 78.6 fib.  Price has put in a floor and has rebounded nicely, given the craziness of the broader crypto market.  I also have a smaller buy at the 50 percent level, hoping to catch the typical retracement.  Looking for larger buys between 27-29k sats.  
A double is achieved if price hits ~58k sats.  Given that price has been over 100k sats, I see this as a good risk/reward ratio. Risking to a break of the lows at 26k sats.  There is also a gap that needs to be filled in on the daily chart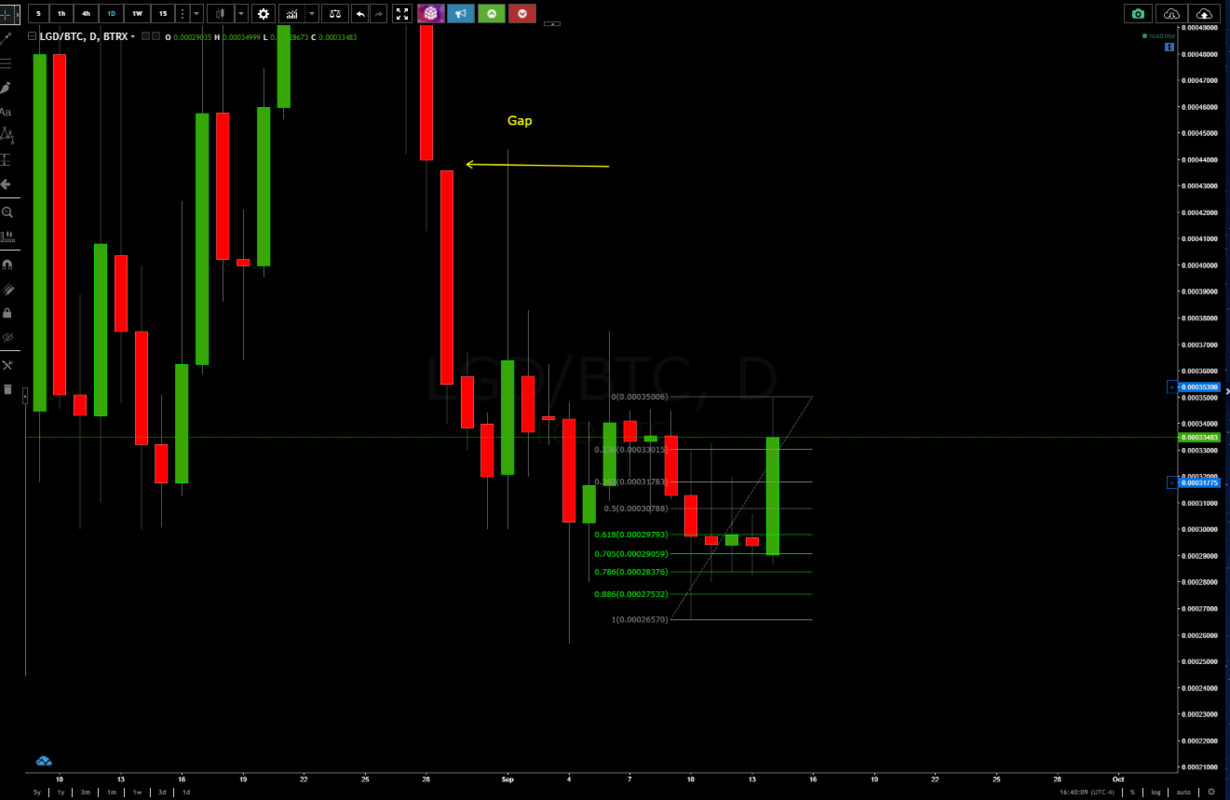 Gap is at the ~44k sat level.  These typically get filled in over a period of time and I use them quite often to determine that price is likely to return to that area.  Setting alerts on levels moving up so I don't have to monitor Blockfolio 20 hours a day . . I know I'm not the only one.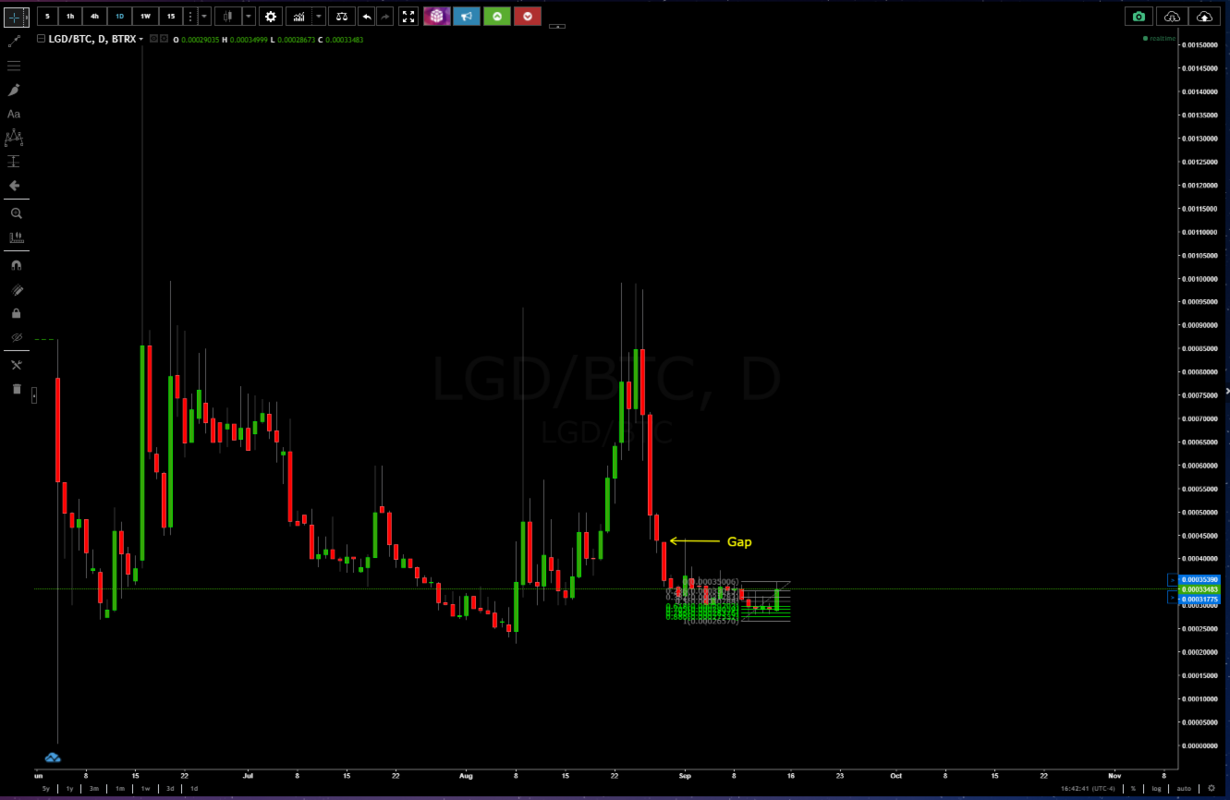 You can see from the daily chart zoomed out that we are at the bottom end of the range.  We are also in the reload zone of the entire chart.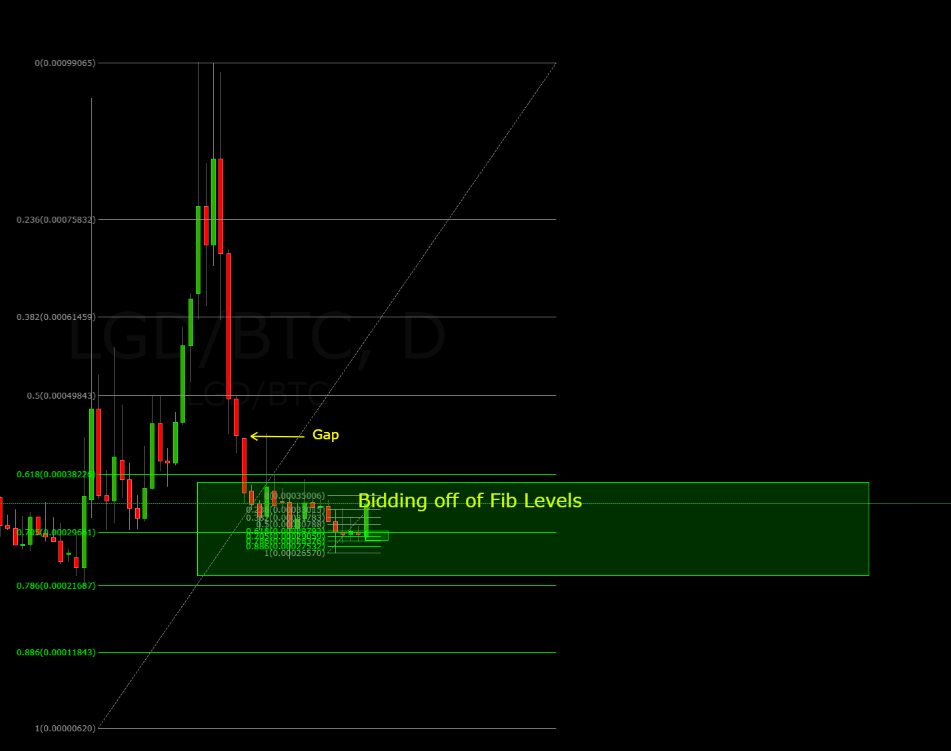 Reload zones within reload zones are sexy
I do not know the fundamentals of the coin or what it even does.  But the chart looks great to me.  This same method can be used on all other crypto markets.  Fib a range, and then hunt for the reload zones.  Thanks for reading!  Please keep in mind, that I am sharing my strategy for coins, I am not saying to go market buy them :)
LGD Chart Link: https://www.coinigy.com/s/i/59bae95e4a828/
Zoomed out LGD Chart:  https://www.coinigy.com/s/i/59baee121aeaf/
Daily LGD Chart:  https://www.coinigy.com/s/i/59baefc01b054/
_________________________________________________________________
Fishing for fib levels like a boss
View my Steemit Board here