Betbox - Socializing, monetizing and decentralizing the principles of betting and gambling
As of May 2019 total gross gambling yield (GGY) of the Great Britain gambling industry is £14.5 bn it means that the gambling industry is a big one
But it is one of the industries that can't be improved without technological improvements and innovations, trends need to be impmented and many features are updated on a regular basis
Blockchain is a breakthrough technology makes transactions faster and simpler no middleman banks or other third parties also blockchain technology and crypto currencies improve trust among players and offer transparency to their customers.
Betbox the new upcoming decentralized app is trying to shape and transform gambling and betting
Betbox is a place where you can place bets on :
-Public events
-Private events
-Lottery games
-Gambling games
-Personal challenges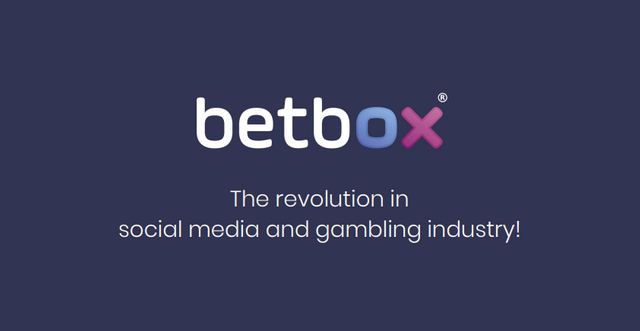 Why choose BETBOX ?
-Betbox wallets contain the last security functionality which make them very secure you can easily manage and store your assets without any problem which also makes sending and recieving money easier
-Various betting features ; you can either create individual bets set up crazy challenges or participat in voting and lottery/gambling games
-Betbox is boosting trust and reduce fraud!
[BETBOX INSTA 5.png]
(

)


TOKENOMICS
Token symbol: OX
Marker Standard: ERC-20
Token Price: 1 OX = 0.0004 ETH (discounts are available on purchase)
Soft Cap: 4,000 ETH
Hard Cap: 32,000 ETH
Accepted Payments: ETH
TOKEN ALLOCATION
Total Supply: 100,000,000 OX
Public Sale: 80,000,000 OX
Bounty: 8,000,000 OX
Reserve: 12 Million OX
Whitepaper: https://betbox.app/required/whitepaper_betbox_v1.pdf
ICO website: https://betbox.app/ico
Twitter official page: https://twitter.com/betbox_OX
Bitcointalk thread: https://bitcointalk.org/index.php?topic=5026661.0
Telegram official group: https://t.me/betboxGlobal
Token allocation:
35%: build the betbox ecosystem and perform upgrades
15%: reserve
50%: branding and marketing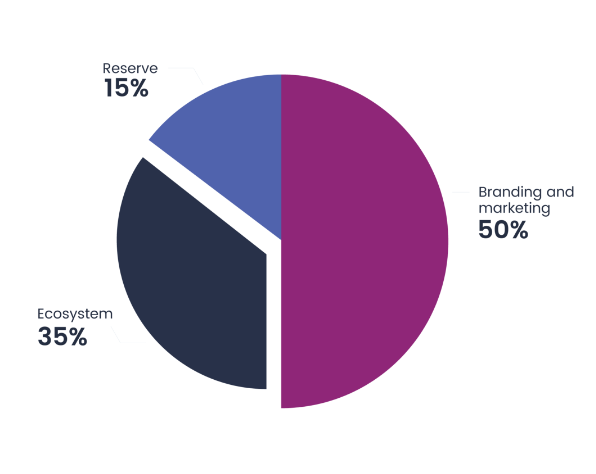 Bounty0x username: sevani94