Now that we have an understanding of what bitcoin is and how to buy and secure it using wallets and exchanges; let's discuss what a bitcoin transaction is and the confirmations needed before it completes so the bitcoin is received.
---
This post is part of a running series on bitcoin and blockchain basics
Find previous posts here:
Part VI - Two Factor Authentication and Passphrases
Part V – Wallet Addresses and Keys
Part IV – Bitcoin Wallets
Part III – Buying & Selling Bitcoin
---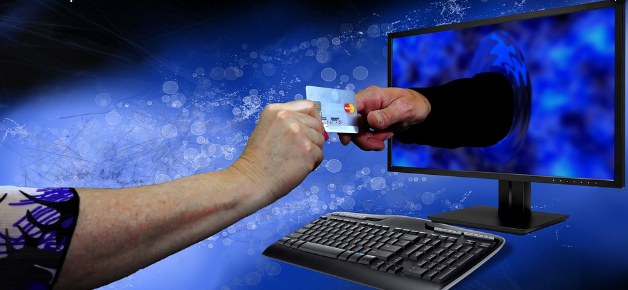 Bitcoin Transaction
This definition is simple enough – a bitcoin transaction is a transfer of digital ownership of bitcoin on the bitcoin network.
The size of the transaction can go all the way out 8 decimal points (0.00000001) after the period, though a transfer that small would likely not work on an exchange as it does not cover the transaction fees at current prices.
The denomination size is also referred to as satoshis, in regard to bitcion's creator.
Sending and Receiving
As previously discussed, you can send and receive bitcoin from your software wallet on your computer or phone (or exchange account). To send, you need the wallet address of the person you are sending it to and conversely provide your wallet address when receiving.
For those using mobile devices to transact, you can make it even easier by using QR Codes. Every type of bitcoin wallet allows you to generate QR codes.
With QR codes you can have it include your wallet address and also the amount of bitcoin to be sent.
NOTE: you do not have to be connected to the internet 24/7 to receive a bitcoin payment. The transaction occurs on the blockchain and will show in your wallet once you connect again.
It takes less than a second for a bitcoin transaction to register, however it takes longer for it to process and complete as a set number of confirmations must be reached.
Bitcoin Confirmations
The bitcoin network was designed to have require a maximum of six confirmations for a transaction to complete. Six is the most secure and ensures a miner can never hijack, so to speak, your bitcoin by receiving that many blocks in a row.
With that said, three confirmations has become a bit of the norm in the bitcoin world as it's extremely unlikely a miner could receive three blocks in a row, they would need nearly half of all the hashing power of the bitcoin network, so good luck with that.
Confirmations are received as each new block is discovered on the blockchain follwing the transaction being submitted. As long as the transaction is deemed valid it will receive a confirmation.
A confirmation can take up to ten minutes and if the maximum of six is required, it could take up to an hour to be processed. However, this is rare and I have found it to be much faster. Additionally, all transactions I have done only required three confirmations, further speeding things up.
The speed of transaction is one of the reasons there has been much talk in the bitcoin community about increasing the block size from 1mb to 2mb.
However, that has not occurred yet and was most recently put on hold when the segwit2 hardfork was cancelled.
---
In the next post we will discuss the Bitcoin Network and it's Security
---


Best Regards,


Disclaimer: All content in this post is my opinion and for informational purposes only