Like some other cryptos, steem saw a nice bounce in price over the past 48 hours. Where price rebound to before running out of "steam" you be of now surprise though.
Prior Support Becomes Resistance
Looking at the chart below you can see price poked through the $4.30-ish level before pulling back to close below it. Now on today's candle we are making a run at the $4.30 level again.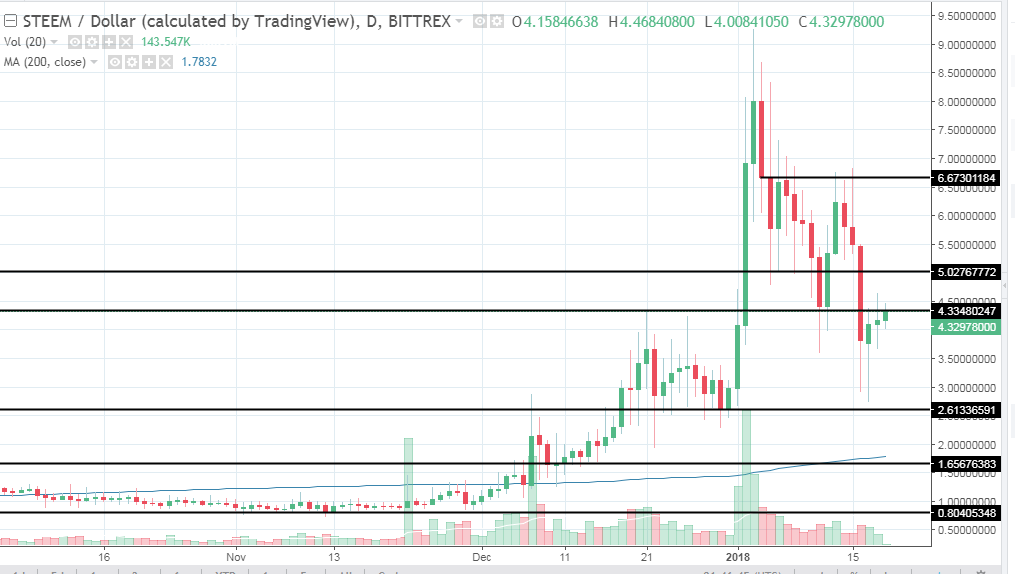 So the question is....
Will we push through on this current candle or will the resistance be a line in the sand?
Ideally we want to get back above that level and establish it as a support so we are again in the higher price range. Clearly there is alot of price action in that area so being on the upside of it is preferred.
In the end, some consolidation here is fine as long as we remain above $3.75, which is basically the closing prices of the last low we made. Making higher lows is always key to finding positive price momentum.

Learn to Invest Like The Cat
https://tradingeducationblogs.com/scg-crypto-investing/
I'm offering a $1 SBD rebate with proof of sign up until this post pays out - I kept saying to sign up while SBD was still high!
---

Best Regards,